Inside Anthony Anderson's Touching Relationship With His Stepfather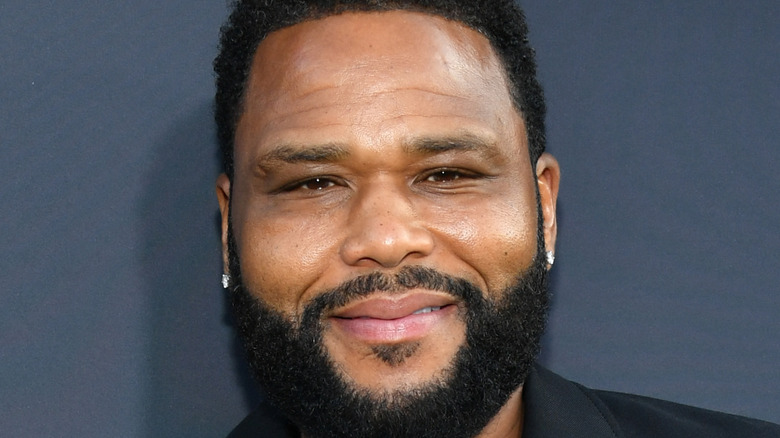 Amy Sussman/Getty Images
Anthony Anderson is the beloved comedic actor who shone in the wildly varied likes of "Big Momma's House," "The Departed," and "Scream 4." For a whole generation of fans, though, he's Andre "Dre" Johnson, the harried but loving father of five in "Black-ish" (via IMDb). The show propelled Anderson to mainstream recognition, earning him a whopping 11 Primetime Emmy nominations (but no wins, alas) and establishing the actor as a true force in the industry. He served as an executive producer on the show, too. 
Anderson has also undergone a stunning transformation in recent years, losing a significant amount of weight as he strived to get healthier and be an example for his children. The comedic star played a father across eight successful seasons on "Black-ish," and, in real life, he's just as committed to his own brood, if not more so. 
As it turns out, Anderson learned from the best, having been raised by a hardworking, no-nonsense mother and a stepfather who taught the actor the true meaning of hard work and respect. 
Anthony Anderson's parents were all about tough love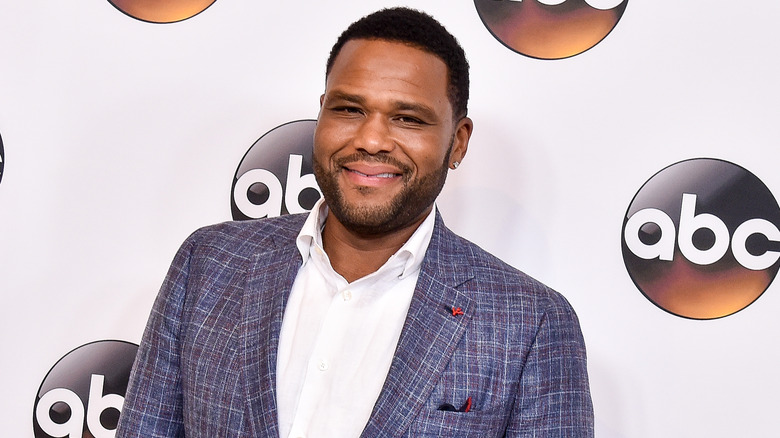 Mike Windle/Getty Images
As Elle notes in an interview with the actor, Anthony Anderson dropped out of Howard University after losing his scholarship, returning home to discover that his father had installed a payphone and even put a lock on the refrigerator. Clearly, he wasn't playing around. 
His mother supported the move 100%, with Anderson revealing she told him, "Your daddy has a point. You're a grown-ass man. You need to get out of this house, and I'm going to support my husband. I love you, son, but I taught you to be independent. Go out and get a job." Anderson worked hard to make it as an actor, gradually finding his way in the industry. 
When it came to marriage, Anderson's parents were a huge inspiration to him, too. As the "Black-ish" star explained, he learned all about unconditional love from them, meaning that, no matter what happens, it's important to always work together to get through it. "My parents ... never went to bed angry," he said. "They may not have agreed with one another, but they didn't let that disagreement stop them from laying with one another in peace at night." 
Anthony Anderson's stepfather was the only dad he ever knew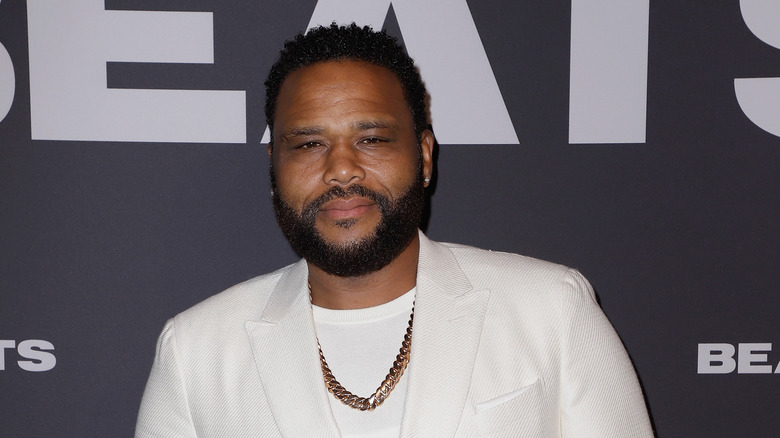 John Parra/Getty Images
Actor Anthony Anderson frequently refers to his parents in interviews, but it's worth noting, as People confirms, that Sterling Brown was actually his stepfather. However, the "Scream 4" star clarified, "He was the only father I knew or cared about. He raised me as any father would, with love, patience, understanding and discipline. ... He wasn't perfect, which made him even more of my hero." 
Funnily enough, Brown met Anderson's mother while she was out for a walk with her little boy in a stroller. "It takes a helluva man to raise another man's child as his own and that's what my father did with no fuss or fanfare because that's what real men do," Anderson said.
Brown was a strict parent, even ensuring that his son paid rent upon returning home from college. Thankfully, those tougher years provided ample standup material for Anderson. Brown is now deceased, but he lived long enough to see all his hard work with Anderson pay off. 
"My father taught me what it took to be a man," he said. "Those things were courage, responsibility, love, compassion, patience and understanding." He added sweetly, "Thank you, dad. I love you and I miss you!"