Fans Are Worried About The Disappearance Of This Black-Ish Character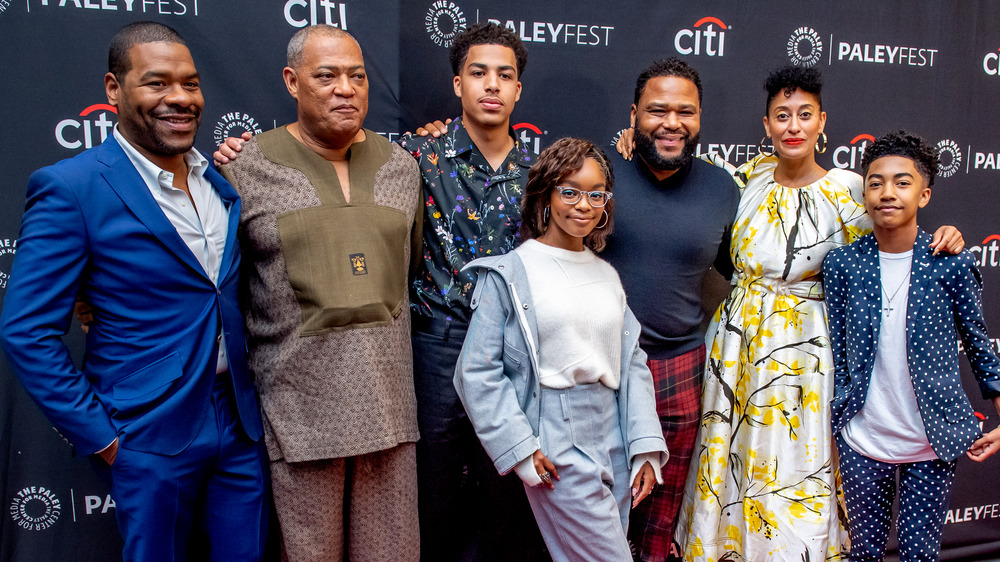 Roy Rochlin/Getty Images
Even after seven seasons, Black-ish is still must-see viewing every week. Its stellar production and performances, which have garnered 19 Emmy nominations and one Emmy award, are a big part of the show's appeal. So is its ability to combine laugh-out-loud humor with thought-provoking issues surrounding race in America. As with any family show, it's heartwarming to see how the children have grown over the years. The oldest kid characters, Junior and Zoey (Marcus Scribner and Yara Shahidi) are young adults now (with Shahidi starring in the show's spinoff, Grown-ish), and the middle Johnson children, twins Jack and Diane (Miles Brown and Marsai Martin), are in their teens. 
Filming of the new season was delayed due to the COVID-19 pandemic, but Black-ish finally came back in October of last year. As the new episodes aired, fans started to worry that one character — Martin's Diane — was noticeably absent. Diane, played by actress Marsai Martin, has built up a significant following over the show's years. Although, Martin doesn't like to "call them 'fans,'" as she told Pop Sugar. "They're more supporters or even family members because they help you grow and feel supported and loved." 
Distractify posted some representative tweets from concerned viewers, such as "Ummmm.... where's Diane?" and "Yo Diane ain't been [in] the last two episodes of Blackish." Could it be that Marsai Martin had left the show and her fans-turned-family-members for other projects? Or had the writers run out of ideas to highlight Dre and Bow's middle children? As it turns out, neither is true.
Marsai Martin is still a Black-ish cast member — and much more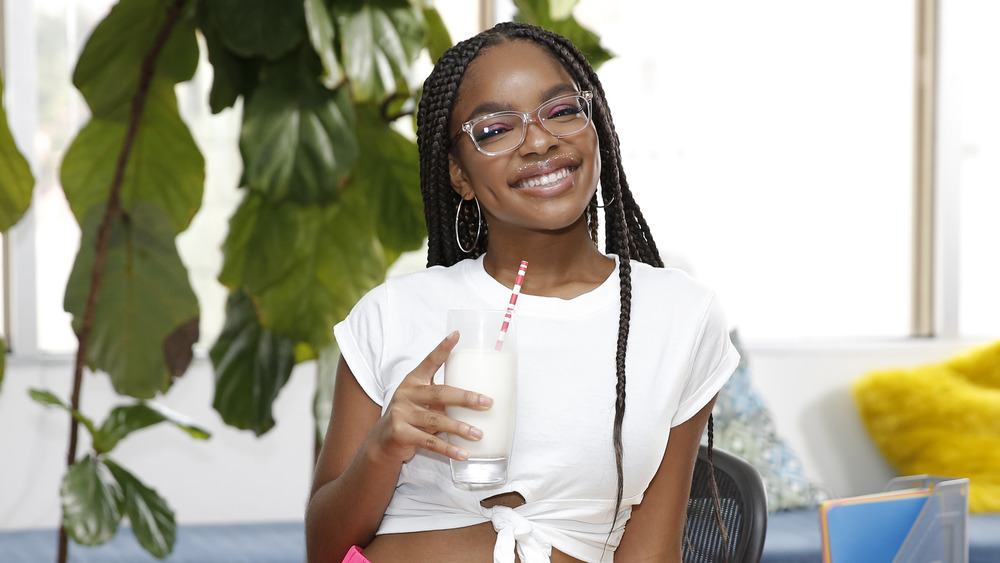 Rachel Murray Framinghedu/Getty Images
You could hear a collective sigh of relief when Diane reappeared on episode 12 of Black-ish. Titled "High Water Mark," the show's primary plotline follows Dre's reaction to catching oldest son Junior with a joint (via ABC). Diane and Jack have a subplot in which they help the seniors at their high school pull a class prank involving spray paint and the football field. Spoiler alert: of course it's Diane who spray paints the football field, leaving Jack alone as a crow-imitating lookout (via Twitter). And while episode 13's Twitter preview doesn't highlight Diane or Jack, at the moment, there's no indication that the twins will be featured less often in future episodes.
Off the set, Marsai Martin is close to her castmates. On her Instagram feed, she calls Scribner, Brown, and Shahidi "big brother," "bruh," and "sis," and cites her TV parents, Anthony Anderson and Tracee Ellis Ross, as "my favorite people." It's not just the cast that Martin has a good relationship with. Did you see the actress's 2019 film, Little? The one she executive produced when she was just 14 years old? When Martin was 10 years old, she pitched the idea for the film to Black-ish creator Kenya Barris (via CNN). Barris has always been impressed with Martin. "From the moment we met her, it was this pint-sized little ball of talent with these amazing glasses," the Black-ish producer told NPR.
Why you might be seeing less of Marsai Martin in Black-Ish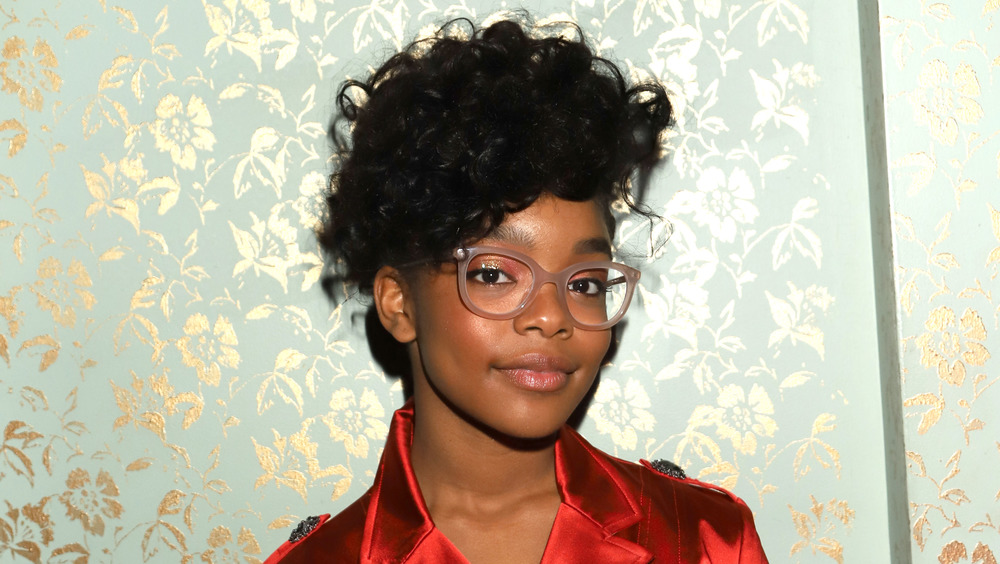 Arnold Turner/Getty Images
It looks like Marsai Martin is still very much active in the show. IMDb credits her in four of this year's episodes, including "High Water Mark". If she doesn't appear as often on the show, it will be with good reason. Martin may have become the youngest-ever executive producer in the business at 14, but she isn't resting on her laurels. Her company, Genius Productions, is coming out with its first film, StepMonster. The 16-year-old prodigy signed the deal with Universal to produce the comedy (about a teenager learning to live with a new stepmom) in 2019 (via Hollywood Reporter).
Martin has also been busy as a voice actor in the upcoming Paw Patrol movie, alongside Kim Kardashian, Jimmy Kimmel, Dax Shepard, Tyler Perry, and fellow Black-ish cast member, Yara Shahidi (via Los Angeles Times). As if she didn't have enough on her plate already, Martin is set to host ABC's new prime-time, six-episode series, Soul of a Nation, which explores, per Daily News, "authentic realities of Black life" in the United States.
Martin isn't just working for the sake of working. She has, as the actress told PopSugar, a mission: to help other Black girls embrace their beauty. "We can do anything," she said in the interview. "We can change our style, our skin is beautiful and comes in all different shades. Our inspirations, music, and culture are amazing. There's just something cool about being Black. We're dope, and people should see that more."