Is This How Denise Richards Really Feels About Charlie Sheen's Child Support Decision?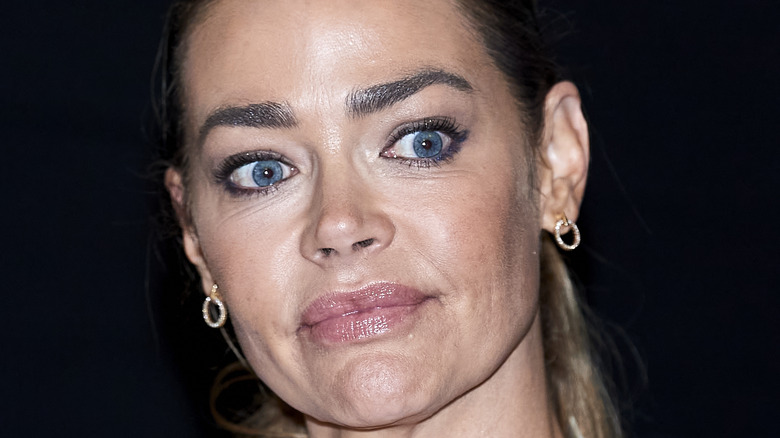 Carlos Alvarez/Getty Images
Denise Richards and Charlie Sheen may have divorced 15 years ago, but that doesn't mean they've steered clear of family drama all these years. Richards, who exited "The Real Housewives of Beverly Hills" during Season 10 (via Bustle), opened up about the former couple's marriage troubles in an excerpt from her memoir, "The Real Girl Next Door," writing that they first started experiencing issues shortly after she got pregnant with the couple's second child. "Shortly after, our marriage changed drastically," the Bravo star revealed (via CheatSheet). "It came out of the blue, and it was more than a rough patch. These issues are so personal that I don't want to divulge exactly what changes, and if you've ever been through a similar situation, you know the details don't matter. The fact is, our marriage was crumbling, and fast."
The pair have clearly had their ups and downs over the years; however, things took an interesting turn in September 2021 after Richards and Sheen's 17-year-old daughter, Sami, took to TikTok to allege that she had moved out of her mom's "abusive household" and was much happier by doing so (via Page Six).
"Denise set normal rules that any parent would be setting," a source told People of the situation. "She's a mom and a parent and there are rules. She didn't want to follow the rules. Charlie didn't support implementing Denise's rules. He has a different way of parenting and Sami decided to live with her dad."
Charlie Sheen no longer has to pay Denise Richards child support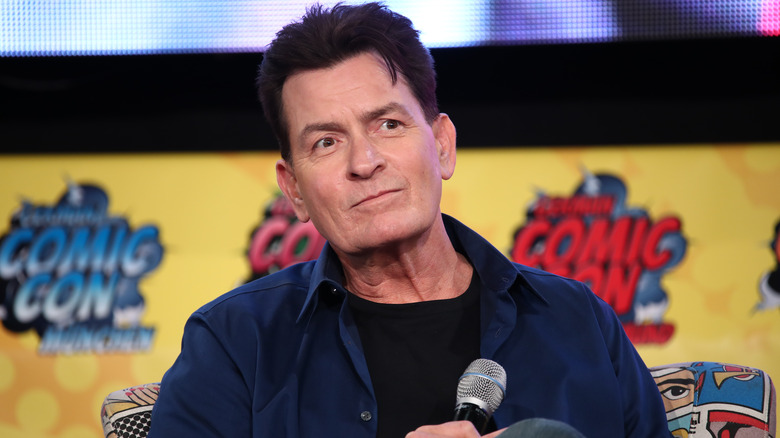 Holger Much/Shutterstock
In a court ruling on Monday, October 4, 2021, it was determined that Charlie Sheen no longer has to pay ex-wife Denise Richards for child support since their 17-year-old daughter, Sami, chose to live with him. "I think what transpired today is extremely fair," Sheen told Us Weekly outside the courthouse after the hearing, which Richards did not attend, concluded. "It speaks to not just today, but it speaks historically to that same fairness."
Richards, who wrote on Instagram that she was "traveling for work" and couldn't make the hearing, is reportedly "blindsided" by the news. "Charlie filed two years ago and kept pushing the court date, so Denise was very surprised that it happened yesterday while she is out of town filming. She was blindsided," a source revealed to People, adding that Sheen is now "manipulating the situation."
The source also revealed that Richard and Sheen's other daughter, Lola, splits time between her parents' houses and does not live with Sheen full time. "Lola does not live with Charlie. She lives with both of her parents and stays with Charlie when Denise is out of town. When Denise is back, Lola will be with her," the source explained. "This is very disappointing for Denise, but also not surprising. Charlie is pitting the girls against their mother, which is horrible."