Is This The Reason Jay Cutler And Jana Kramer Split?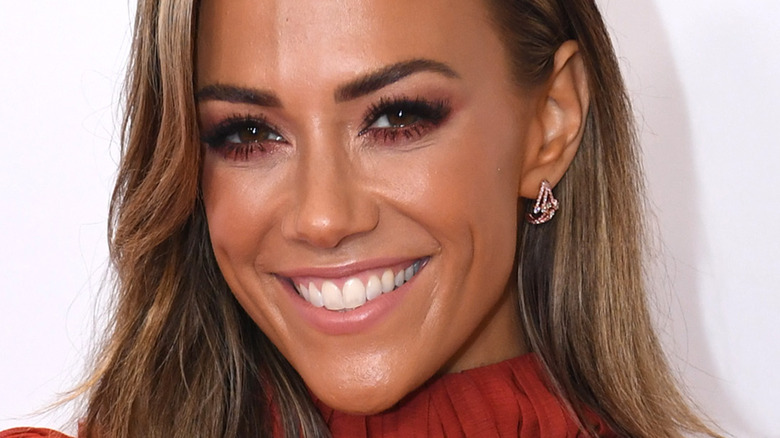 Sam Morris/Getty Images
If you've had trouble keeping up with the complicated series of romantic turns for Jay Cutler, Jana Kramer, and Cutler's ex-wife, Kristin Cavallari, you're not alone. This love triangle has become almost entirely too complicated ever since Cutler and Cavallari announced that they were getting a divorce after spending over a decade with one decade and three children between them, per Insider. 
Cutler and Cavallari appeared to be happily in love with one another on Cavallari's latest reality television contribution, "Very Cavallari." At least, this appeared to be the case until Cavallari was forced to address rumors that Cutler had previously cheated on her with one of her closest friends, Kelly Henderson. Shortly after addressing those rumors, the couple filed for divorce.
In September, sources revealed to People that Cutler had gone on at least one date with "One Tree Hill" star Jana Kramer. Several sources came forward weaving different tales about their romance. Some spoke of Kramer's friendship with Cavallari and speculated about the relationship. "Jay was trying to make Kristin jealous by going on this public date with Jana," a source told People. "He's not happy she's dating Chase [Rice] and has been trying to get Kristin back."
Jay Cutler and Jana Kramer's romance "fizzled out"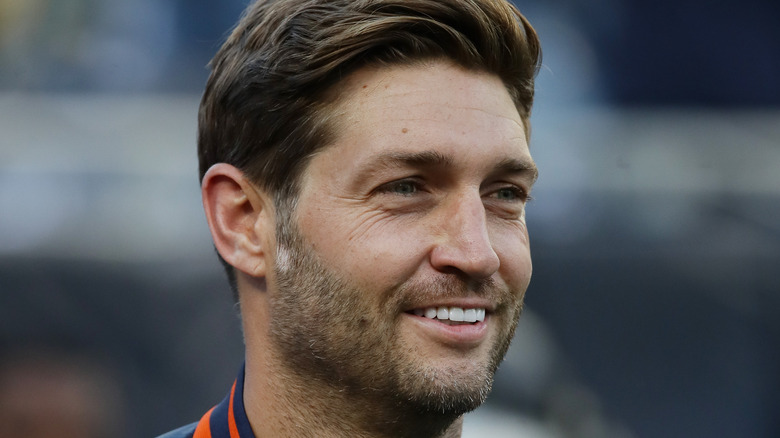 Jonathan Daniel/Getty Images
One date for Jay Cutler and Jana Kramer quickly turned into quite a few, eventually resulting in the pair traveling to Greenville, South Carolina for a comedy show, per Us Weekly. The couple went public for the first time as they posed for photos alongside one another at the opening of a bar in Nashville, according to People. Later, when asked by People about the status of their relationship, Kramer remained coy. "Right now I just want to enjoy and keep things close to me," Kramer told People in September.
The first sign that all was not well for the brand-new couple came when Kramer posted an Oct. 5 photo of herself with Jessie James Decker and Eric Decker alongside an interesting caption. "Hi. My name is third wheel," Kramer captioned the Instagram post. "It's so fun being the single third wheel these days. But seriously love @jessiejamesdecker & @ericdecker and I'll gladly third wheel with them cause there is no shortage of laughter and wine."
Along with more sources confirming that Cutler was reportedly trying to make his ex-wife, Kristin Cavallari, jealous with his new romantic rendezvous with Kramer, other sources told Us Weekly that the pair had simply lost the spark in their relationship. "Jana is still single," an inside source told Us Weekly. "She and Jay went on a few dates, but things seemed to fizzle out between them. They're not seeing each other anymore."