Inside Kristin Cavallari And Jana Kramer's Friendship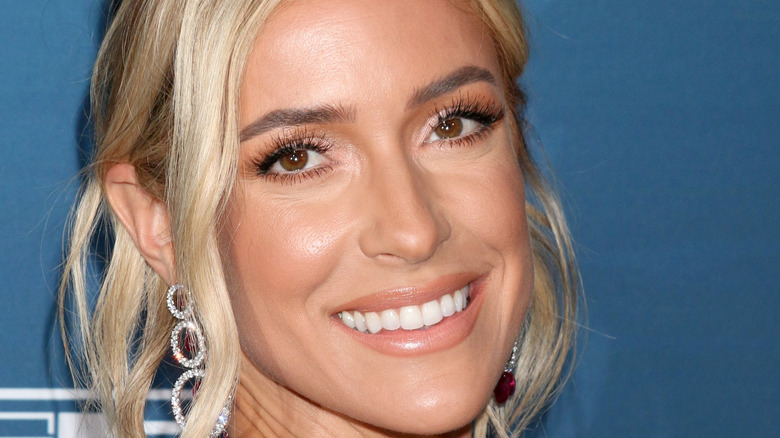 Kathy Hutchins/Shutterstock
Back in April, country music singer and actress Jana Kramer and her husband, former football tight end Mike Caussin, filed for divorce. Their separation came after years of dramatic ups and downs, which included several cheating scandals. According to Us Weekly, Caussin's infidelity was made public in 2016, and subsequently received treatment for sex addiction. Just one year later, in 2017, the couple seemed to be back on good terms as they renewed their vows. Even after they filed for divorce, Kramer discovered even more evidence that Caussin had cheated on her throughout their marriage.
Despite the tumultuous nature of her relationship with Caussin, it appears as though Kramer is quickly moving past her divorce and diving into a new relationship with another football player. People recently published a report in which multiple sources came forward with new details about the budding relationship between Kramer and former professional football quarterback Jay Cutler. "I think I had to just take some time to be alone, but I'm starting to dip my toes in again. There's still a lot of work I have to do healing-wise, but I am entertaining things," Kramer told People in June. "There have been a few DM slides ... the game's different for me now. I'm not looking to just have a fling. I want to find my person."
According to one source, the pair has only gone on one date thus far. Given the fact that Cutler's ex is Kramer's friend, Kristin Cavallari, though, their relationship might already be doomed.
Cavallari and Cutler are not on good terms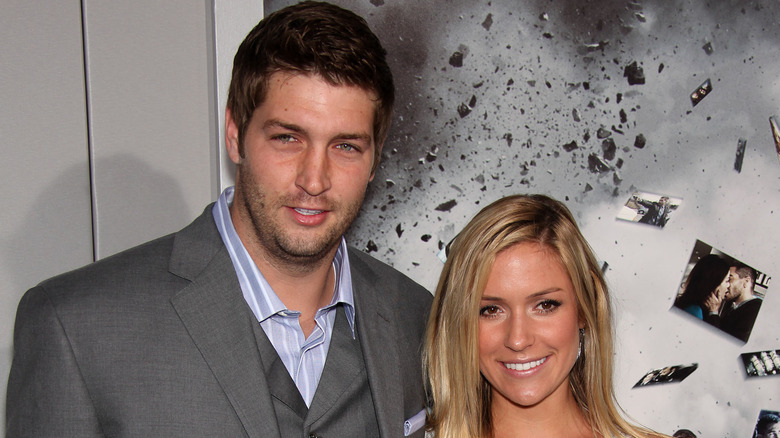 DFree/Shutterstock
Last year, Kristin Cavallari and her ex-husband, former Chicago Bears quarterback Jay Cutler, announced that they were ending their seven-year marriage. Cavallari, who shares three children with Cutler, has since moved on with country music singer Chase Rice, according to People. At first, the couple blamed their split on growing apart. "With great sadness, after 10 years together we have come to a loving conclusion to get a divorce," the couple shared on their Instagram pages, according to Us Weekly. "We have nothing but love and respect for one another and are deeply grateful for the years shared, memories made, and the children we are so proud of. This is just the situation of two people growing apart. We ask everyone to respect our privacy as we navigate this difficult time within our family."
However, according to their divorce papers and accounts from multiple sources, the pair were constantly arguing near the end of their marriage and, though they each accused the other of cheating, sources close to the couple say that those claims are mostly false, per Us Weekly. Though it's been a year since their split, sources say that quite a bit of tension exists between Cavallari and Cutler.
Cavallari and Kramer might be trapped in a love triangle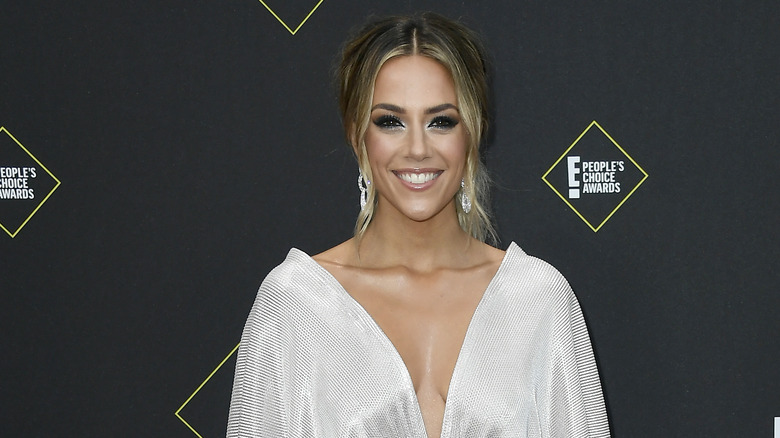 Frazer Harrison/Getty Images
According to E! News, Kristin Cavallari and Jana Kramer first met when they were both cast in the 2009 comedy "Spring Breakdown." Since then, the pair have remained relatively friendly, though accounts do vary as to just how close Cavallari and Kramer have remained since filming "Spring Breakdown." In fact, one source told People that Cavallari and Kramer "are just acquaintances and have only met twice." However, another source told Us Weekly that Kramer and Cavallari, who shared the same divorce lawyer, had been helping one another navigate their difficult separations. "Jana has been leaning on friends for support during her divorce," an inside source told Us Weekly. "Longtime pal Kristin Cavallari has been helping her. They both live in Nashville and have always been good friends."
Another inside source told People that Kramer's recent date with Cavallari's ex-husband, Jay Cutler, was the result of a bit of scheming on Cutler's part. "Jay was trying to make Kristin jealous by going on this public date with Jana," the source told People. "He's not happy she's dating Chase and has been trying to get Kristin back."
But, alas, yet another inside source claims that, while Cavallari is not upset about Kramer's recent date with her ex, she has blocked Kramer on social media. "She does not care and is not bothered, but she has blocked Jana over it," a source told E! News.