Why Rumors Are Swirling About Chris Evans And Selena Gomez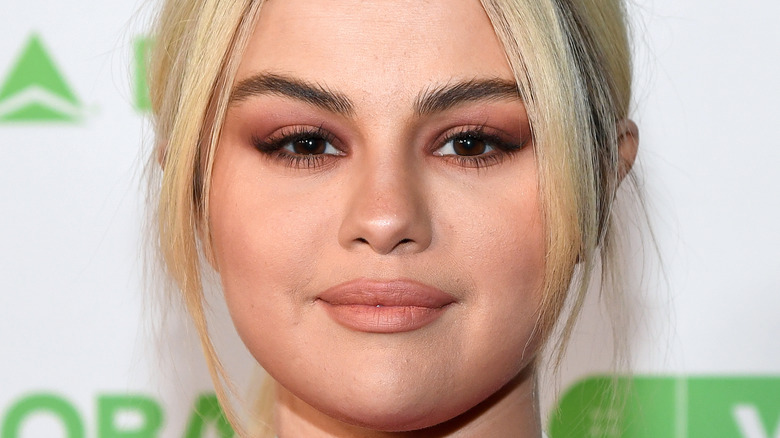 Kevin Mazur/Getty Images
Everyone's favorite Captain America and singer-turned-makeup queen may be getting closer than we ever realized. Chris Evans is still fresh off of his Marvel journey during which he played the good captain Steve Rogers for roughly a decade, though his payout for the first "Captain America" film may surprise you. On the dating scene, Evans may not always be as open or public as other celebrities, but we know that he used to date Minka Kelly — and that she still adores him to this day.
Selena Gomez, on the other hand, has handled very public relationships, most notably with fellow singer Justin Bieber. (If you've ever wondered how she feels about Bieber presently, we've got you covered.) Last year, Gomez launched Rare Beauty, her all-encompassing beauty brand that became an instant classic, and the star is now, well, starring in Hulu's "Only Murders in the Building" (via IMDb).
While both Evans and Gomez are wildly successful, what do the 40-year-old Marvel legend and the 29-year-old entertainer-entrepreneur have in common? Let's get into it.
Are Selena Gomez and Chris Evans dating or just working on a project together?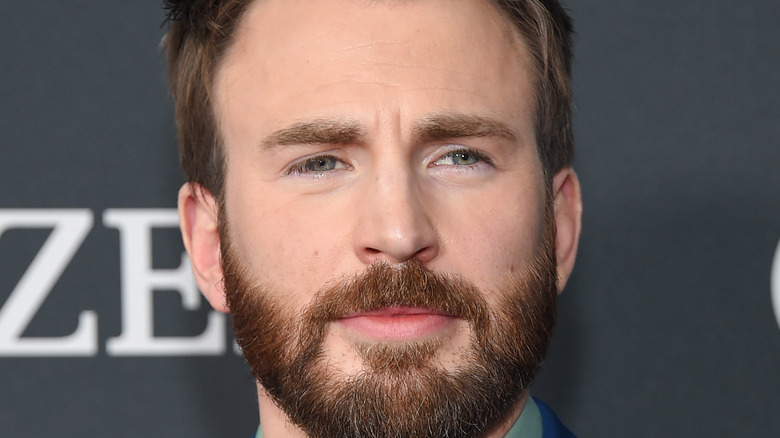 DFree/Shutterstock
The rumors surrounding Selena Gomez and Chris Evans surfaced on Twitter overnight between Wednesday, October 6, and Thursday, October 7, and just what do these rumors say? Well, according to CapitalFM, the current rumor is that the two Hollywood stars may be dating, and Twitter is actually loving it.
One tweet shows photos of both Gomez and Evans leaving the same restaurant recently, and another tweet shows them leaving the same studio on October 1. The two aren't publicly known to have known each other personally previously, and the first tweet mentions that they only recently began following each other on Instagram. The October 1 tweet mentions that the two stars could simply be working on a film together, but the inner romantics in other Twitter users want to believe that they're dating.
Twitter reactions to the developing relationship, whether romantic or not, have been very sweet. "BRO I AM NOT MAD ABOUT THIS RUMOR SELENA GOMEZ AND CHRIS EVANS ARE SUCH A POWER COUPLE," one user wrote. Meanwhile, another user accentuated the stars' connections to Disney. "If Chris Evans and Selena Gomez are actually dating then we really did get the most Disney royal couple. Cinderella and Prince Charming WHO? " they wrote.
Gomez and Evans both have the types of fan bases that simply want to see them happy rather than being possessive over them, which is beautiful to see in budding moments like this. Could this being the power couple of the century?