Where Sutton Stracke And Crystal Kung Minkoff's Relationship Stands Now
Eugene Powers/Shutterstock
In "The Real Housewives" universe, conflict, and clashing are a given. It's even more expected when a new castmate joins the show, let alone two. Which is why it came as no surprise to see Crystal Minkoff and Sutton Stracke butt heads. Being the first Asian housewife to join the cast, the public was eager to watch Minkoff, but few expected her to clash so instantly with fan-favorite Stracke. The ladies wasted no time and got right into it by episode two in season 11 when they struggled to understand each other's sides during a heated debate on racism where Stracke simply could not understand why from non-white Minkoff's point of view "not seeing color" is part of the problem and a neutral stance that shouldn't be perpetuated (via Refinery29).
The match that lit the flame, the ladies struggled to recover from this argument and only further allowed it to snowball into multiple other issues. Minkoff found Stracke's actions appalling yet again when she entered her room without invitation and appeared to judge her, and Minkoff went so far as to call it a "violation," which Stracke did not take lightly (via Screen Rant). At this point, it became clear that the two were simply completely misunderstanding each other and assuming the worst.
Sutton and Crystal both regret their feud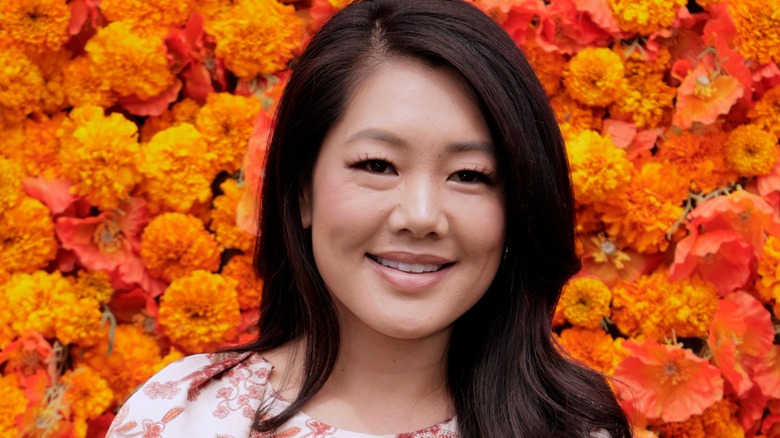 Frazer Harrison/Getty Images
From violation to insulting leather pants, the feud played out all season with brief moments of peace treaties and mutual understanding. When the ladies chose to share an Instagram photo of them posing together at Kyle Richards' daughter Portia Umansky's bat mitzvah party, Stracke's caption "miracles can happen" drew a happy ending to the feud as of publication.
Stracke further joined David Yontef on his podcast "Behind the Rope" to discuss her feelings. She instantly admitted how big of a regret her actions were, she reflected, "Well, of course, I regret interrupting Crystal. It's a huge regret and it doesn't represent who I am as a person ... I'm just very sorry for that moment, and it was not a proud moment for me. I think to learn that humility was a big lesson for me."
It seems Crystal Minkoff feels the same. During an episode of "Watch What Happens Live," Minkoff also expressed regret for her reactions during the feud (via YouTube). Minkoff shares that in part she was projecting some of her own internal issues including her battle with an eating disorder. So, it appears the two have reconciled. We're still excited to watch them hash it all out in the upcoming reunion airing on October 20th, 2021.
If you are struggling with an eating disorder, or know someone who is, help is available. Visit the National Eating Disorders Association website or contact NEDA's Live Helpline at 1-800-931-2237. You can also receive 24/7 Crisis Support via text (send NEDA to 741-741).