Jeannie Mai Opens Up About Her Medical Scare On DWTS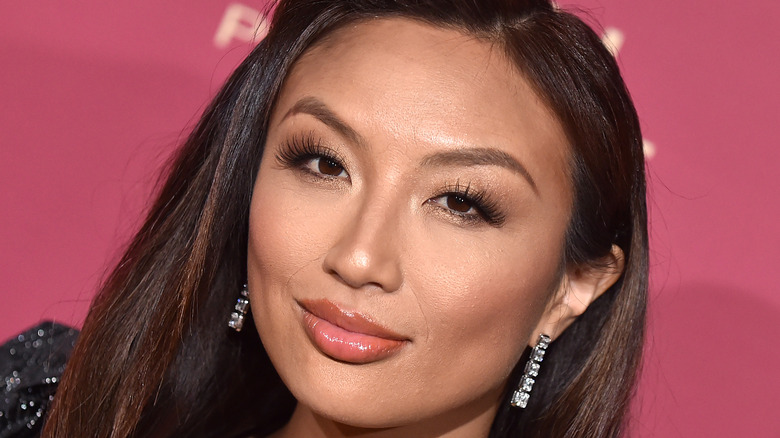 DFree/Shutterstock
Season after season, "Dancing with the Stars" has been the show that fans have always been able to rely on for a bit of fun, eagerly watching their favorite stars and seasoned dancers cut a rug on the big stage. Thirty seasons of the fan-favorite show have, without a doubt, catapulted it into the hearts of reality TV lovers everywhere (via Good Housekeeping). But despite the fun-loving nature of the show that audiences have come to expect, it has also had its moments of unexpected drama and tension, which was most certainly the case for one contestant, in particular.
"The Real" cohost Jeannie Mai had a rather traumatic experience during her time on "Dancing with the Stars," which ultimately came to an end after she had a run-in with a "health concern that require[d] immediate attention" (via USA Today). At the time, Mai took to Instagram to explain the medical scare in question, which would later be identified as epiglottitis, the inflammation and swelling of the epiglottis (via the NHS). Mai wrote that she experienced a "dangerous infection that already closed at least 60% of [her] airway and resulted in a throat abscess that spread in a matter of 3 days."
Here's how Jeannie Mai is doing post-op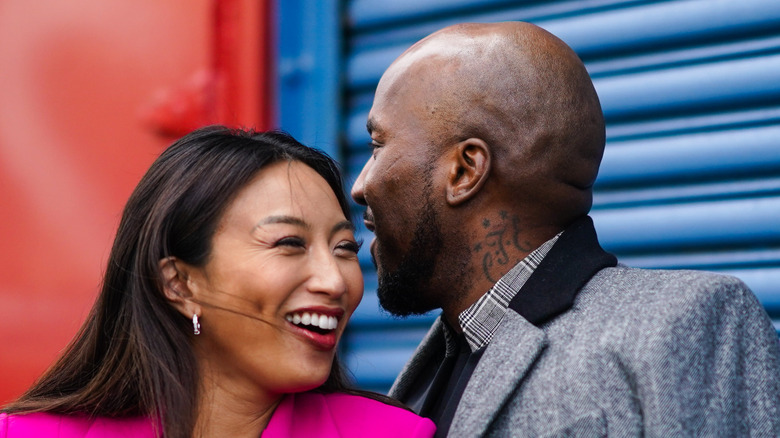 Edward Berthelot/Getty Images
While Jeannie Mai and fans alike were heartbroken by her decision to leave "Dancing with the Stars," it was ultimately the right decision. Her doctor discovered her life-threatening condition, which quickly led to a surgery that resulted in saving her life. Her husband, rapper Jeezy, opened up to Mai's "The Real" cohosts to share that Mai has been "doing well" on her road to recovery. He explained that while she has struggled to actually settle and fully rest, she's been doing everything she needs to do to get better after her life-saving surgery. "I thank y'all for y'all prayers and y'all support," he said. "She's eating everything in the house, but she's definitely doing well" (via People).
On her 42nd birthday in January 2021, Mai took to Instagram to share that after this experience, she feels grateful for everything that happened. "This year is unlike any other year I've ever celebrated my birthday," she wrote. "It was an awakening year, one that made me recognize what it means to be truly GRATEFUL. Grateful for the little things that soothe my soul and mind" (via Good Morning America). She added that after her surgery, she feels stronger, more resilient than ever before, and grateful to be able to "nourish" her body "back to health" with the help of her "soulmate," referring to husband Jeezy.
And to make things even more joyous: Mai and Jeezy are expecting their first child together (via Women's Health Magazine).