The Real Reason Tyler Cameron Doesn't Want To Be The Bachelor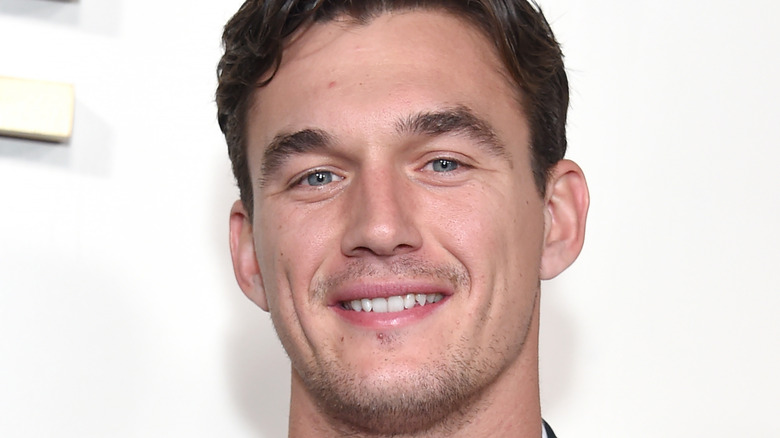 DFree/Shutterstock
Being the showrunner of "The Bachelor" sounds like a pretty great deal, doesn't it? It's basically like Tinder in real life, but as it turns out, it's not everyone's ideal way to date — and perhaps even less ideal for those who are already members of the Bachelor Nation.
Audiences were first introduced to heartthrob Tyler Cameron on Hannah Brown's season of "The Bachelorette," where he was the season's runner-up. While he ultimately didn't end up winning, he and Brown are still great friends and were even rumored to be dating at one point, per People. According to sources, however, Cameron is single and ready to mingle, having just broken up with Camila Kendra, his girlfriend of eight months.
Cameron seems like the typical choice for a new "Bachelor" lead: he's the handsome crowd favorite that didn't get the chance to head off into the sunset with his future wife. As a result, fans have been crossing their fingers that he might get another chance at love as the Season 26 Bachelor lead. After all, he was essentially the hero of Brown's season, standing up for her and emphasizing important lessons about consent, per Femestella.
So, will his chance to be the lead of his very own season come to fruition?
Cameron is rumored to be in a relationship with Gigi Hadid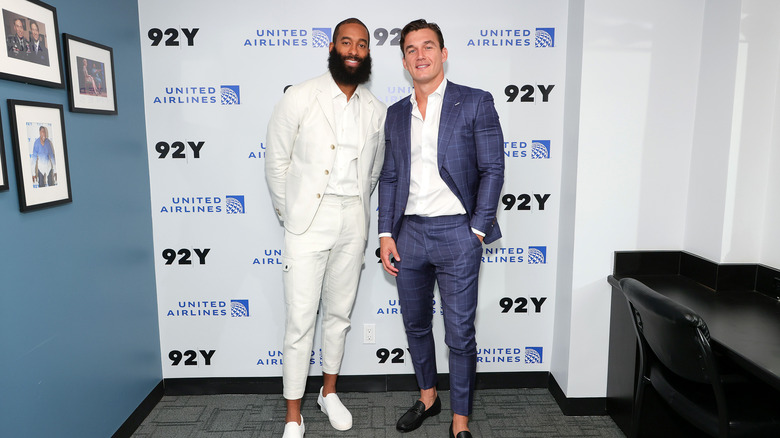 Dia Dipasupil/Getty Images
Reports say that Tyler Cameron was being heavily considered to be the newest bachelor at one point, with ABC even seriously throwing the idea around (via Cosmopolitan). However, since his time on "The Bachelorette," his friendship with former bachelor Matt James and his new found fame, he's becoming less and less of a viable option. Indeed, the frequency at which he appears in the public eye has meant that his love life is being discussed pretty publicly, and sources have even begun to speculate that he might be dating Gigi Hadid, per Marie Claire. Well, you can't very well have a bachelor who has been romantically linked to a well-known model be the lead of a dating show, now can you.
But no matter — if you ask Cameron, he didn't want to be the new bachelor, anyway. According to Us Weekly, he was even asked if he would be interested, but he turned down the offer.
Cameron has been busy taking care of his sick dad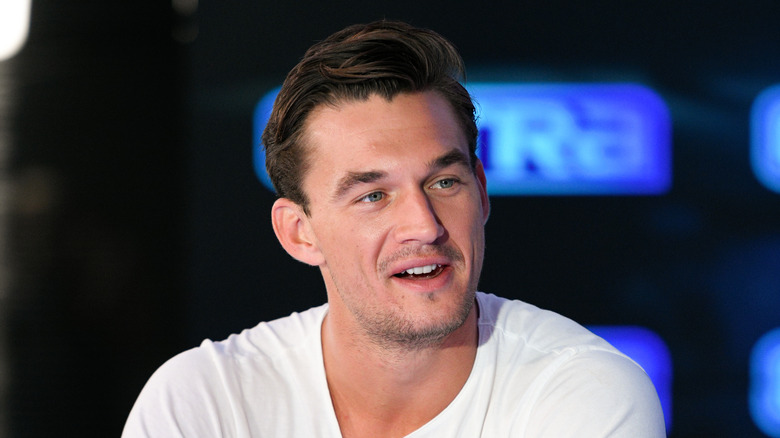 Noel Vasquez/Getty Images
Cameron recalled on an episode of BroBible's "Endless Hustle" podcast, "I made the joke before going on the show with my buddies that I'm going to get second and become the bachelor," he explained, adding, "It happened. I got second and I got offered it, but I was like, 'Nah, this isn't my world'" per Us Weekly.
The 28-year-old said that even if he had wanted to accept the offer, he simply couldn't. "I had some stuff going on at home. My dad was kind of sick again, and that was kind of pushing me towards doing it, honestly." A few months before filming for "The Bachelorette" began, his dad fell into a 10-day coma after an experience that Cameron said almost killed him. Since then, Cameron has been very cognizant of his dad's health and even almost decided against being on "The Bachelorette" — but his dad is a huge fan of the series and strongly encouraged him to follow through with it (via Distractify).
Cameron admitted that the hefty paycheck he'd get from being the bachelor nearly tempted him into accepting the offer, as he'd be able to use it to support his dad. But in the end, he "took a gamble" on himself and decided that his "heart was not in it."