Why Whitney Way Thore And Her Brother Are Fighting About Her French Boyfriend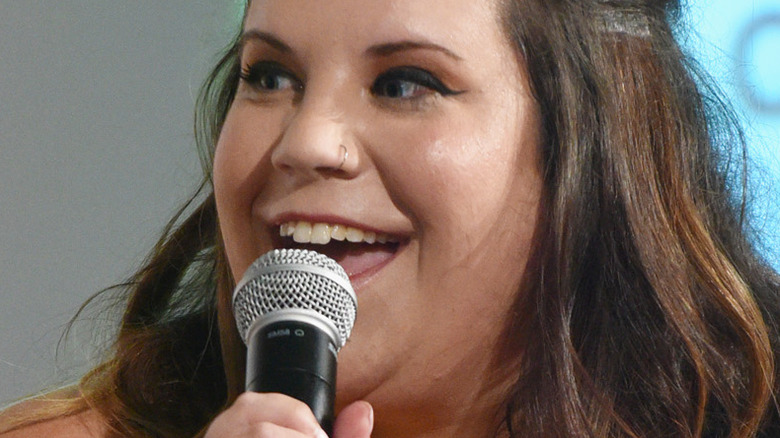 Bryan Bedder/Getty Images
Fans of reality star Whitney Way Thore know that her love life has been quite the challenge. Things started out rough with Avi Lang, whom Whitney dated for six months before finding out that he had been engaged to someone else the entire time they were together. To make matters worse, he had reportedly been in relationships with more than 20 other women, according to The U.S. Sun. 
While Lang never appeared on the show — for reasons probably pertaining to him having a secret fiancee — the first partner of Whitney's who was introduced to the show was Lennie Alehat, who appeared on the show in its second season. They dated for a year but broke up in 2016 after a cheating scandal surfaced (per Cheat Sheet). Then came Chase Severino, to whom Thore ended was being engaged. But things ended just as quickly as they began. After a seven-month engagement, Severino revealed that not only was he cheating on Whitney with another woman, but he also had gotten that woman pregnant (per Hollywood Life).
Whitney's love life has been full of heartbreak. That's why fans were thrilled to learn she was dating someone new: a mysterious Frenchman whom she met online while learning French. But so far, per the most recent episode of Whitney's show, "My Big Fat Fabulous Life," things with the Frenchman aren't looking great.
Whitney was stood up by the Frenchman on a family vacation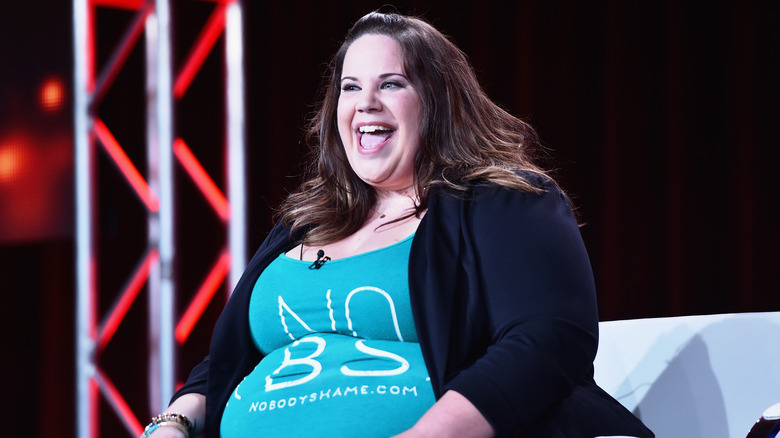 Alberto E. Rodriguez/Getty Images
We know very little about Whitney Way Thore's new beau, as he's chosen to stay totally anonymous. In fact, he has opted not to appear on "My Big Fat Fabulous Life," and Whitney covers his face with big black circles in the Instagram photos that she has posted of him, per Screen Rant. 
According to an Instagram post, Whitney says that her French boyfriend values his privacy and thus wants to keep his name and face anonymous. But if you ask us, it sounds a lot like ex-boyfriend Avi Lang's request to stay anonymous, and we all know what happened there.
In the hopes of finally having her family put a face to the name — which at the moment is literally "the Frenchman" — she decided to invite him along on a family vacation to Maine. But sadly for Whitney, her boo was a no-show, per People. And, to make matters worse, Whitney and her brother, Hunter Thore, got into a pretty intense fight as a result of the Frenchman's absence. Hunter made it clear that he wasn't particularly interested in her boyfriend coming along on their family vacation, but he eventually made peace with it. When it became clear that he wouldn't be attending after all, however, Hunter began to fight with Whitney about the situation.
Hunter claims he sees "red flags"
"I do think that sometimes you move a little too fast, and I've been there for you, and I've seen some other relationships you've had blow up," Hunter Thore says to Whitney Way Thore in a "My Big Fat Fabulous Life" scene. "And I care about you, you're my sister," Hunter tells Whitney, who responds by saying she's "been talking to this man for eight months" (via People).
Later in an interview during the episode, Hunter claims that he sees the "red flags that Whitney doesn't." He adds that he could see red flags with nearly everyone she has dated and fears that the Frenchman might be a catfish. As for Whitney's thoughts on being stood up by the Frenchman, she says she doesn't know what happened. But one thing's for sure: "I just don't need my brother harping on me over this, I really don't, and I don't know why he was so strongly opposed to this to begin with, and I hate that he ended up being right."
However, if you check out Whitney's Instagram, you'll see that she has met the Frenchman and spent time with him in Paris since the episode was filmed. In October, Whitney posted an Instagram video about her "summer in Paris," so it's safe to assume she and the Frenchman are still on good terms, even if his identity isn't public yet.