What Leah Remini Has To Say About Diet Culture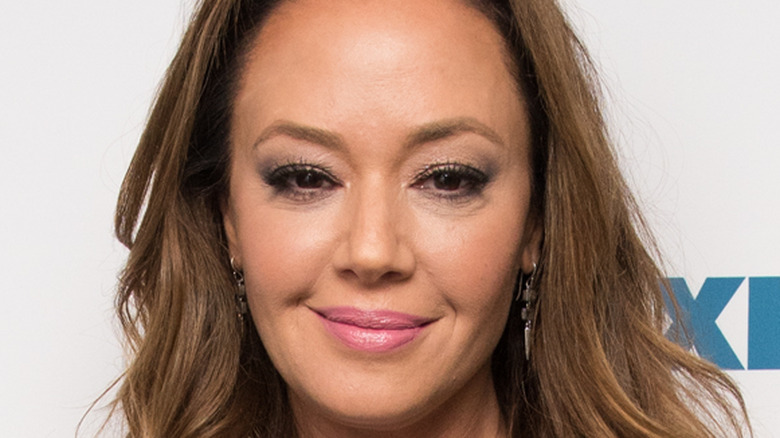 Noam Galai/Getty Images
Leah Remini is the beloved actor who starred in the likes of "King of Queens," "Kevin Can Wait," and "Second Act," among many others (via IMDb). 
She's also an outspoken activist, fighting to discredit the dangerous work of the Church of Scientology after being a part of their congregation for a good chunk of her life. As Today notes, Remini is an actor, a mother, a podcast host, a game show host, and a thorn in the side of Scientology. She, obviously, has no qualms about speaking her mind and will give her opinion on essentially anything and everything (well, almost everything). 
The actress has been part of Hollywood for a very long time at this stage, and she's suffered more than her fair share of setbacks, even before publicly taking aim at her former church. Remini faced intense criticism after seemingly taking too long to lose her baby weight, as she told People in 2007. 
"When you have a baby, and you are not blessed with a metabolism [such] that you can get back into your jeans the very next day, it becomes something to focus on," said the "King of Queens" star. 
As a result, Remini has some very choice words for so-called diet culture.
Leah Remini hilariously railed against diet culture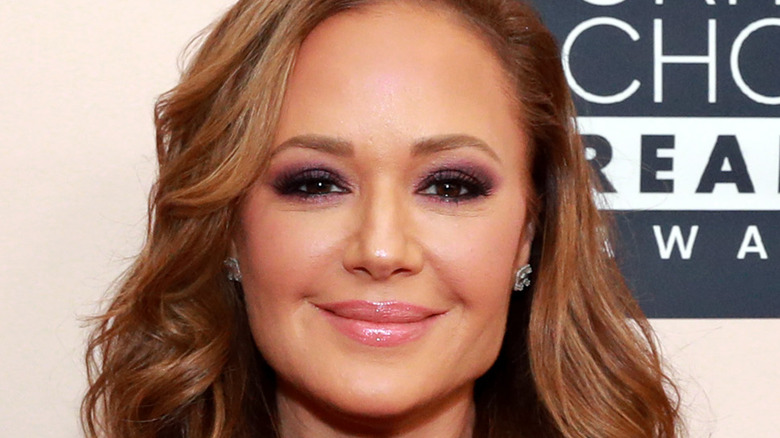 Rich Fury/Getty Images
Leah Remini isn't exactly what you'd call a shrinking violet. When it came to celebrating her birthday in June 2021, the actor took to Instagram to share a photo of her gorgeous three-tiered cake. Emblazoned on it was the simple phrase, "eat the f*****g cake!" — which seems like a pretty clear message about diet culture. 
In the caption, Remini reflected on the COVID-19 pandemic and national lockdown. "Let us all be reminded to take nothing for granted," she wrote. "Dance, eat the cake, take the chance, forgive & reconnect!" The dedicated activist is committed to speaking out about injustice in all its forms, and Remini has frequently fought back against diet culture.
"I just went on [the] Tyra [Banks Show]. She has a great campaign called 'So What?' I think it's fabulous," she told People. "It's about sending that message — yeah, I'm fat, or yeah, I'm chubby, or yeah, I have stretch marks: So what! I love that message." 
The actress knuckled down and got super healthy to lose the baby weight, but she acknowledged to People that all the attention from the press certainly wasn't encouraging. "Which actress has a baby and is still fat a year later? I was the only one. It was very hard on me mentally," Remini noted. 
Thankfully, these days, she's comfortable enough in her own skin to, as the actor so succinctly put it, "eat the f*****g cake" — tabloids be damned.