Fans Are Divided About Meghan McCain Defending Erika Jayne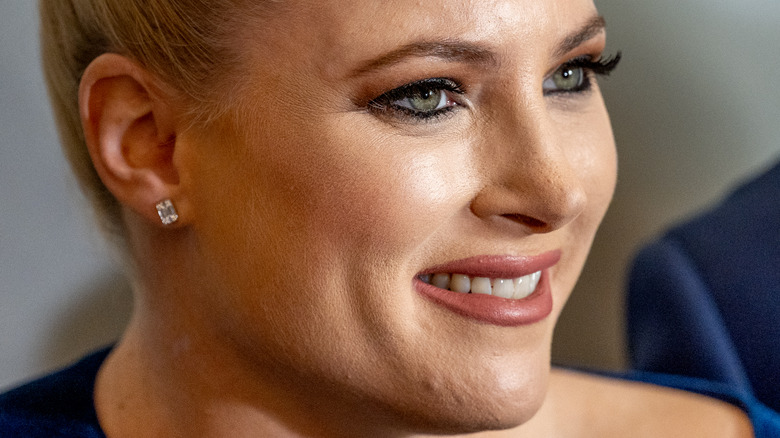 Roy Rochlin/Getty Images
Neither Meghan McCain nor Erika Jayne are strangers to courting controversy. But now, the former co-host of "The View," whom The New York Times said may have left the show due to tension among her and the other hosts, and the "Real Housewives of Beverly Hills" star are raising eyebrows over their friendship, and the fact that McCain is defending Jayne in light of her involvement in the scandal surrounding her estranged husband, Tom Girardi.
Of course as fans know, the singer and reality star has claimed to have no knowledge of the lawyer's fraudulent business dealings — specifically, it's been alleged that he embezzled funds from the victims he defended to help fuel the luxe lifestyle the couple of 20 years enjoyed. For instance, back in 2018, the "RHOBH" star bragged about spending $40,000 a month on hair, clothes, and beauty products alone (via People).
Most recently, Jayne claimed she had no control over her own money, and turned her paychecks over to her husband, lending credence to her previous claims that she was not aware of the alleged embezzlement (via Fox News).
And through it all, is McCain standing by her side?
Twitter is buzzing about this unlikely friendship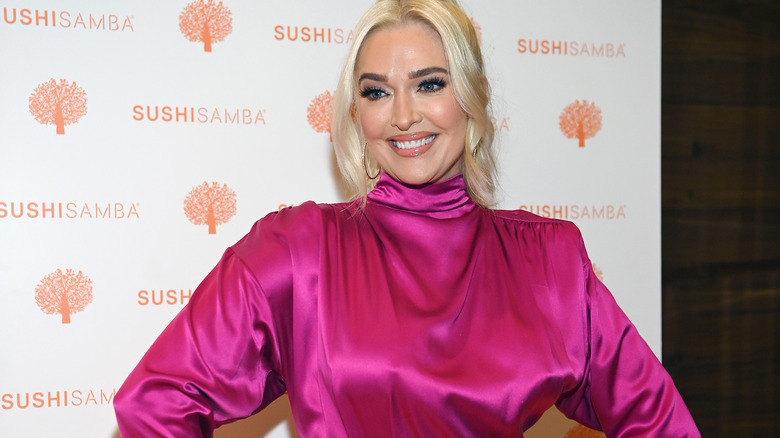 Denise Truscello/Getty Images
While appearing on "Watch What Happens Live," Meghan McCain told host Andy Cohen about her relationship with the embattled reality star, "I'm like legitimately good friends with her. We became much closer doing COVID" (via Page Six).
About Erika Jayne divorcing Tom Girardi just as his shady business dealings were coming to light, the new mom said, "I believe her. I feel bad for her. I have known, I don't know, but I know wealthy women who don't know anything about their finances. I believe she has a good heart. I believe that she will be proven innocent."
Over on Twitter, many fans expressed disbelief that the unlikely pairing were friends, with one person blatantly tweeting, "I'm honestly surprised Meghan McCain has a friend." Someone else opined, "I find it hard to believe they're friends let alone good friends. Erika said she has no women as friends . All her friends are gay men."
As another Twitter user pointed out, McCain's support may not matter in the end. "None of that will make any difference when a judge orders her to pay the money back and sends her to jail," they commented.
To be fair, Jayne still has her supporters, with one person tweeting to the star today, "@erikajayne sending prayers & love to you. Hang in there."