Why The SNL 'Mellen' Skit Featuring Jason Sudeikis Has Twitter Divided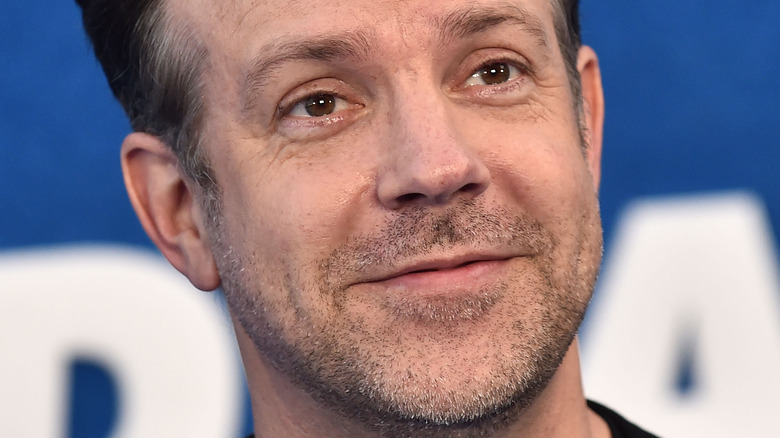 DFree/Shutterstock
One of the most talked-about skits from Jason Sudeikis' turn on "Saturday Night Live" this weekend is arguably the "Mellen" spoof, essentially a parody of "The Ellen DeGeneres Show." The skit, which took a look at what a daytime talk show for men might be about, featured Sudeikis as "Mellen," the male Ellen.
In the sketch, we see Mellen dancing with men in the audience — and then punching one. We see him feature controversial celebrities like Louis C.K. and Jake Paul (via Today). And several of the bits are plays on segments we are used to seeing on Ellen's show, including a cooking segment gone wrong because Mellen dumps a pot of sauce on the chef's head. He also purports to feature not cute and smart kids like Ellen, but TikTok users who slap their teachers as part of a new challenge.
Overall, the sketch has people laughing over Mellen's Ellen-like dance moves, and the relatable concept of more men being home in a post-Covid world, and potentially desiring a show that fits their needs. But not everyone appreciated the "SNL" skit.
Twitter reacts to the sketch
Jason Sudeikis' "Mellen" skit has been viewed over 795,000 times on YouTube at time of writing. Many people are fans of the comedic take on a male-centric "Ellen DeGeneres" talk show, with one Twitter user imploring TV execs, "Make #mellen happen."
"@jasonsudeikis was phenomenal on @nbcsnl #Mellen," another fan tweeted, while someone else tweeted, "Omg I couldn't breathe during this sketch!"
But some viewers took offense to the sketch, in which the "Ted Lasso" star dressed exactly like DeGeneres, with one person tweeting, "This @snl #Mellen sketch is pretty telling about how some view men in society today. Sorry you guys didn't have any positive male role models."
And one bit in particular made some viewers cringe. At one point, when Mellen was interviewing Chris Redd playing Kyrie Irving, an NBA player who has been vocal about his anti-vaccine stance, a doctor sneaks up and jabs him in a spoof of how guests are surprised on "The Ellen DeGeneres Show" (via USA Today and CNN). Along with a weary face emoji, one person tweeted, "The sneak #KyrieIrving vaccination on #mellen #SNL."