How Do TikTokers Make Their Money?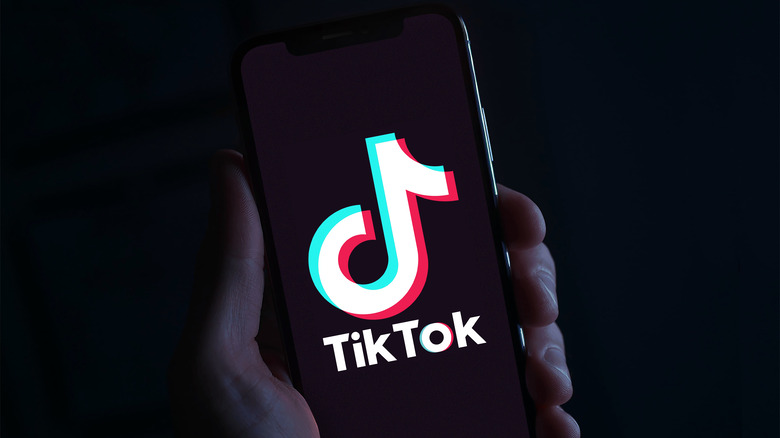 Eliseu Geisler/Shutterstock
It's no secret that social media has become one of the most lucrative ways for content creators to make some serious cash. For example, the richest person on YouTube as of 2020 was 9-year-old Ryan Kaji, whose videos of DIY science experiments, story times, and reviews of new toys have earned him $29.5 million and 41.7 million subscribers. Indeed, the top 10 content creators on YouTube each tell a similar story, all of whom are worth, on average, more than $15 million (via Forbes). That's some pretty serious money, if you ask us.
But while creators on YouTube are still raking in the dough, 2021 has seen a shift of social media use, with more and more users taking to TikTok as their default interaction with the world (via The Verge). While the content found on both platforms can tend to be similar, one of the biggest differences — aside from length of videos — is that TikTok typically attracts a much younger audience. A study shows that 60% of the audience on TikTok is between the ages of 16-24 (via Wallaroo Media). The app is incredibly popular with generation Z, or those born between 1997 and 2012.
Indeed, the presence of such young users is what makes the staggering wealth that TikTok brings them even more shocking.
TikTok is making younger generations wealthier than ever before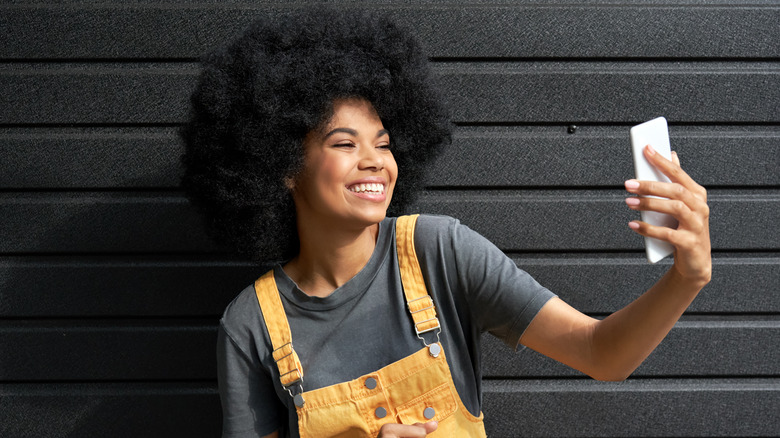 insta_photos/Shutterstock
To put it frankly: TikTok is making kids rich. But how is it possible that videos as short as one minute and no longer than three (via BBC) can bring in so much revenue for an individual?
One of the most common ways that a TikToker makes money is through ad revenue — a mode of income that isn't unique to the social media platform. Companies scan the depths of the app looking for users with the biggest following with the goal of having that user promote their product/service, ultimately increasing revenue and cash flow for the company. And in return, they pay the user major bucks. According to Influencer Marketing Hub, a TikToker can earn anywhere between $200 and $20,000 for a branded video showing them using a makeup product, a subscription service, an article of clothing, or even eating a certain treat. With the amount of money that is up for grabs to TikTok users, it's no surprise at all that some make it their full time job. In fact, users who literally make it their full time job — putting in the average 8-hour workday — can earn as much as $5 million a year (via BackLinko).
Here are the most popular users on TikTok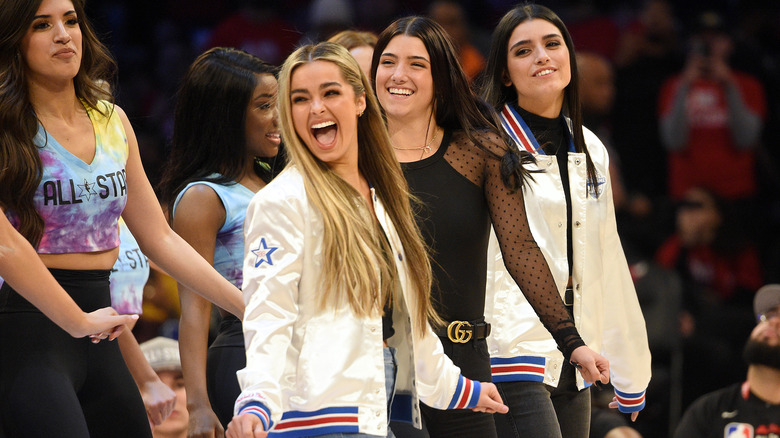 Kevin Mazur/Getty Images
TikTok's most popular user, by sheer number of followers, is 17-year-old Charli D'Amelio, who, since joining the app in 2019, has amassed well over 100 million followers (via ScreenRant). That's more people than the entire population of Canada and Australia combined (via Instagram). Celebrity Net Worth predicts D'Amelio to be worth $12 million.
D'Amelio's fun-loving, youthful, and generally non-problematic disposition has granted her some pretty sweet brand deals since she started to become more famous, including Hollister, Dunkin Donuts, Sabra Hummus, and EOS skincare, to name a few. She also stars in a Hulu series about her life, has written a book, and is slated to join the film industry (via The Richest).
And D'Amelio isn't alone in her massive overnight fame. TikTok creators such as Addison Rae, Khaby Lame, Bella Poarch, and Zach King, have millions of followers, leading to their own book deals, music releases, film roles, and of course, that delicious sponsored content (via Dexerto).
So while your TikTok videos might not have led to a music video or billion dollar Netflix series just yet, don't quit the hustle — fame could be right around the corner.