Did Zayn Malik's Sister Just Send A Bold Message To The Hadid Family?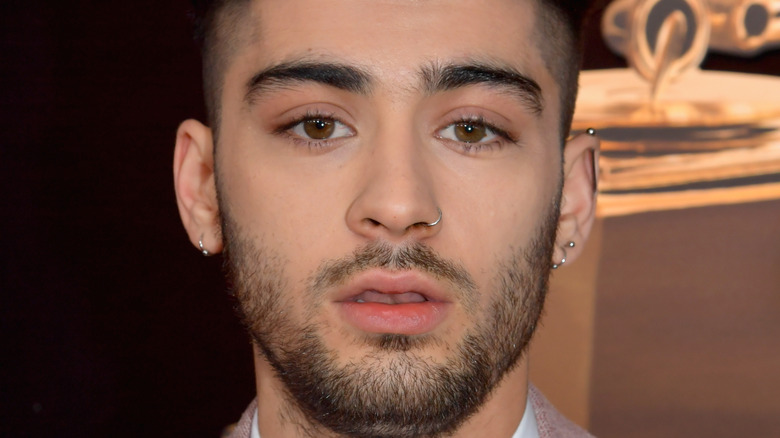 Lester Cohen/Getty Images
The world collectively flipped its lid after allegations that former One Direction star Zayn Malik "struck" now ex-girlfriend Gigi Hadid's mom, Yolanda Hadid, started making the rounds (via TMZ). Malik issued a statement on social media about the matter just as news of the altercation between him and Yolanda broke, writing in part, "As you all know I am a private person and I very much want to create a safe and private place for my daughter to grow up in. A place where private family matters aren't thrown on the world stage for all to poke and pick apart" (via BuzzFeed News).
"In an effort to protect that space for her, I agreed to not contest claims arising from an argument I had with a family member of my partner's who entered our home while my partner was away several weeks ago," he continued, adding that he wished the matter remained private for the sake of his 13-month-old daughter, Khai, but claims someone "leaked" the details of the altercation to the press. In addition to his statement on social media, Malik told TMZ that he "adamantly denies striking Yolanda Hadid" and that he hopes Yolanda will "reconsider her false allegations" against him.
If you or someone you know is dealing with domestic abuse, you can call the National Domestic Violence Hotline at 1−800−799−7233. You can also find more information, resources, and support at their website.
Zayn Malik was charged with four counts of harassment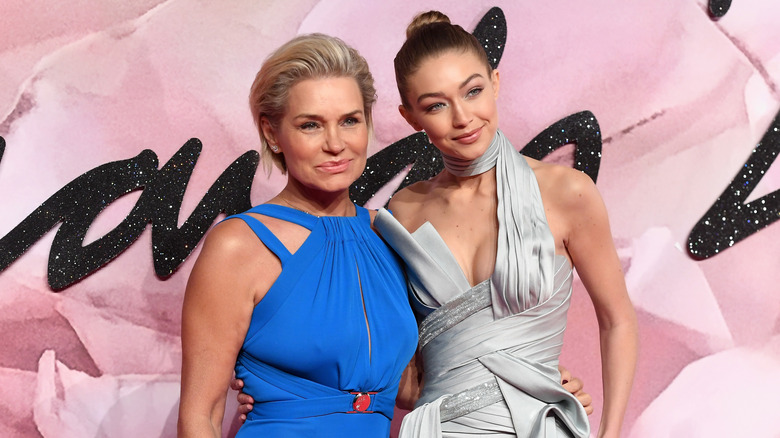 Stuart C. Wilson/Getty Images
In court documents obtained by Page Six, it was revealed that Zayn Malik pleaded "no contest" to four counts of harassment against both Yolanda and Gigi Hadid during a court hearing on Wednesday, October 27. According to the documents, Malik allegedly "grabbed and shoved [Yolanda] into a dresser, causing mental anguish and physical pain" during a volatile argument at his and Gigi's Pennsylvania home in September. He also allegedly screamed "strap on some f***ing balls and defend your partner against your f***ing mother in my house" at Gigi, before trying to get in a fight with a security guard who was present at the time, telling him to, "get the f–k out of my f–king house, copper."
Additionally, Malik also allegedly hurled a slew of insults at Yolanda, calling her a "f***ing Dutch slut" and telling her to "stay the f*** away from my daughter" while ranting about his sperm. Per People, the former One Direction singer has to serve 90 days probation for each of the four counts, which brings his probation total to 360 days. Malik must also attend anger management classes and domestic violence classes, and is to have no contact with Yolanda or security guard John McMahon.
Although a source close to the couple told People that Gigi and Malik "are not fighting," Gigi's rep told the outlet that she "is solely focused on the best for Khai" and "asks for privacy during this time."
Zayn Malik's sister Waliyha seems to have harsh words for the Hadid family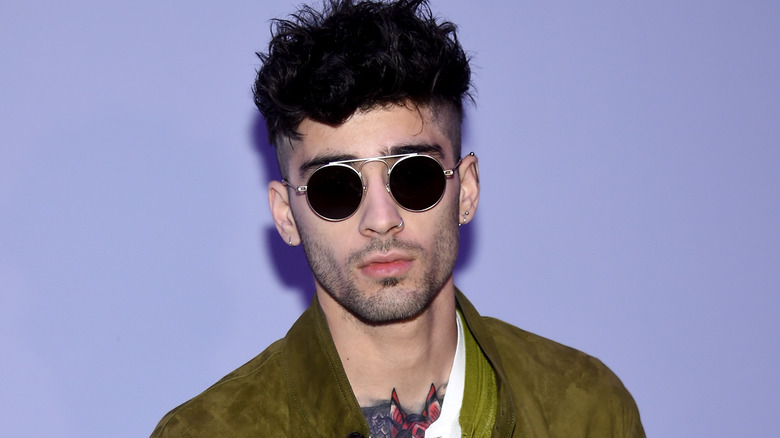 Dimitrios Kambouris/Getty Images
Taking to her Instagram Story shortly after news of Zayn Malik's altercation with the Hadid family made the rounds, the "Pillowtalk" singer's sister, Waliyha Malik, seemingly issued a bold statement directed at the Hadid family in the form of a quote by Jessica Brody. "Karma comes after everyone eventually," the quote reads (via Page Six). "You can't get away with screwing people over your whole life, I don't care who you are. What goes around comes around. That's how it works. Sooner or later the universe will serve you the revenge that you deserve."
Social media users are divided on the issue, with many Zayn fans coming to his defense via Twitter. "Imagine accusing this man of 'striking' a woman, when almost everyone in his family are women," one Twitter user wrote, while a different Twitter user thoughtfully replied, "Having women in your life, doesn't mean, someone isn't an abuser. Let the police and court system sort this out."