The One Succession Actor Who Is Kieran Culkin's Favorite To Work With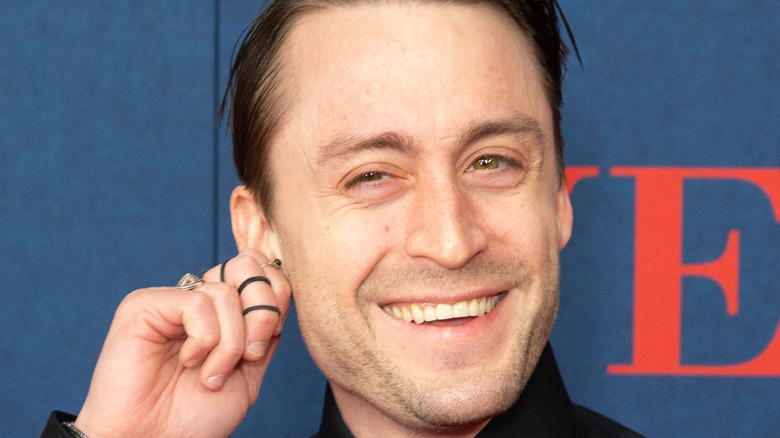 lev radin/Shutterstock
The Emmy Award-winning HBO drama "Succession" has become one of the most talked-about programs on television. Ahead of the highly anticipated third season, star Kieran Culkin chatted with The Hollywood Reporter about his character, Roman Roy, and his experience filming the series.
One of the most interesting things Culkin revealed was that he was initially asked to audition for the role of cousin Greg. Luckily, the New York native had the instinct to realize that he was much better suited to the role of Roman and decided to read for his part instead. Upon seeing Culkin's audition, "Succession" creator Jesse Armstrong knew he was perfect for the part.
"I had that feeling of gratitude and relief: You've written a part, you have a cadence or a sense of a person, but you're not completely sure if that person exists in the world or if your rhythms will fit anyone," he said. "It's just extraordinarily comforting to see somebody do it 'right.' Or more than right — you've got a dancing partner, which means you could sort of dance all over the globe." 
Aside from revealing his "Succession" origin story, Culkin shared his favorite scene partner.
Kieran Culkin loves working with this on-screen sibling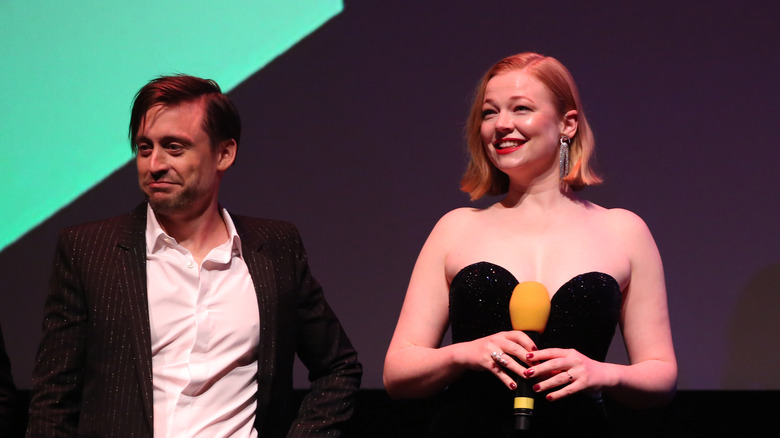 Lia Toby/Getty Images
Though Kieran Culkin works with several wildly talented actors on the set of HBO's "Succession," he still has his favorites. The 39-year-old confessed to The Hollywood Reporter that two of his favorite acting parters are longtime friend J. Smith-Cameron (Gerri) and Sarah Snook. 
Though Snook, who plays Culkin's on-screen sister, Siobhan, takes the top spot. "I think Snook, in particular, I just feel the most comfortable with doing whatever," he said. "I guess because my brother's wife is Sarah. So she's Sarah. Plus, it's f***ing Snook. Who else is named Snook? It's actually pronounced Snook. But I can't even get my head around that." 
Aside from his admiration for her name, Culkin loves Snook's personality. He proclaimed the 33-year-old the most beloved person on set. "Like everyone across the board is just like, 'She's a remarkable woman,' almost-to-a-fault kind to everyone," he said. 
Culkin also enjoys improving scenes with the Australian actress. "I'll just throw at Snook, and she'll catch the f***ing ball and bounce it back at me and elbow me in the face. It's just the most fun sibling dynamic on the set. We get to play around and be cruel to each other as our characters. That's even more fun because between the two of us, there's nothing but just pure joy and love."