The Truth About Fantasia Barrino's Marriage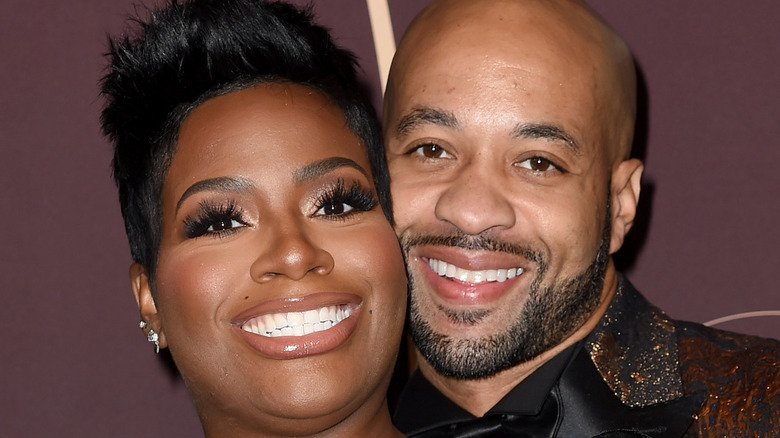 Kevin Winter/Getty Images
From her "American Idol" win during the 2004 season of the show, Fantasia Barrino has been recognized as one of America's finest and most talented artists. The 37-year-old R&B star was actually named number 32 on a list of top 100 women in music which was compiled by VH1 in 2012. She has released a number of chart-topping songs, delivered memorable performances, and nominated for prestigious awards including the Grammys. Her nominations for the annual award event stands at 12, but she has only won the coveted prize once, per Grammy. That win came in 2011 under the Best Female R&B Vocal Performance category.
Barrino has had quite a respectable career in entertainment but that is not the only area of her life that seems to be flourishing. The singer and actress got married to her beau, Kendall Taylor, in 2015 with the couple welcoming a baby girl earlier in May. Announcing the slightly premature birth of her baby girl via Instagram, Barrino said: "Keziah was born a little too early but she is a fighter just like her mother." The baby would spend another one month in the Neonatal Intensive Care Unit before being able to return home with her delighted parents. "Welcome home," she said in the Instagram post announcing baby Keziah's homecoming in June. Keziah is the third of her three children.
Fantasia Barrino signed a prenuptial agreement ahead of her marriage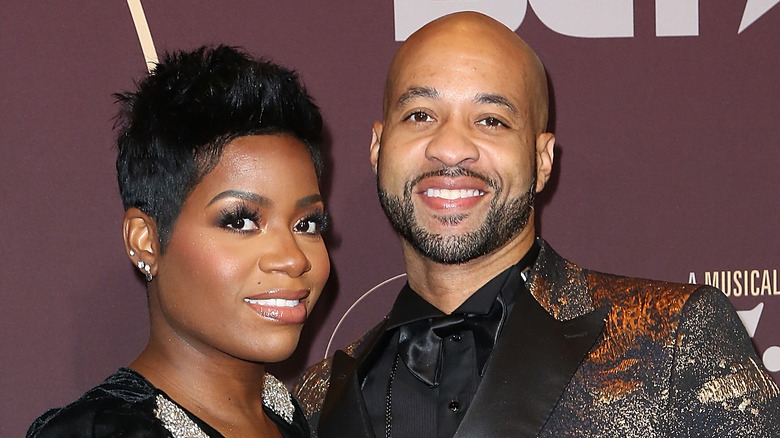 Maury Phillips/Getty Images
Ignoring how tricky the subject of prenuptial agreements can be for many couples, Fantasia Barrino and her husband, Kendall Taylor, went ahead and got one ahead of their 2015 wedding. However, the whole thing was not initiated by Barrino whose net worth in 2021 stands at $1 million, per Celebrity Net Worth.
During an interview on "The Breakfast Club" in 2019, Barrino revealed how the idea of a prenup came about, stating that the idea had actually come from her 41-year-old husband. "He wanted the prenup, and I think that was a dope move because he wanted people to know 'I don't want you for [your money],'" she said. The "When I See U" singer then added that she would have still gone ahead with the marriage even if her husband had chosen to not have a prenuptial agreement.
Taylor, like his wife, has an estimated net worth of $1 million, per Famous People Today.
Fantasia Barrino suggests that submission is key to her marriage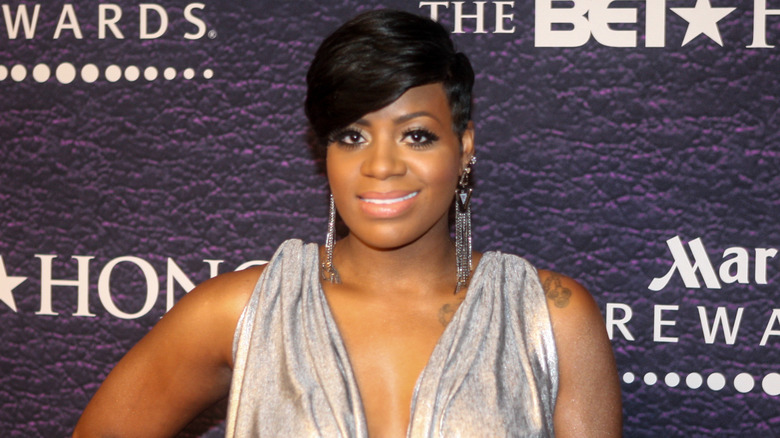 Jamie Lamor Thompson/Shutterstock
When Fantasia Barrino appeared on the interview with "The Breakfast Club" in 2019, she made some interesting comments about how submission is one of the important things that make marriages work and it is a woman's duty to do the submission. According to her, "most women are trying to be the leader" and as far as she was concerned, "that's why [they] can't find a man."
Barrino went further, adding that women "can't be the king in the house. Fall back and be the queen and let your man lead the way ... you have to learn how to submit. You can still be a queen. The queen plays a part. The king needs his queen. There's certain things that he can't see that we see."
Clearly, the world has almost effectively moved to a more equal footing between partners, particularly in heterosexual marriages. So, those comments got her in a bit of trouble, with many people unafraid to make her feel the backlash for such comments (via NewsOne).