Jennifer Aniston Had The Best Reaction To Paul Rudd's Sexiest Man Alive Title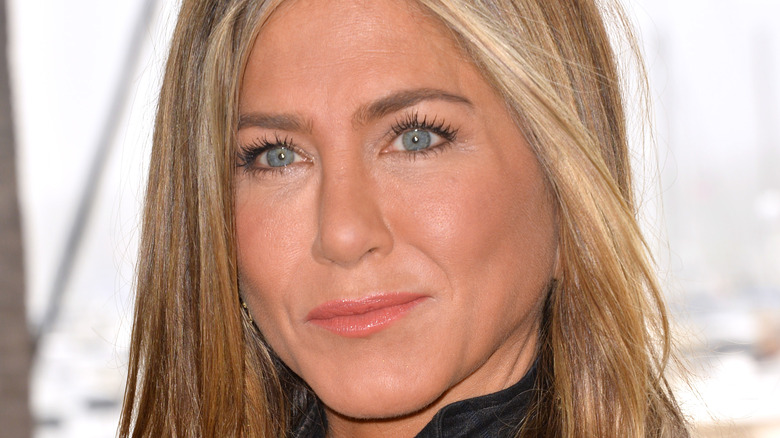 Featureflash Photo Agency/Shutterstock
Paul Rudd has officially been named People Magazine's Sexiest Man Alive for 2021. The actor has been delighting fans with his comedic timing and acting chops for years. However, he's now getting recognition for his good looks. "I do have an awareness, enough to know that when people hear that I'd be picked for this, they would say, 'What?'" Rudd told People about earning the title. "This is not false humility. There are so many people that should get this before me," he added. "When I think about myself, I think of myself as a husband and a father, like I'm that," Rudd explained. "I just hang out with my family when I'm not working. That's what I kind of like the most."
Meanwhile, Rudd also confessed that his new honor will bring him "so much grief" from his friends. "As they should. I would," he said. "I mean I'm going to lean into it hard. I'm going to own this. I'm not going to try to be like 'Oh, I'm so modest.' I'm getting business cards made. But all of my friends will destroy me and I expect them to. And that's why they're my friends," he joked. One of Rudd's friends who wasn't surprised by his Sexiest Man Alive title was his longtime pal and frequent co-star, Jennifer Aniston.
Jennifer Aniston gives Paul Rudd a sweet shoutout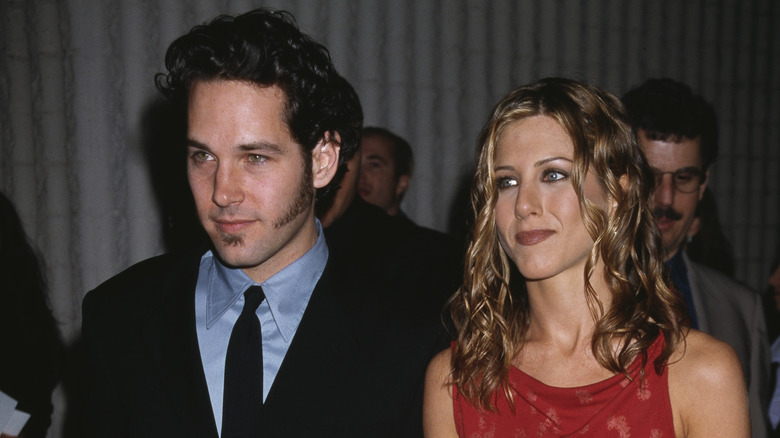 Michael Ochs Archives/Getty Images
It seems that Paul Rudd being chosen as People Magazine's Sexiest Man Alive in 2021 has thrilled many of his fans. Of course, Rudd's friends are also on board with the choice, including Jennifer Aniston, who took to her Instagram Story this week to share her thoughts on Rudd's honor, per E! Online. "This makes me happy," Aniston wrote. "We've ALWAYS known this, but Paul Rudd is officially @people's Sexiest Man Alive. Alive! You don't age, which is weird," Aniston added. "But we still love you."
Over the years, Rudd and Aniston have a long history of friendship and working together. The pair starred together in the movie "The Object of My Affection," and later appeared on the big screen together in "Wanderlust," per People. Of course, the duo were also co-stars during the later seasons of "Friends" when Rudd joined the cast as Phoebe's (Lisa Kudrow) husband, Mike Hannigan.
Cosmopolitan reports that Aniston and Rudd did date briefly, but after a short relationship the two remained friends. During a 2012 interview with GQ, Aniston was asked if there was any awkwardness when it came to kissing Rudd on screen. "Nah. I've kissed him for years," to which Rudd added, "We've made out for decades." It seems that Aniston was excited about her friend's new title, and couldn't help but give him a sweet shoutout to show her love.