The Weird Reason Bindi Irwin Almost Didn't Get Paid For Dancing With The Stars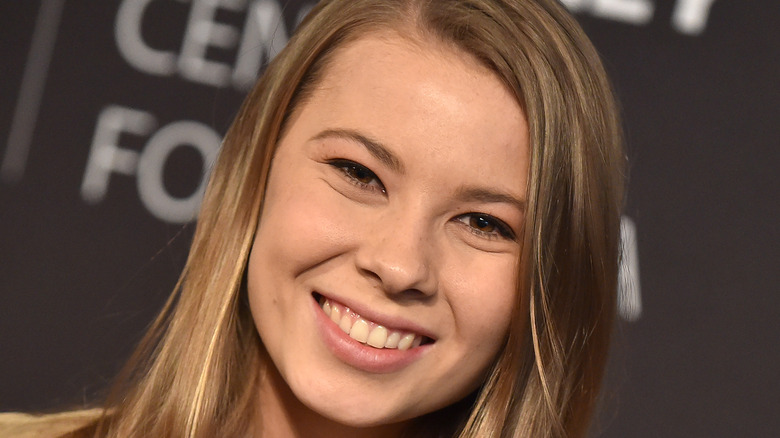 DFree/Shutterstock
Bindi Irwin is a hugely impressive young woman, even beyond keeping the legacy of her father, the late "Crocodile Hunter" Steve Irwin, alive. Aside from being a passionate animal rights activist with a burgeoning family of her own, Bindi emerged victorious on "Dancing With the Stars" at the age of just 17. The Guardian reported the news in 2015, noting Bindi had even dedicated her final, winning routine to her father's memory. She danced alongside celebrity hot-footer Derek Hough, with the talented pair earning a score of 30 for their routine, which also brought many in the audience to tears. "Thank you so much for everything. I can't believe I'm here. Thank you for changing my life," Bindi gushed.
The ambitious young lady was already something of a television personality at home in Australia, but "Dancing With the Stars" really put Bindi on the map with American audiences during her successful three months on the show. She and Hough performed a quickstep to "Dr Bones," by Cherry Poppin' Daddies, followed by a freestyle routine to "Footprints in the Sand" by Leona Lewis. In a taped intro, Hough admitted, "It reminds me of where you're from and your dad always being there no matter what." Bindi acknowledged in response, "I've tried to just remember his strength, knowing that Dad is kind of still with me." Although nobody disputed Bindi's win, it took a while for the then-teenager to collect her hard-earned money.
Bindi Irwin was a victim of her youth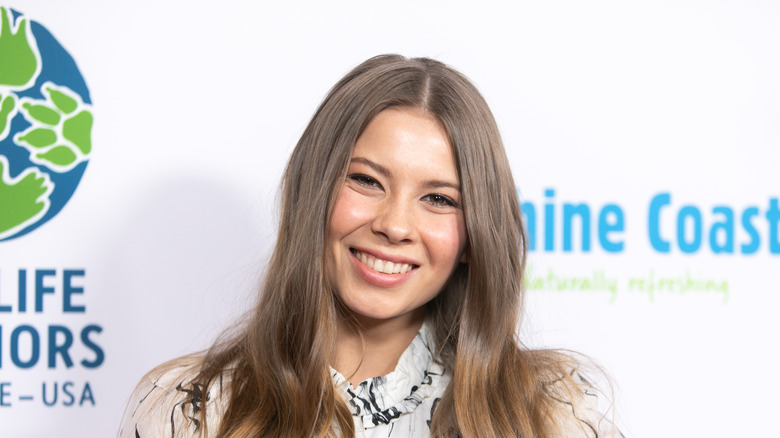 John Wolfsohn/Getty Images
As Entertainment Tonight reported, Bindi Irwin's "Dancing With the Stars" contract was initially denied because she was a minor and both her parents were required to sign off on it before she could claim her winnings. Complicating matters, Bindi's father passed away in 2006. Her mother, Terri Irwin, meanwhile, immediately gave up any rights to the money. "Petitioner has failed to show that the minor's father has irrevocably and perpetually released, relinquished and quitclaimed to the minor any interest he may have to the minor's earnings under the contract," court documents stated. "Without a showing that the minor is entitled to her earnings under the contract, the court is unable to find that it is in the best interest of the minor to be bound by the terms of the contract."
Bindi was guaranteed to earn a minimum of $125,000 from the show, with additional pay calculated based on how far she made it. Her pay went up the longer she survived and, since she made it to the very end, Bindi's check stood to be pretty big. "This is a standard contract for the show," confirmed ET's Cameron Mathison, who was previously a contestant. Thankfully, just a few weeks later, Bindi confirmed everything was "sorted," per TMZ. Her total earnings for "Dancing With the Stars" were a whopping $360,000, according to People, via Business Insider. Far from being eager to spend her winnings on herself, however, Bindi confirmed to TMZ, "Everything that I make goes back to wildlife conservation."