Reese Witherspoon's Comments On Kyle Rittenhouse Have The Internet Divided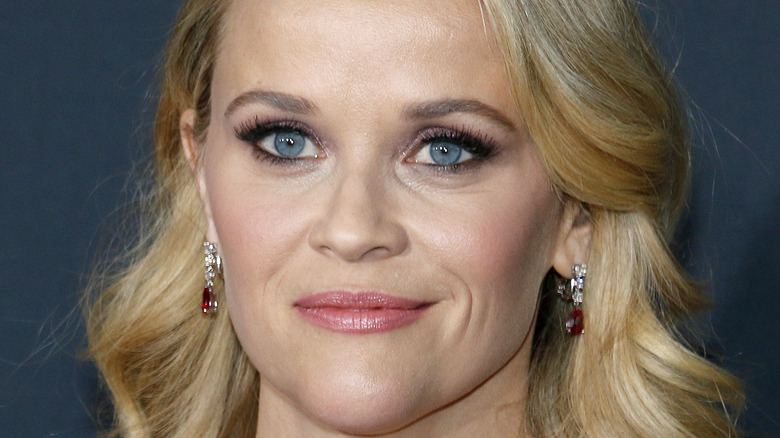 Tinseltown/Shutterstock
In August 2020, then-17-year-old Kyle Rittenhouse brought a gun to a large protest in Kenosha, Wisconsin. His intent was to defend those businesses that he supposed would be at risk from damage and looting from protesters at a demonstration that denounced the shooting of 29-year-old Jacob Blake by a Kenosha police officer. Eventually, cameras caught Rittenhouse shooting and killing Joseph Rosenbaum and Anthony Huber, while another altercation caused Rittenhouse to shoot and wound Gaige Grosskreutz, per CNN.
Rittenhouse was eventually charged with reckless homicide for the death of Rosenbaum, intentional homicide for the death of Huber, and attempted intentional homicide for wounding Grosskreutz. On Friday, a jury found Rittenhouse not guilty on all charges after deliberating for 25 hours, according to NBC News. Though the public was quick to voice their opinions on the verdict, only a few cities across the country, like Chicago, Oakland, Los Angeles, New York City, and Portland, saw large protests about the verdict, according to USA Today. However, perhaps the loudest opinions regarding the Rittenhouse verdict were those voiced by celebrities like Lizzo, Chelsea Handler, Colin Kaepernick, Viola Davis, and Reese Witherspoon, per Vanity Fair.
In fact, even a comment about the trial made by President Joe Biden raised a few eyebrows. "While the verdict in Kenosha will leave many Americans feeling angry and concerned, myself included, we must acknowledge that the jury has spoken," Biden said in a statement, according to The Guardian. This comment angered many who wanted the president to denounce what Rittenhouse did publicly.
Reese Witherspoon has been accused of being tone-deaf after making comments about Kyle Rittenhouse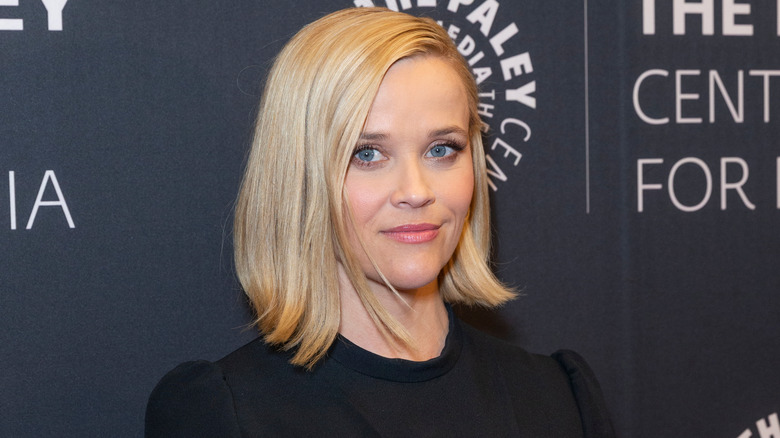 lev radin/Shutterstock
Among the many celebrities making comments about the Kyle Rittenhouse trial verdict, Reese Witherspoon made her opinion known about the subject in a series of tweets on Saturday. "Woke up this morning thinking about every mother/father/sister/brother/friend who has lost someone to senseless gun violence in America," Witherspoon said in part, in a series of tweets. "And then ... there was no justice for their pain. This is a disgrace. No one should be able to purchase a semi-automatic weapon, cross state lines and kill 2 people, wound another and go free. In what world is this safe ... for any of us? And US representatives and judges who support this recklessness will not be receiving my vote. Ever. And to the families and friends who are grieving. I'm holding you in my heart. And I will never stop advocating for justice."
While many people seemed to agree with Witherspoon's comments about the Rittenhouse verdict, some were quick to point out Witherspoon's past brushes with the law. "I sometimes wake up thinking about every mother/father/sister/brother/friend who has lost someone to senseless drunk drivers and their wives who ask cops 'do you know who I am' because they think fame=free passes to get away with putting other lives at risk," one user responded to Witherspoon's series of tweets on Saturday. "No-one should be listening, and forming their opinions based on what actors think, in general," another user tweeted. Others have pointed out that Rittenhouse did not, in fact, bring a gun across state lines. Per Insider, this "myth" was debunked during the trial.