The Bachelorette's Hannah B. Opens Up About Being A Childhood Cancer Survivor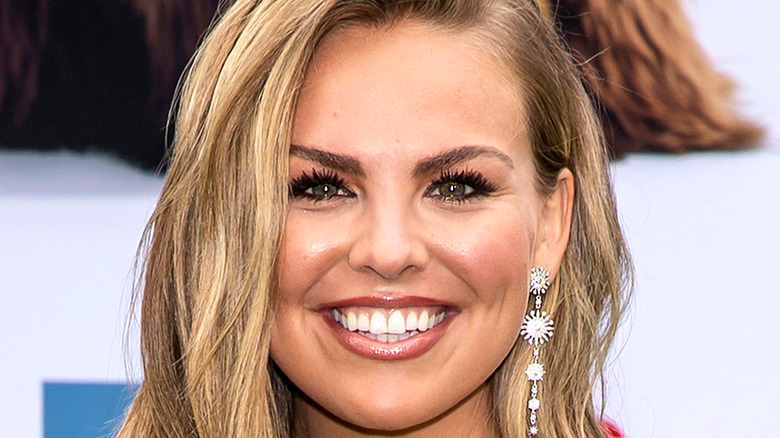 Ovidiu Hrubaru/Shutterstock
We may receive a commission on purchases made from links.
Hannah Brown is not holding back in her new tell-all book, "God Bless This Mess: Learning to Live and Love Through Life's Best (and Worst) Moments." The former "The Bachelorette" and winner of Season 28's "Dancing With the Stars" is talking about everything in the memoir, and reality fans are here for it. The Alabama native hopped onto the reality television scene in 2019 as a contestant on "The Bachelor," where a love match was not made for the former beauty queen (via Variety). However, she got another chance at love when she starred in Season 15 of "The Bachelorette," which unfortunately ended in complete disaster and heartbreak.
Although her book lays bare everything cameras couldn't capture, such as why winning "Dancing With the Stars" was soul-crushing and the bombshell news that she hooked up with former "Bachelorette" contestant Peter Weber, Brown also discusses her personal issues, including her battle with body issues and the murder of her aunt and cousins in 2001, per ET.
Brown also opens up about being a childhood cancer survivor. Keep reading to find out what she says about the life-changing experience.
Hannah Brown survived pancreatic cancer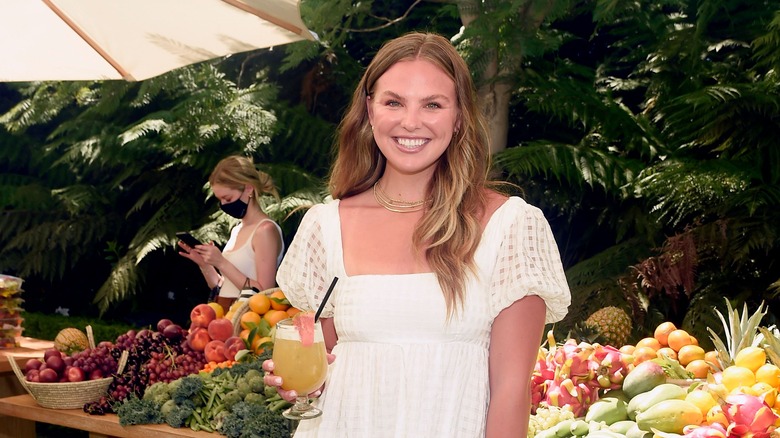 Stefanie Keenan/Getty Images
At age 11, Hannah Brown of "The Bachelorette" received an unexpected diagnosis after a trip to the doctor's office due to constant stomachaches. The "God Bless This Mess" author writes an MRI revealed a tumor on her pancreas that was biopsied and determined to be malignant (via People). Brown was ultimately diagnosed with pancreatic cancer and underwent surgery to remove the tumor.
A cancer diagnosis is always scary, but Brown found solace in knowing the disease had not spread beyond her pancreas. At that time, the fifth-grader was seemingly more concerned about potentially losing her hair and the side effects many people with cancer endure while undergoing chemotherapy. 
"There was a chance we'd have to go through radiation and chemotherapy, they said, depending on what the surgeon found once they got me into the operating room," she wrote. "But miraculously, I didn't need either one."
Thankfully Brown's brush with cancer had a happy ending — unlike her engagement to Jed Wyatt, who was actually in a relationship IRL before the show, according to Variety. However, she was required to visit the doctor's office more than other children her age.
"I had to go to checkups a few times a year or so after that, but nothing else ever turned up in my scans or in my bloodwork," she writes (via Page Six).
Brown, like many celebs who've battled and won their fight against cancer such as Blink-182's Mark Hoppus, and Christina Applegate, remains cancer-free.