Here's How Tall Snoop Dogg Really Is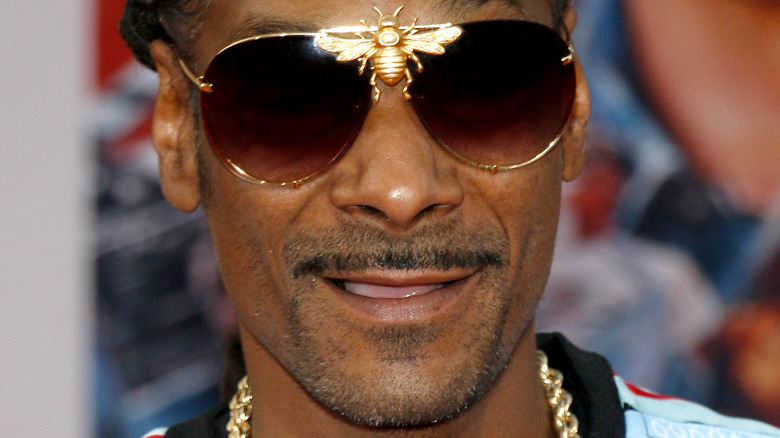 Tinseltown/Shutterstock
At 50, Snoop Dogg has had his fair share of the limelight — and not just for his music. For sure, the iconic rapper has had chart-topping songs and critically-acclaimed albums, but he has also had his fair share controversy. There have been felony charges placed against him in the past, and as recently as October 2021, he was being dragged to court for a copyright issue.
But even more than these, Snoop has always been that rapper with a big personality, a celebrity with cross-cultural appeal. He has been featured on movies and shows including Family Guy and Empire (via The Richest), had a reality TV show with his family, was the first musical artist to be inducted to WWE's Hall Of Fame. He's also friends with former soccer player, David Beckham and is cool with Prince William and Prince Harry, calling the royal pair his "boys," per The Mirror. He also has a fascinating friendship with Martha Stewart with whom he has co-created a cookbook. And all of these do not even scratch the surface as the rapper also is a producer and businessman.
It is safe to say that Snoop has lived up the celebrity life for decades and has won the hearts of many with his positive vibes. For a person with this larger-than-life personality, we wonder — how tall exactly is the Snoop Dogg?
Snoop Dogg is one of the tallest rappers alive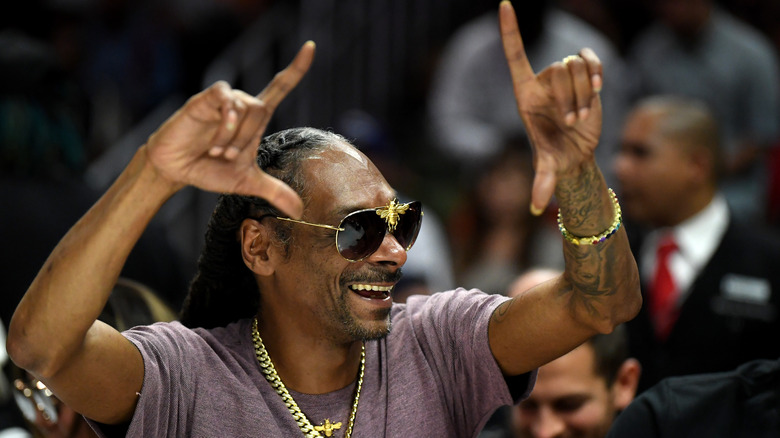 Harry How/Getty Images
Snoop Dogg's positive energy seems to be wrapped up in a big container, with the rapper standing at an impressive 6' 4", per Heightline. His height places him among some of the tallest rappers. Actually, he is 7th on a top 10 list of the tallest rappers compiled by Playback.FM. Hip Hop stars 2 Chainz and Waka Flocka Flame are two of the six artists taller than Snoop on the list which also includes G-Eazy, The Game, and Machine Gun Kelly, though the three are shorter than Snoop.
Snoop is tall amongst rappers, but his height may have counted against him if he had chosen a career in basketball where the average NBA players is about 6' 7", per The Hoops Geek. That has not stopped the Long Beach native from loving the sport and showing massive support though. He is a big, vocal supporter of the Los Angeles Lakers (via Republic World).
Just in 2020 after the Lakers won the championship, he got himself a huge arm tattoo to commemorate the victory and also included one in honor of late Lakers' legend, Kobe Bryant, who died in a tragic plane crash earlier that year (via SPORTbible).