What Went Wrong Between Tiffany Haddish And Common?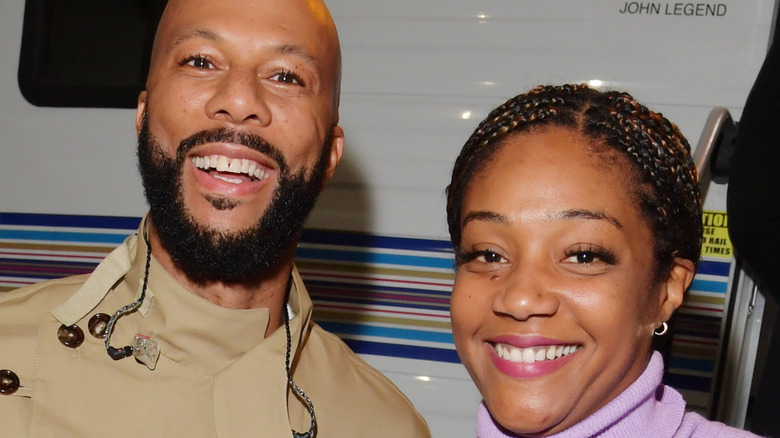 Lester Cohen/Getty Images
After a little over a year of dating, Tiffany Haddish and Common have officially called it quits, according to People. And fans are not ready to accept this news.
According to BET, the comedian and rapper moved out of the friend zone in 2020 after going on a virtual Bumble date. Before that time, "The Hate You Give" actor and "Girls Trip" actress were simply friends who built a connection while filming "The Kitchen." But the pair kept their relationship under wraps until late 2020 when Haddish revealed during a livestream with comedian Cedric the Entertainer that the two were quarantining together during the COVID-19 pandemic (via Refinery 29).
The news was well-received by fans who wanted Haddish, who divorced William Stewart in 2013, and Common, who previously dated Angela Rye, to find their ideal partner, per BuzzFeed.
So, just went wrong between Tiffany Haddish and Common? Continue reading to find out why the couple called it quits.
Tiffany Haddish and Common had strong relationship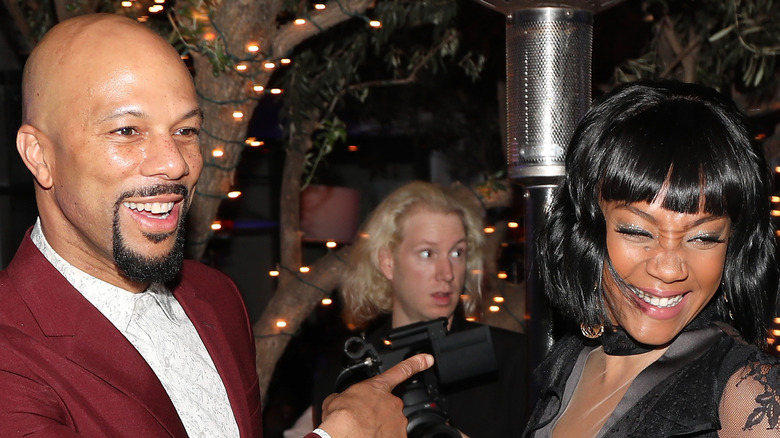 Jerritt Clark/Getty Images
Since announcing they were an item in 2020, everything seemed to be going smoothly for the couple, who talked openly about their love and respect for one another.
According to Atlanta Black Star, Tiffany Haddish gushed about Common's unwavering support and respect during a discussion with "Badass" alum Steve-O on his podcast "Steve-O's Wild Ride!" And the "Resurrection" rapper did not shy away from talking about his "queen" who helped him learn "to be in a relationship" and grow, per Today.
However, when pressed for a clearer picture of where their relationship was headed, Common never gave a straight answer. Instead, he told TooFab he preferred to "take it day by day" rather than layout plans for the future. "I just take it day by day. I stay in the present. It's all love, but I stay in the present," he told the outlet.
It's unclear whether or not "The Last Black Unicorn" author and stand-up comedian wanted the singer to propose, but it seems she did see herself eventually moving in with him. But, unlike some people who prefer an engagement ring, the actress set her sights on sharing property with Common, she explained on the "Smartless" podcast hosted by Will Arnett, Jason Bateman, and Sean Hayes (via Hip Hollywood). Never one to hold back, Haddish was very open about what she wanted and expected from her partner — a deed to some land. 
Their long-distance relationship may be the reason for the breakup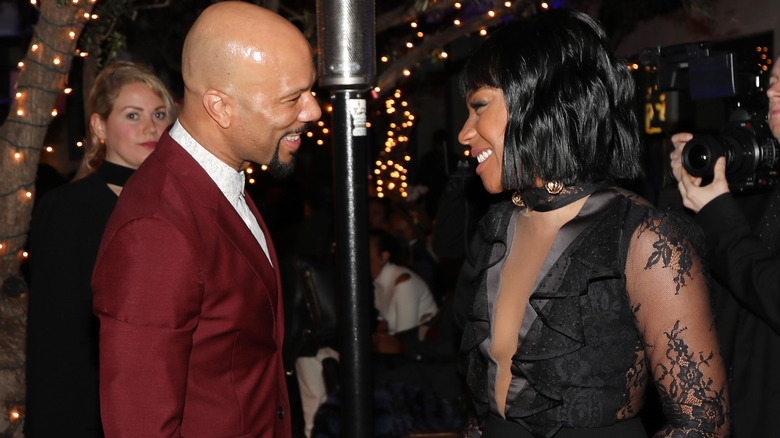 Jerritt Clark/Getty Images
It's hard to accept that Tiffany Haddish and Common are no longer an item, because we love them together! Even their arguments were reportedly fun and humorous, according to ET. "We don't really argue. When we argue, it's kind of hilarious, I think. Like we laugh a lot," Haddish told the outlet.
So, what the heck happened to cause these two to part ways? According to People, a source blames their busy schedules and living on two different homes as the reason for the breakup. "They are never in the same city together, and both of them are just too busy for a serious relationship," the source told the outlet.
Anytime a couple cites busy-ness as the reason for a relationship's failure, outsiders question the real reason behind the breakup. Was there a huge fight? Did someone cheat? What happened?
But long-distance relationships are complicated, and not every personality is made to deal with a bicoastal living. In this case, Haddish is staying in Atlanta to film the Disney film "Haunted Mansion" with co-stars Owen Wilson and LaKeith Stanfield, and Common is filming a TV show in the United Kingdom (via E!). They aren't even in the same time zones!
The good news is the couple appears to have split on good terms, which means there is always a chance they can reignite that old spark.