The New Bachelor Trailer Has The Internet Buzzing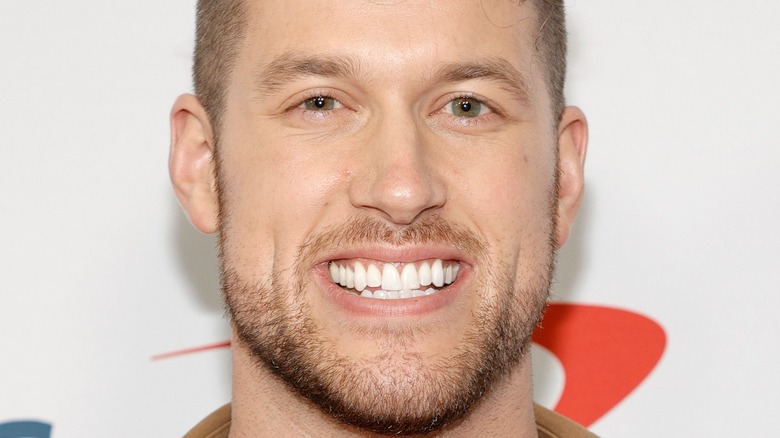 Amy Sussman/Getty Images
To be a member of Bachelor Nation is to consistently be floored by how each season manages to up the ante on the drama. Ex-host Chris Harrison coined the infamous quote "most dramatic season yet," and while he tended to use it almost every season, arguably he hasn't been wrong. Another pro to being a huge fan of the Bachelor franchise is the constant revolving doors of season to season. Before Season 18 of "The Bachelorette" even aired, rumors began swirling about Clayton Echard becoming the next Bachelor (via Us Weekly). ABC officially confirmed Echard's position with an explosive teaser trailer that left fans desperately needing the next installment ASAP (via YouTube).
With 25 Seasons, somehow "The Bachelor" still manages to always shock and satiate every fans craving for insane drama. And judging by the newly released official trailer, it looks like Season 26 won't be an exception to that rule...
Clayton Echard gets intimate with two ladies and falls in love with three
As he made his tearful departure in the always-on-queue limo, Clayton Echard shared with world, "I just want to find love so badly and have a family. And start that chapter in my life. I want it more than anything else. I'll do whatever it takes to get that. Whatever it takes" (via People). Well, it looks like what it takes is getting a whole lot of action, as is always the case with "The Bachelor". 
ABC shared a new wild trailer at the end of "The Bachelorette" Men Tell All episode that gave fans an eye and earful (via YouTube). Turns out the seemingly innocent, shy Orthopedic Sales Rep is wasting no time on his season. The "Midwest boy from Missouri that just wants to find love," finds countless smooches throughout the trailer, and seems to go even further with a couple. The trailer shows Echard confronting the ladies and confessing, "I was intimate with both of you." In true "Bachelor" fashion the trailer ends in a montage of tears from both the ladies and Echard himself. 
Things aren't strictly physical for the new Bachelor, as fans also watched him confess his love for three separate women. "The Bachelor" is somewhat infamous for the gentlemen getting carried away and spreading themselves a little too thin. Well, he certainly wasn't messing around when he said he was ready for love — perhaps a bit too ready...