The Truth About Devin Nunes' Relationship With Donald Trump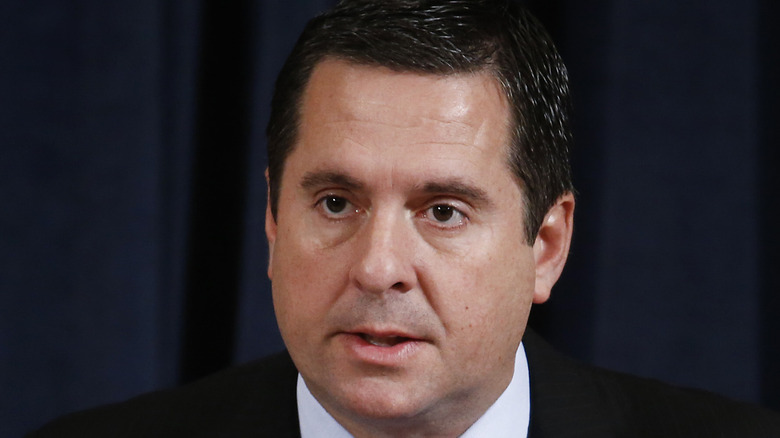 Pool/Getty Images
On Monday, it was announced that Republican Representative Devin Nunes will be resigning from Congress in order to become the CEO of former President Donald Trump's latest business venture, Trump Media & Technology Group, according to CNBC. "The time has come to reopen the Internet and allow for the free flow of ideas and expression without censorship," Nunes said in a press release, per Politico. "The United States of America made the dream of the Internet a reality and it will be an American company that restores the dream."
Social media platform Truth Social is one of Trump Media & Technology Group's first projects. Trump is the chair of the company and claims that the "group's mission is to create a rival to the liberal media consortium," per CNBC. Just hours before it was announced that Nunes would be taking on a leadership position at Trump's company, it was revealed that the special purpose acquisition company set to merge with Trump's company, called Digital World Acquisition Corp., is being investigated by the United States Securities and Exchange Commission, according to CNBC.
The fact that Trump tapped Nunes to lead the company points to the fact that the pair have been supporting one another for years. "I'm humbled and honored President Trump has asked me to lead the mission and the world class team that will deliver on this promise," Nunes continued in the press release, per CNBC.
Nunes has been a staunch supporter of Trump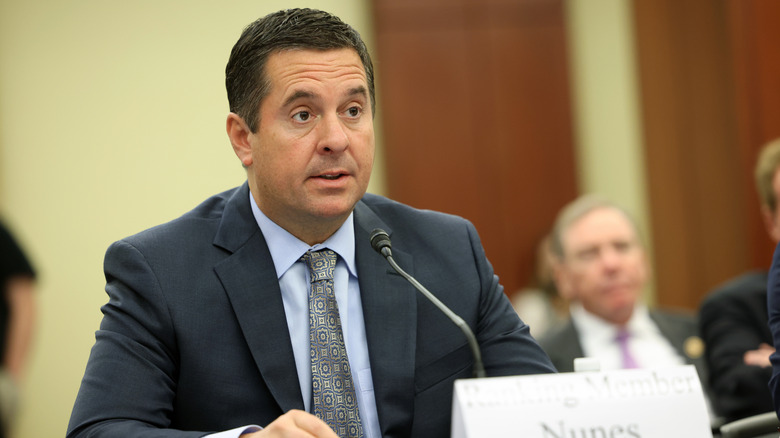 Kevin Dietsch/Getty Images
Devin Nunes was elected to represent California's 22nd congressional district, which is located in the San Joaquin Valley, back in 2003, according to Nunes' website. From 2015 to 2019, while the Republicans controlled the House of Representatives, Nunes led the House Intelligence Committee. Prior to serving in the House of Representatives, Nunes was a dairy farmer. While he might have headed a few committees while in the House of Representatives, many have taken note of the fact that Nunes does not have any experience in the tech industry, according to MSNBC.
Nunes voiced his support of former President Donald Trump during the investigation into the investigation into Russia's interference in the 2016 election and two impeachments, per CNBC. In fact, only two days before the January 6 riots at the Capitol, Trump rewarded Nunes for his loyalty by presenting him with a Presidential Medal of Freedom because he had "the fortitude to take on the media, the FBI, the Intelligence Community, the Democrat Party, foreign spies, and the full power of the Deep State. Devin paid a price for his courage. The media smeared him and liberal activists opened a frivolous and unjustified ethics investigation, dragging his name through the mud for eight long months," according to the White House, per NPR.
According to CNBC, Nunes will be taking on his new role of CEO of Trump Media & Technology Group in January.