The Stranger Things Star Who Once Appeared On Chicago Fire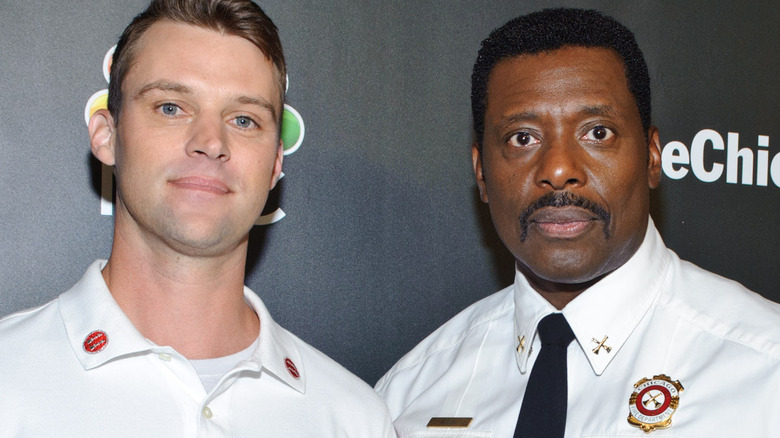 Timothy Hiatt/Getty Images
NBC's "One Chicago" franchise follows the life and drama of Chicago firefighters, hospital workers, lawyers and police officers. The series, which each take place in one intersecting universe, include "Chicago Med," "Chicago P.D.," "Chicago Justice," and "Chicago Fire" (via Cine Dope).
While "Chicago Justice" was canceled in 2017 after just one season (via IMDb), the rest of these Midwest-based procedurals are going strong thanks to their drama-packed storylines and star-studded casts. And in a post-Covid world, the actors don't take the responsibility of playing first responders lightly. In a 2021 interview with US Magazine, "Chicago Fire" star Kara Killmer stated, "The challenge always is that we reflect and we edify the self-sacrifice and the hard work that everyone who put themselves in the frontline are doing ... It takes such a special person and such a heart of service to choose to keep going out there every day, and putting your life on your line or taking those risks."
In addition to showcasing the selfless qualities of frontline workers,"One Chicago" is following in the footsteps of fellow Dick Wolf produced franchise "Law and Order" by launching careers. Before he stole our hearts with his floppy hair as Steve "jock with a heart of gold" Harrington, "Stranger Things" star Joe Keery first made his primetime television debut on "Chicago Fire" (via IMDb). 
Joe Keery made his television debut on Chicago Fire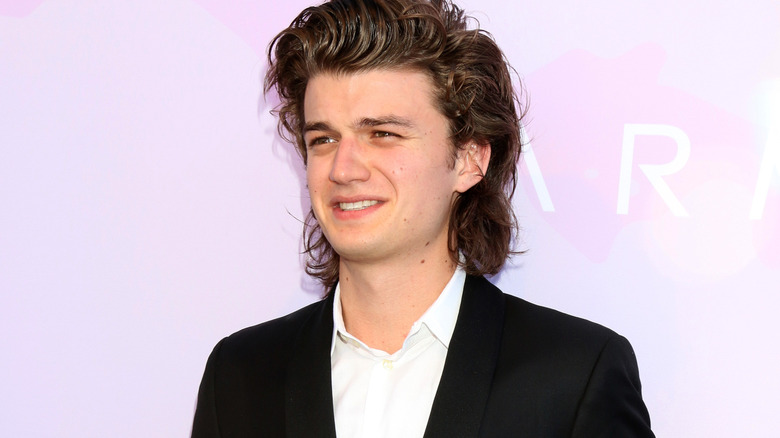 Kathy Hutchins/Shutterstock
Before he took on the role of Steve Harrington in Netflix's "Stranger Things", Joe Keery first appeared on the Dick Wolf produced procedural "Chicago Fire." In Season 3, Episodes 16 and 17, Keery guest starred as Emmett, the alleged biological son of firefighter Randy "Mouch" McHolland (via Outsider). 
In the episodes, after learning his identity as a sperm donor has been revealed, Mouch receives a voicemail from Emmett claiming to be his biological son and asking to meet. Instead of meeting up, Mouch deletes the voicemail, resulting in Emmett tracking him down. In a plot twist, we learn Emmett isn't Mouch's son, but the half-brother of Mouch's actual biological daughter Lizzie. After some convincing, Mouch eventually agrees to reunite his daughter.
The dramatic role is a hard left turn from the comedic relief audiences have come to expect from Keery, but it shows the actor's ability to flawlessly navigate emotional storylines and create lasting character impact. After "Stranger Things" one year-hiatus, the sci-fi horror series will be returning with a fourth season, set to air sometime 2022 (via Harper's Bazaar). 
We look forward to seeing Keery's acting chops (and iconic hair) back on our television screens!