Why Chicago PD Fans Are Worried About Jason Beghe's Future On The Show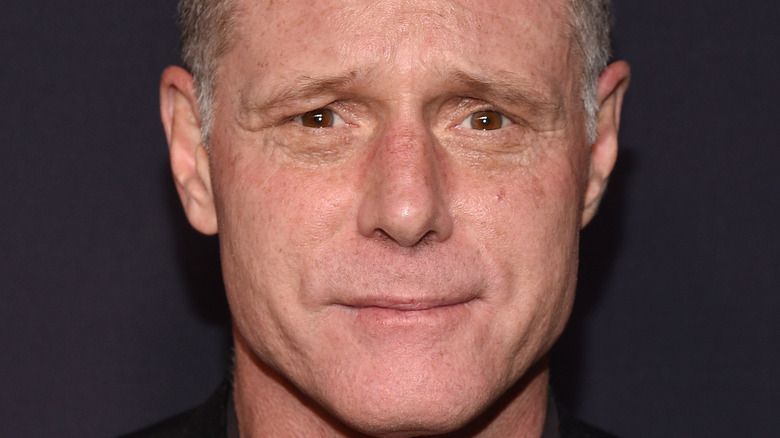 Bryan Bedder/Getty Images
Although he's enjoyed a prolific career, on the big and small screen alike (per IMDb), playing Hank Voight on "Chicago P.D." is arguably Jason Beghe's biggest and most attention-grabbing role thus far. Voight is a mess of contradictions, which is what appeals to the man playing him (via the Pittsburgh Post-Gazette). The show entered its ninth season in September 2021, and fans were immediately entranced by the exploits of their favorite law enforcement agents. Behind the scenes, the various actors are just as excited about their characters' journeys. As Beghe noted, similar to Voight himself, being consistently challenged by his work is what keeps things interesting.
In fact, the actor admitted to TV Meg, "If I did [get bored], I would probably either quit or get fired." Thankfully, Voight, who started out on "Chicago Fire" as a bonafide villain, continues "growing and changing all the time." Beghe even considers both of them to be works "in progress," rather than fully-formed human beings. He opined, "My relationship with Voight is like a relationship. I learned from him; he learned from me." However, long-time fans of the hit police procedural are starting to worry about whether Voight is long for this world. Even though Beghe confirmed it'd take a lot for him to leave, is there reason to believe he could be saying goodbye to "Chicago P.D."?
Hank Voight's nemesis cornered him during Season 9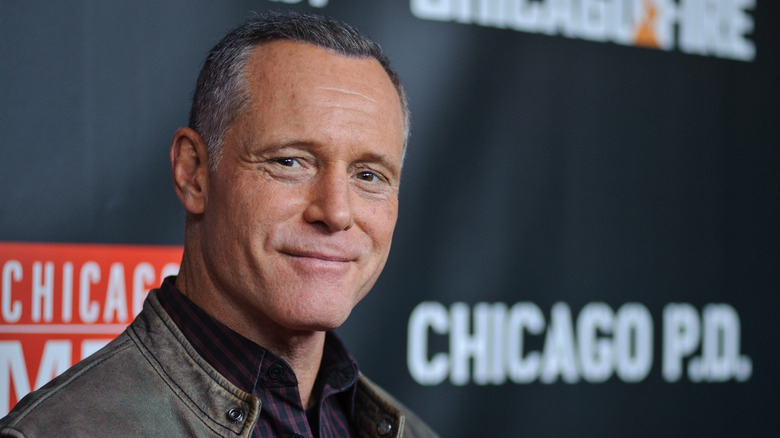 Timothy Hiatt/Getty Images
As Cheat Sheet notes, Season 8 of "Chicago P.D." culminated with Roy kidnapping and shooting Kim Burgess. Upton subsequently killed Roy, as witnessed by Voight. After hiding the body, Voight continued on as normal, but Season 9 kicked off with Upton ravaged by guilt and, after North discovered Roy's body, he told Halstead to either help bring down Voight once and for all, or rot in jail with him and Upton. Understandably, this has left fans worried for Voight's future. However, the slippery cop is well-known for getting out of numerous seemingly impossible situations, and it's highly unlikely someone like North is going to be the one to stop him.
At the same time, Halstead could be forgiven for turning on Voight, which means a lengthy absence from "Chicago P.D." for Voight and, by extension, Jason Beghe. Considering the actor remains committed to the show as long as it keeps challenging him as a performer, he probably won't bow out so easily, even for a short while, particularly since he's been on "Chicago P.D." since the very beginning. One Chicago Center also argued it would be short-sighted of NBC to gamble on a new protagonist, given there have been so many departures across the "One Chicago" franchise thus far — much to fans' chagrin.
Besides, the ongoing battle between Voight and Halstead is one of the biggest pulls of the show, so fans can relax about losing either of these guys any time soon.