How Michael Phelps Compares Himself To Meghan And Harry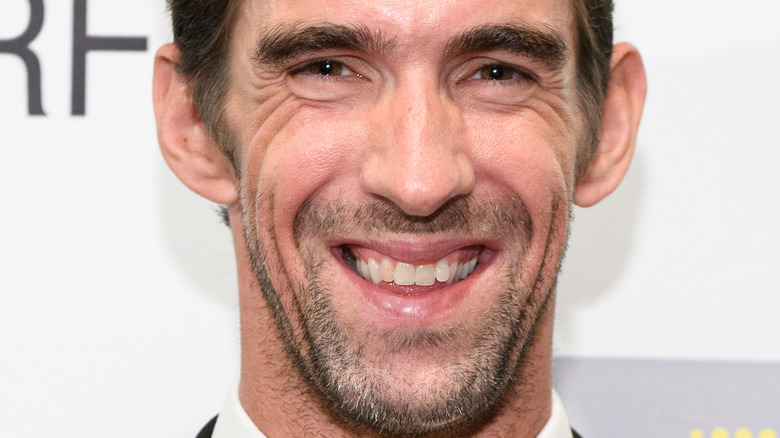 Noam Galai/Getty Images
Olympian Michael Phelps has spoken candidly about the pressure he felt to succeed in his sport and how it led him to contemplate taking his own life (via Everyday Health). Likewise, Meghan Markle got real about her struggles as a member of the royal family, telling Oprah Winfrey she considered suicide.
Now, the decorated swimmer is remarking about how he sees his life being similar to Markle and Prince Harry in a new interview with PARK magazine during a Hope for Depression Research Foundation event (via Daily Mail). "I thought that I was a swimmer and not a person, my whole career," Phelps said. "I would look in the mirror and saw someone with a cap and a pair of goggles on and not a human being so it took me a while to understand that and once I did, I was able to live free-er and healthier, so I think being comfortable with who you are and being your authentic self is something we should all strive for."
It's easy to see how people don't look at Olympic athletes like humans, but rather just machines expected to perform. This issue was brought into sharp focus recently when gymnast Simone Biles decided not to compete at the Tokyo Olympics, creating a tidal wave of backlash, even as she focused on her own mental health.
If you or anyone you know is having suicidal thoughts, please call the National Suicide Prevention Lifeline​ at​ 1-800-273-TALK (8255)​.
Olympians and royals alike tout the importance of therapy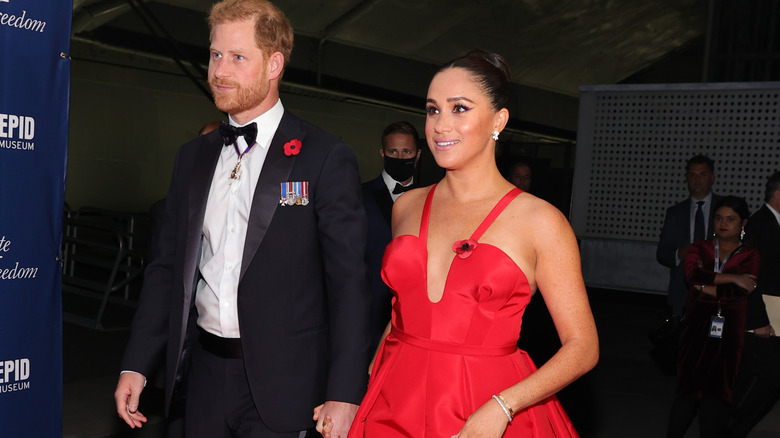 Theo Wargo/Getty Images
During his new interview, Phelps notably spoke about mental health as it pertained to Princess Diana (via Daily Mail). "Even though we both (Princess Diana ) and I could be struggling from anxiety and depression, or suicide and all these different things, mental health with every single person looks completely different and the one thing I think that we can look at and we've learned," he said.
Phelps added, "I hope from everything and everyone that we've lost, including Princess Diana, hopefully we can learn the importance of opening up and talking about things. I think for so long, people look at when you become vulnerable as a sign of weakness, and I think that is one thing that we need to change."
Markle won praise for opening up about her mental health and it's important to point out that Prince Harry has recently shared his struggle with mental health (via Forbes). He admitted he was "very close to total breakdown on numerous occasions when all sorts of grief and lies and misconceptions are coming to you from every angle." Harry also said he has sought professional help to deal with his emotions, with Phelps likewise sharing previously, "You don't go through a depression spell one day and have it go away. Therapy helps me sharpen my tools to be prepared for whatever comes my way" (via WebMD). Markle ia a fan of therapy as well (via Hello!).
Meanwhile, Phelps also pointed out that like him, the royals seemed to be living "authentic" lives since leaving England.