What Was Rachel Uchitel's Big Break?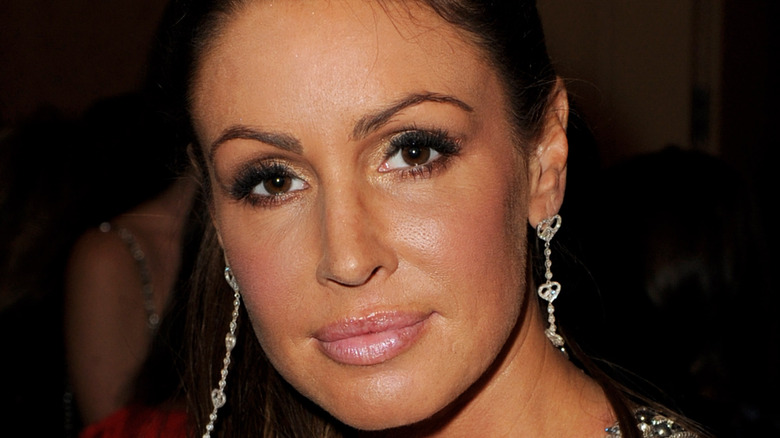 Kevin Winter/Getty Images
Rachel Uchitel is known first and foremost, sadly, as the most high-profile of Tiger Woods's many mistresses. Although the pro-golfer cheated with multiple women, Uchitel received significantly more backlash than anybody else — particularly when it came out that she'd been paid to keep quiet for several years. In a 2021 interview with the Los Angeles Times, Uchitel explained her reasoning for taking part in the tell-all documentary "Tiger," telling the publication, "I wanted to tell my story in one place, at one time, and be, like: 'Listen: This is what happened. I'm not an awful person.'"
The former nightclub manager took particular issue with how the tabloids treated her, both during and after the scandal. "The media was really awful to me. They blamed me for something that happened between two people. One guy got to be a f— hero, while the whole world made a mockery of me," she argued. Although Uchitel is trying to rewrite the narrative, it's worth noting she didn't initially find fame as the mistress of one of the most famous philanderers in the world. Rather, Uchitel first came to national prominence as the face of unspeakable tragedy. 
Tragedy brought Rachel Uchitel national attention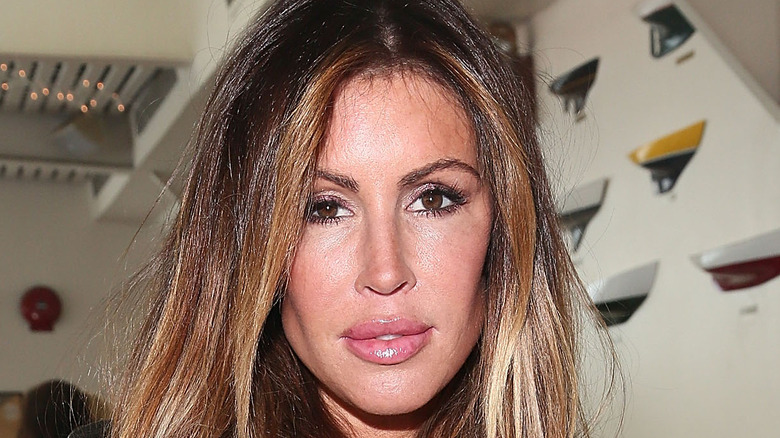 Astrid Stawiarz/Getty Images
As the Los Angeles Times notes, Rachel Uchitel studied psychology at university in New Hampshire, landing a job with Bloomberg News soon after graduation. She was on shift when the 9/11 terrorist attacks happened and, in fact, Uchitel's fiancé, Andy O'Grady, was working in one of the towers at the time. She made up flyers in an attempt to find him and a photograph of a distressed-looking Uchitel was published on the front page of the New York Post. The shot went viral, per TV Overmind, giving Uchitel her first taste of nationwide fame. According to the Los Angeles Times, Uchitel found it too painful to continue working in media after the tragedy, hence why she pivoted to nightclubs and how she eventually crossed paths with Tiger Woods. 
However, O'Grady's father, James, told the New York Post in 2009 he hadn't seen Uchitel in years. James admitted, "She's not the person she appears to be now. She wasn't trying to be in the papers [back then]. Maybe 9/11 had an impact on her and this is how she's dealing with that." In 2018, Uchitel confirmed to Us Weekly that she commemorates her late fiancé's life every September.That photo of me was taken because I had gone out to a bunch of hospitals to see if his name was on a list. It was the only way to find out if he was alive."