Types Of Makeup You Should Just Buy At The Drugstore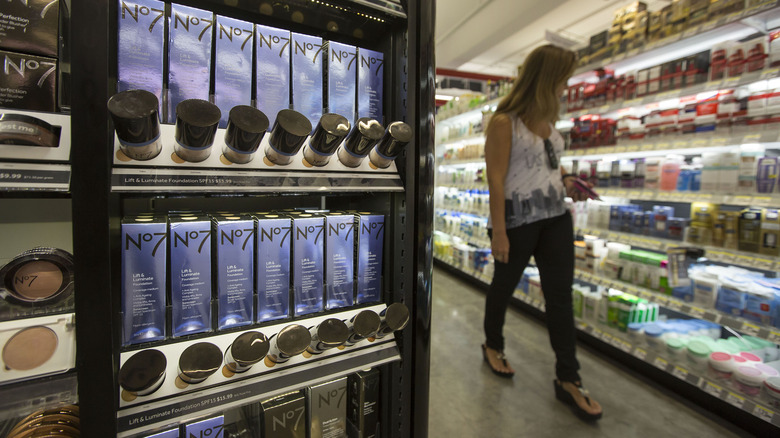 Bloomberg/Getty Images
Should I splurge, or should I save? It's the ultimate debate many people go through when makeup shopping. On the one hand, some feel that investing in high-end makeup may guarantee good makeup days. But on the other hand, some argue that there are equally high-performing drugstore brands. Gabriel Almodovar, a makeup artist who works for Maybelline, told Better Homes and Gardens, "There's not a huge difference between drugstore and prestige these days. Oftentimes, technology from prestige products makes its way down to the mass market level, so the ingredients are very similar."
That's because several large cosmetic companies own both drugstore and high-end labels. For example, L'Oreal also owns Lancome, Urban Decay, and Maybelline (per Insider). That means that the formulas are often similar and could be made in the same labs. Drugstore formulas have also improved drastically over the years as the beauty market has become increasingly competitive. In fact, Almodovar told Better Homes and Gardens that he mainly stocks drugstore eyeliner pencils in his professional kit. Of course, there are certain types of makeup where there is still a discernible difference between the high-end and drugstore versions. If you want to read about the kinds of drugstore makeup that are just as good as the high-end version, keep scrolling to find out.
Eye makeup you should buy at the drugstore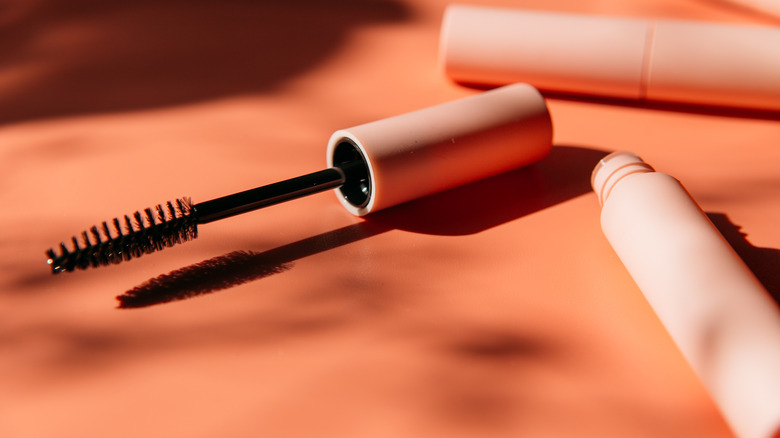 Alena Sadreeva/Shutterstock
Out of all the makeup products, mascara is one you should buy at the drugstore, as per Better Homes and Gardens. Because mascara is especially susceptible to bacterial growth, you are advised to throw it out every three to six months. In addition, several drugstore mascaras work just as well, if not better, than their higher-end counterparts. The Essence Lash Princess Mascara line is only $5 each, and PopSugar claims their "False Lash Effect" mascara will have people wondering if you're wearing fake lashes. If you want the look of a lash perm, then Yahoo Life recommends L'Oreal Paris Bambi Eye Mascara.
There are also several great drugstore eyeliners. Beauty News on YouTube recommends the Maybelline Tattoo Studio Eyeliner and Rimmel Scandaleyes Waterproof Gel Pencil. If you want a liquid eyeliner with the ultimate fine tip for extra sharp lines, Elite Daily recommends Maybelline EyeStudio Hyper Easy Liquid Eyeliner and CoverGirl Get In Line Liquid Eyeliner. Surprisingly, drugstore eyebrow products have come a long way as well. Arches and Halos Micro Defining Brow Pencil will give you fine, hair-like strokes to naturally fill your brows (via E! Online). For a microblade effect, Milani Weekend Brow Pen will provide a defined look that looks like natural eyebrow hairs (via Allure). According to Good Housekeeping, the $4 ELF Wow Brow Gel is a tinted brow gel with fibers that will make even the sparsest eyebrows look full and voluminous.
Other products that will give a luxurious look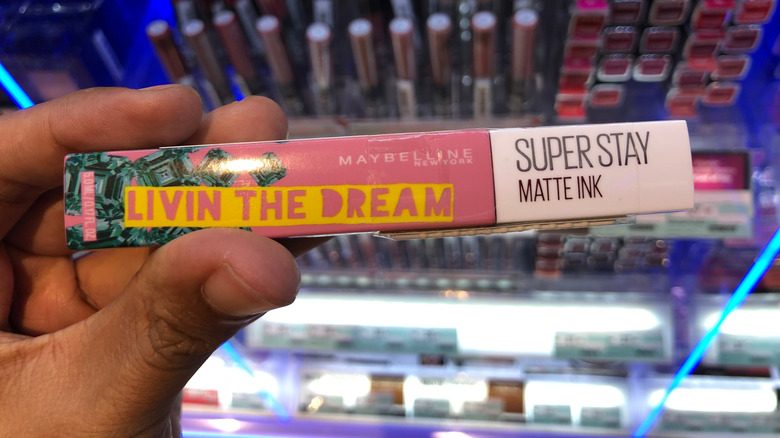 ByRazifNasir/Shutterstock