A Look At Rose Hanbury's Stunning Home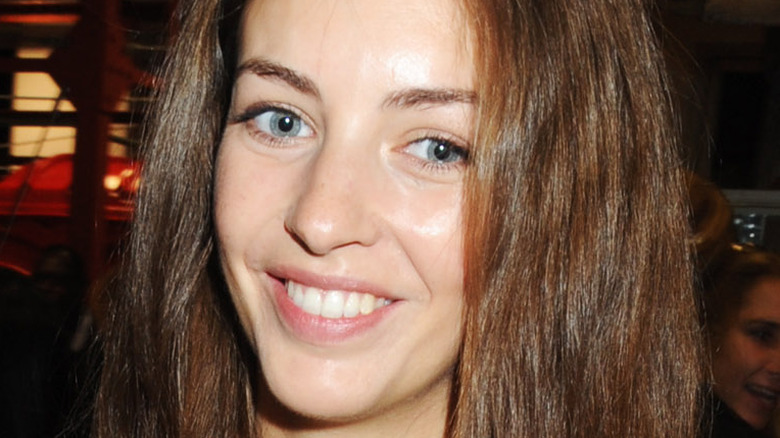 Dave M. Benett/Getty Images
One of the most-discussed royals in recent years doesn't happen to have any direct relation to Queen Elizabeth II. Instead, Rose Hanbury is rumored to have had an affair with Prince William, though he, Hanbury, and Kate Middleton have all denied the rumors. 
Still, Hanbury appears to have been cut from Middleton's circle of friends. The two are never seen together anymore, and this separation doesn't seem to only be because of COVID-19 pandemic protocols (via Town & Country).
Before she was a royal, Hanbury — who has held the title Marchioness of Cholmondeley since her 2009 marriage to Marquess of Cholmondeley David George Philip Cholmondeley — was a model. And, though rumors have swirled about a potential affair between her and the Duke of Cambridge more than once, she maintains that it never happened (via The Sun). 
In fact, Hanbury lives relatively close to William and Middleton in Houghton Hall, the expansive property that not only includes a mansion but also several beautiful gardens, and her children are reportedly playmates with Prince George.
Here's everything you need to know about the breathtaking Houghton Hall.
Rose Hanbury's home is the dreamy Houghton Hall
Houghton Hall was built in the 1720s, per the estate's website. It was commissioned for Great Britain's first prime minister, Sir Robert Walpole, so Hanbury lives in a home full of history. The property has only grown more expansive with time, too. 
Per SheKnows, the property's gardens are well-maintained, with shrubbery trimmed into unique shapes and flowers blooming in myriad colors.
Like other royal estates, Houghton Hall has an Instagram account, sharing highlights of the property. The grounds feature several sculptures, statues, and fountains, and there's a secluded pool area tucked away in the back of the estate.
There are ornate sculptures inside, too, which are big enough to take up an entire room. Houghton Hall is also full of massive dining rooms and kitchens lined with shiny cookware — ready to entertain to the nines, per SheKnows. Then there's the Stone Hall, where everything from the busts to the fireplace to the walls appears to be made out of stone. 
Whether or not the cheating allegations against Rose Hanbury are true, at least she gets to rest her head in such a stunning home at night.