Gibbs' Most Shocking Moments On NCIS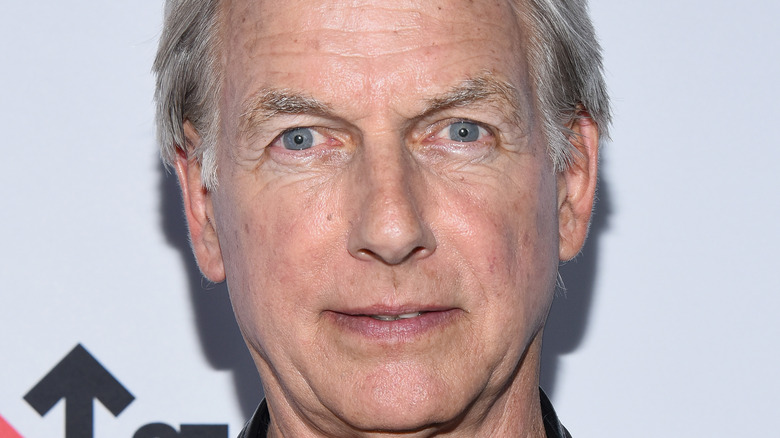 Araya Doheny/Getty Images
"NCIS" has been a mainstay on CBS since 2003, and the police procedural show is modeled after a real organization. According to the U.S. Navy website, "the Naval Criminal Investigative Service is the civilian federal law enforcement agency uniquely responsible for investigating felony crime, preventing terrorism and protecting secrets for the Navy and Marine Corps." And on TV, the NCIS team is led by former Marine Leroy Jethro Gibbs. While over the years, there have been change-ups to the cast, Gibbs, played by Mark Harmon, has stuck around.
That is until Season 19. Harmon has stepped back from being on-screen as much for much of the current season of "NCIS," but he's still very much involved as an executive producer of the show. "Our north star has always been staying true to our characters, and that truth has always guided the stories we tell and where those characters go," showrunner and executive producer Steve Binder told US Weekly. "So regarding the future of Gibbs, as long-time fans of the show may have noticed over the years ... never count Leroy Jethro Gibbs out."
There may not be a lot of new Gibbs episodes to watch (yet), but there sure are a lot of moments where Gibbs changed the game on the show. Here are the taciturn investigator's most shocking moments. *Spoilers ahead!
Jethro Gibbs' past actions shocked the NCIS team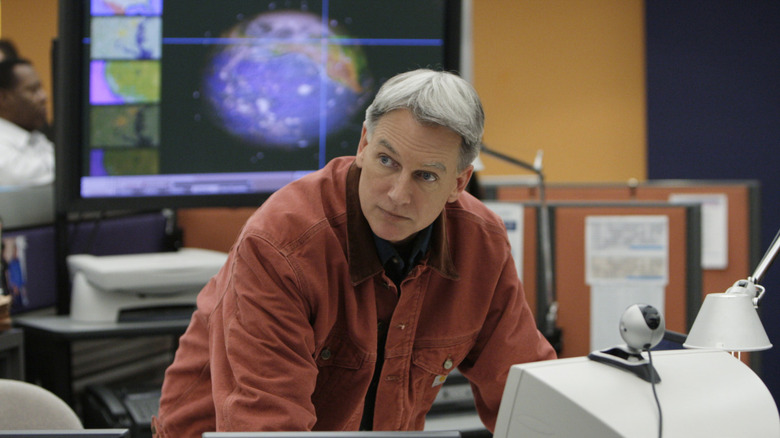 Cliff Lipson/CBS
Gibbs can figure out the most complicated cases, so when he suffered a head injury in Season 3, Episode 23 and couldn't recognize his old friend, chief medical examiner Dr. Donald "Ducky" Mallard, it was a surprise (per IMDb). That's also the episode when the audience finds out that Gibbs kills Pedro Hernandez — the man who killed his wife and daughter (via TV Insider).
Then in the next episode, the team also gets a surprise when they learn that Gibbs previously had a wife and a daughter who were killed. The whole episode ended with Gibbs getting his memory back but then quitting NCIS (via IMDb).
NCIS forensic scientist Abby Sciuto, played by Pauley Perrette, gets tasked to investigate a cold case in Mexico, and she discovers that she's investigating the murder of Pedro Hernandez. Being Abby, she's of course able to follow the evidence, and she discovers that Gibbs killed Hernandez (via NCIS Fandom). Abby's report on Gibbs ends up being buried by NCIS director Leon Vance, and Gibbs's secret stays compartmentalized (per IMDb).
Gibbs being vulnerable doesn't happen often on NCIS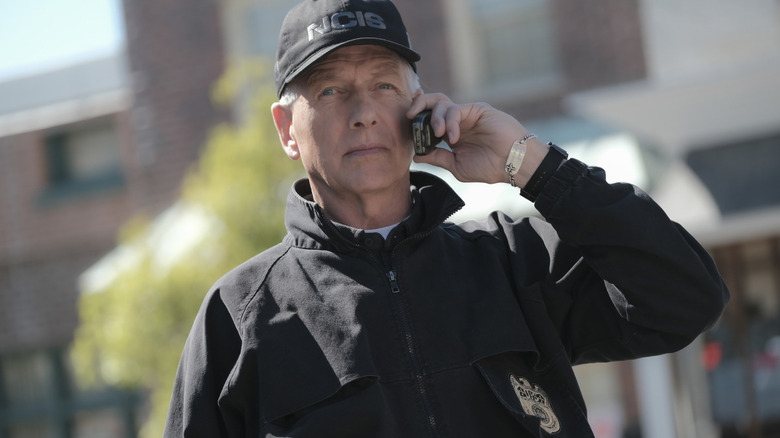 Monty Brinton/CBS
The audience learned that Gibbs killed Hernandez in Season 3, but, other than Sciuto, it was a secret to much of his NCIS team over the years. But in Season 16, Episode 22, Gibbs is on trial under shady Judge Deakin, and Gibbs finally confesses to his team "I killed the man who killed my family" (via TV Insider).
Not all the unexpected Gibbs moments had to do with his first wife and daughter. At the end of Season 12, Gibbs goes to Afghanistan to join NCIS team member Tony, played by Michael Weatherly, and CIA agent Joanna, played by Mimi Rogers, to find a terrorist group. While there, he makes friends with a kid named Luke; however, it was a misplaced friendship. Luke shoots Gibbs at the end of the episode, and Gibbs is left fighting for his life (per The Hollywood Reporter).
Gibbs is famously tight-lipped about his own past, but in a Season 17 episode about Pearl Harbor, with Christopher Lloyd guest-starring, viewers got to see Gibbs open up to long-time team member Tim McGee, played by Sean Murray, about his time in Kuwait. "It took something from me," Gibbs says. "It's what war does" (via Entertainment Weekly). For a character who's usually all business, any emotional moments are a surprise.