Law & Order Episodes That Are Based On True Stories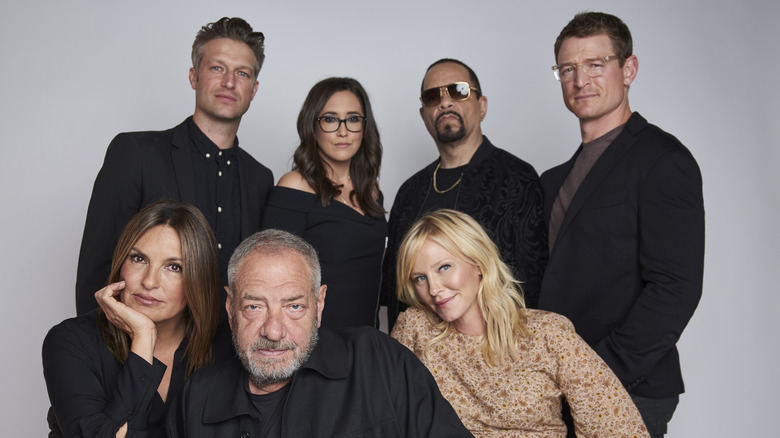 Matt Doyle/Getty Images
It feels as if "Law & Order" and its multiple spin-offs are there for us whenever we need them. The reruns can be found on the USA channel and streaming networks Hulu and Netflix (via Refinery 29) and are as comforting as a warm bowl of soup on a chilly winter's day. We're quite sure it's the formula each episode is based on that keeps us coming back for more. As Catherine Kohler Riessman explained in her article "Narrative Analysis," the series' narrative includes "abstract, orientation, complicating action, evaluation, resolution, and a coda" (cited by Jelena Karanovic at karanovic). All fancy words for "supremely addictive."
It could be the episodes' systematic formula. Or perhaps our ability to binge watch our favorite "Law & Order" series again and again could have more to do with the amazing plot lines. No doubt the creator and executive producer, Dick Wolf, knows how to keep his viewers pinned to their couches. But after doing this for 32 years, we have to wonder how he and the writers are able to keep coming up with addictive stories.
Reality is the source of inspiration for many of the episodes
It turns out that reality is the source of inspiration for many of the episodes. In one series spin-off, "Law & Order: True Crime," we follow the Menendez murders, which really happened in 1989. We're not going to reveal the outcome. But we can say the 2017 mini-series follows two brothers who were accused of killing their parents in the summer of 1989 and the peculiar courtroom battle attesting their innocence (via Refinery 29).
In a jaw-dropping episode of "Law & Order: SVU," detectives Olivia Benson and Elliot Stabler investigate a high school pregnancy pact which involved one of the girls conceiving with a homeless man. This storyline was taken straight from the 2004 headlines when 18 girls from Gloucester High School in Massachusetts made a pregnancy pact and promised to help raise each other's babies (via Screen Rant).
Some sensational storylines are grounded in fact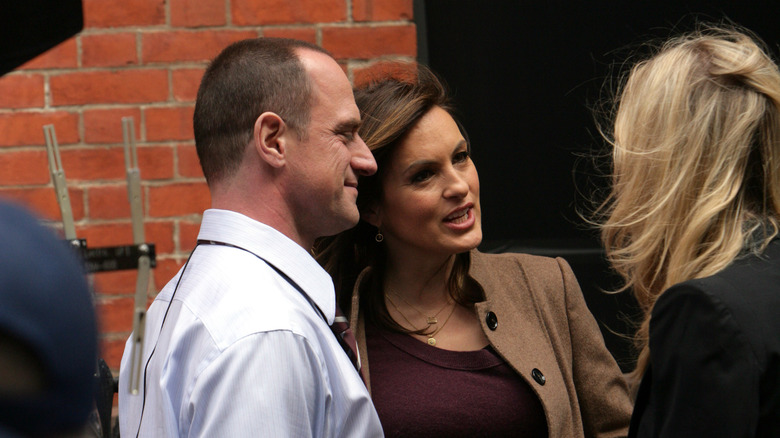 Northfoto/Shutterstock
One real-life inspired "SVU" episode we can't seem to forget is titled "Head," part of the long-running series' fifth season. A school boy is caught being sexually assaulted by the school's principal. The detectives only later discover the two were in a "relationship" after the principal admitted to a brain tumor causing his pedophilia. This episode combined two real-life cases. One involved a man who claimed he engaged in pedophilia because of a brain tumor. In another real-life case, a teacher was convicted of having a relationship with her sixth-grade student (via Refinery 29).
Other "Law & Order" episodes have been based on the Elizabeth Smart kidnapping case (via Biography), Canada's "Barbie and Ken Killers," and numerous others. These storylines are sensational, even unbelievable at times. Wolf and the show's writers are often pulling their plotlines from real life, all a part of the formula that makes each version of "Law & Order" such compelling viewing for so many people.