The Truth About ColourPop's New Blush Formula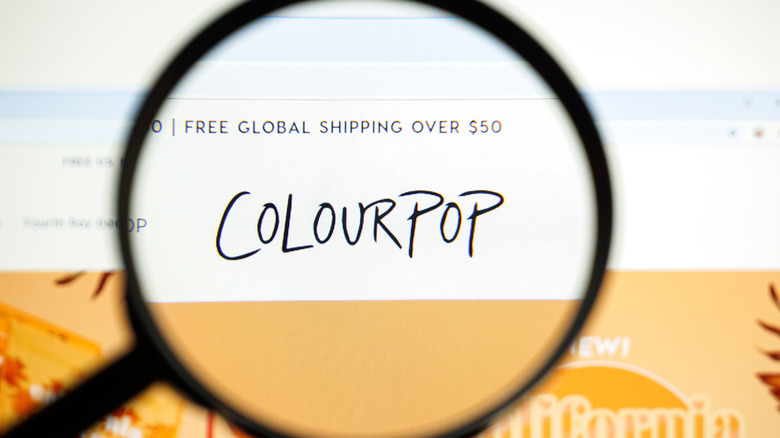 OleksandrShnuryk/Shutterstock
We are living in the era of the no-makeup-makeup. It's all about using minimal products in light layers to lightly enhance your features and add a ton of glow. From glass skin to faux freckles, almost every major beauty trend is designed to help you make your makeup look essentially non-existent. Fresh and dewy is in, caked and matte is out, and no one is complaining. 
Every step to the process is imperative. Stick to the cream products, use lightweight formulas, and by all means pack on the highlight and basically any product with the word "dewy" in its name (via Byrdie). Of course, one of the vital steps of looking fresh-faced and natural is adding as much color back into your cheeks as possible. Enter, blush. Blush is definitely having a huge moment these days, there really seems to be no such thing as too much blush. And when it comes to achieving the perfectly dewy and flushed cheeks, this ColourPop product could become your new best friend.
ColourPop's Cheek Dew combines skincare with makeup
In the world of dewy blushes, Glossier's Cloud Paint has reigned supreme for years (via Glamour). While Glossier had a monopoly on the category for years, ColourPop Cosmetics have come out with their very own dupe that works the same way while adding some extra dew. ColourPop's Cheek Dew Serum Blushes offer a unique take on combining skincare with makeup with these blushes containing hyaluronic acid, vitamin C, and vitamin E (via ColourPop).
What makes ColourPop's Cheek Dew blushes stand out from other liquid blushes, is the super lightweight formula that feels weightless on your skin while still packing a punch of pigmentation (via StyleCaster). The blushes come in 10 shades that are perfect for a range of skin tones, and the formula promises to sit well on bare skin, foundations, and even powder (via HypeBae). It's a definite dupe for the Glossier cult favorite, but its major selling point is its super low price point of $7 (via Refinery29).