Which Contestants On Colton Underwood's Season Of The Bachelor Knew He Was Gay?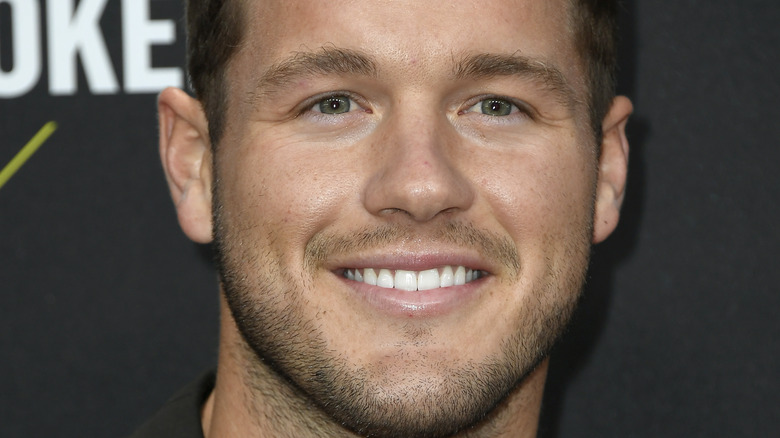 Frazer Harrison/Getty Images
Colton Underwood's emotional coming out moment sent shockwaves through Bachelor Nation, but in the months since he shared his true self with the world, the former Bachelor has steadily revealed more disturbing details about the kind of pressure he was under behind the scenes. As Variety notes, Underwood hadn't planned on ever coming out, primarily over concerns about ruining his career. However, after being blackmailed and pushed to the brink, he finally realized it was the right thing to do. 
The Illinois native grew up in a conservative small town and is fiercely religious. Underwood knew he was gay in his teens, but didn't disclose it to anyone but his publicist up until an emotionally-charged interview with Robin Roberts on "Good Morning America." The "Bachelor" alum subsequently shared the devastating lengths he went to in order to suppress his sexuality. But did Underwood really have everybody fooled, or were there "Bachelor" contestants who knew the truth all along?
Hannah Brown knew Colton Underwood was hiding something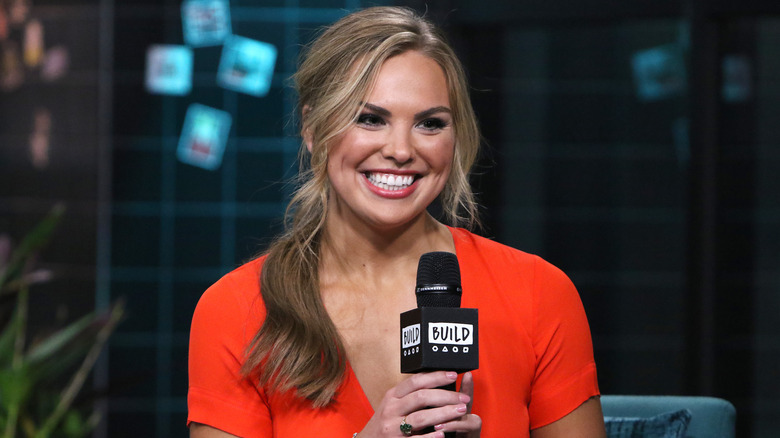 Jim Spellman/Getty Images
According to Hannah Brown, who competed for Colton Underwood's heart before fronting her own season of "The Bachelorette," several of the women knew there was something going on with the former athlete. During an appearance on "The Michelle Collins Show" (via YouTube), Brown admitted, "[We weren't like], 'No, surely he's not gay. He's the Bachelor.' You're like, 'OK, maybe he's just not what we thought he was gonna be.' ...And that is the case a lot of times for reality TV. You don't really know the full person." 
As a result, Brown reasoned, "Oh, well I just misjudged [who] I thought I was going to meet" as a way of "trying to drop down the expectations." Now that she knows the truth, though, "It all makes so much more sense with just who he was." Brown described Underwood as someone who was clearly pretending to be something he wasn't, and even admitted she prefers him as an openly gay man because at least he's finally being himself now. 
Cassie Randolph revealed what she knew about Colton Underwood's sexuality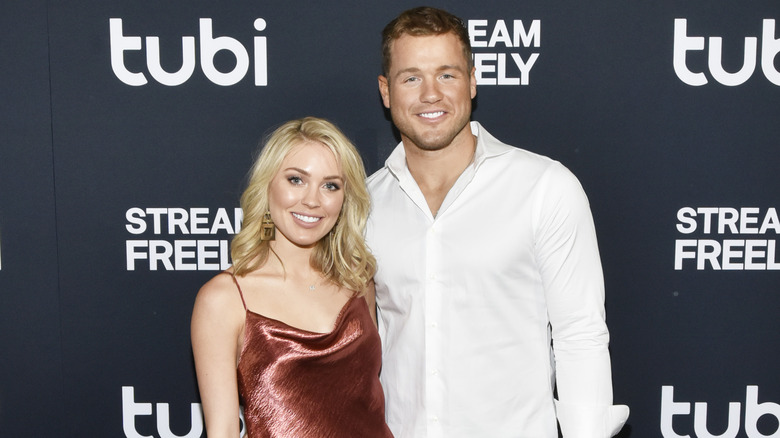 Eugene Gologursky/Getty Images
It's worth noting that Cassie Randolph, who won the "Bachelor" season in question and went on to date Colton Underwood for a year after, reportedly had no idea about his sexuality while they were together. Speaking to People, a source revealed that "Cassie found out Colton is gay the same time that everyone else did." The couple had a contentious breakup, with Randolph ultimately obtaining a restraining order against her ex following allegations of stalking and harassment. 
When Underwood publicly came out, it understandably brought all those bad memories back, with the insider admitting, "It's tough to be in the headlines and revisit painful memories." For his part, the former Bachelor apologized on "Good Morning America" for how he treated Randolph, acknowledging, "I messed up. I made a lot of bad choices." Thankfully, both parties have since moved on to bigger and better things.