Piers Morgan Has Another Warning For Meghan Markle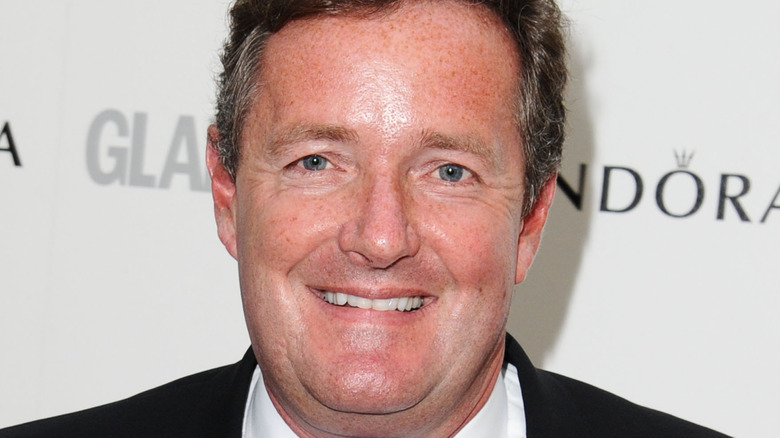 Featureflash Photo Agency/Shutterstock
The morning after Meghan Markle and Prince Harry's tell-all interview with Oprah Winfrey aired in March 2021, British television personality Piers Morgan had a few choice words for the Duchess of Sussex during a segment on the UK morning show "Good Morning Britain." 
Per Insider, Morgan said that he was "sickened" by the "absolutely disgraceful" interview, and also doubted her claims of experiencing mental health issues. "I wouldn't believe Meghan Markle if she gave me a weather report," he added. Following Morgan's "Good Morning Britain" rant, the show received 41,000 complaints from the public and the TV host subsequently quit "GMB" for good.
Though Markle and Morgan had been friendly with one another in the past, Morgan's criticism of Markle since she got married to Prince Harry has been nearly constant. "These two want to have the royal cake and eat it," Morgan said during an interview on Sean Hannity's Fox News show in June 2021, per Daily Mail. "I think it's time those two gave up their titles, stopped whining 24/7, and tried to take a leaf out the book of the Queen. Take a little tip from the Queen: less is more, and if you want to be a royal, a member of the royal family, less is more. We are hearing too much of your yapping, too much of your whining, it's time to pipe down."
Now, Morgan has another warning for the Duchess of Sussex. 
Morgan plans to give readers an uncensored opinion of Markle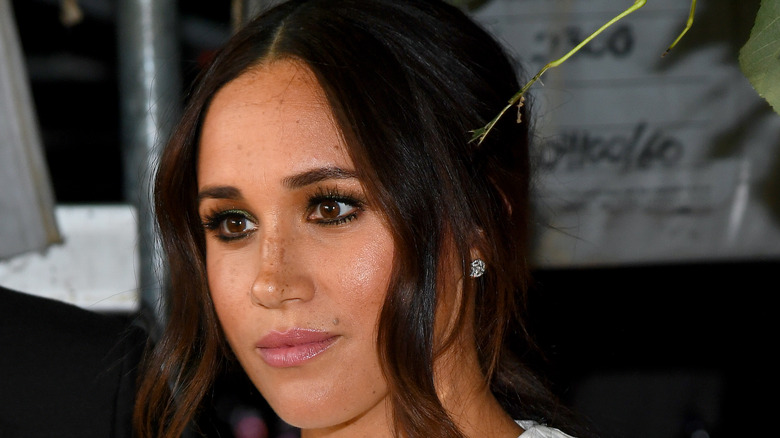 Kevin Mazur/Getty Images
Nearly a year after quitting "Good Morning Britain" amid requests that he apologize to Meghan Markle following his criticisms of her on the show, Piers Morgan will now be launching a new column with The Sun newspaper in the UK to discuss his opinions surrounding everything from the royal family to politics, sports, and beyond. 
"The column is called Uncensored because it does what it says on the tin," Morgan said during an interview with The Sun published on Friday, January 7th. "Effectively I was censored at my previous job and told to apologize to Meghan Markle for an honestly held opinion, which obviously I wasn't going to do. Pushy little Princess Pinocchio tried her utmost to cancel me, and she will be in for a very unpleasant surprise when I emerge, like Lazarus, from my den," he added. 
In his interview with The Sun ahead of the launch of his brand new column, Morgan also issued a warning of sorts for Markle, Prince Harry, and the rest of the royal family. "Every time Meghan and Harry try and pull a fast one on the royals I'll be there to hold them to account," Morgan told the newspaper. "But mainly I want to express what Sun readers are thinking, and no topic is off-limits."
Morgan's brand new column with The Sun, called Uncensored, is set to debut next week.