Jodie Sweetin Reveals The Struggles Of Being A Child Star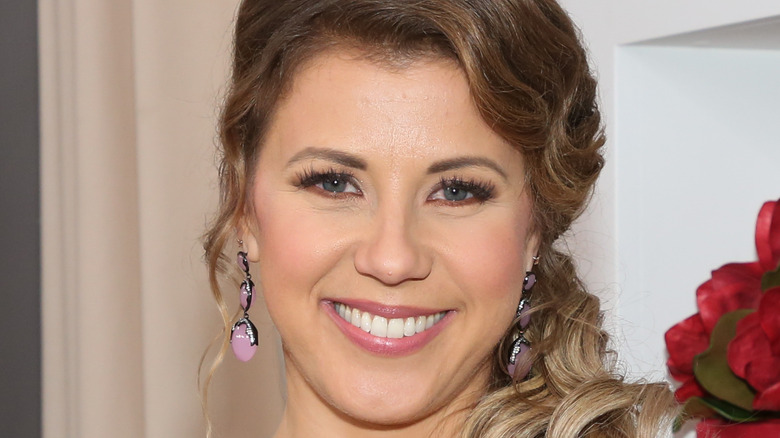 Paul Archuleta/Getty Images
Jodie Sweetin is a child star best known for her role as Stephanie on the sitcom "Full House." After her stint as the adorable and sassy middle child, Sweetin fell off the big celebrity radar, appearing in small roles until she came back full force, reprising her original role in the sequel, "Fuller House" (via Celebrity Net Worth).
In 2009, Sweetin released a book detailing her struggles with drugs and alcohol after her time on "Full House." Titled "UnSweetined," the autobiography led readers into her secret life, which consisted of 15 years' worth of addiction — something that came as quite a shock to fans of the blonde-haired sweetheart we all grew to love on our TVs.
According to People, Sweetin also endured a nasty public split from her ex-fiance, Justin Hodak, in 2017, which included restraining orders and arrests. While today, Sweetin is sober, happy and a mom of two daughters, she blames her life as a child actor for many of her struggles.
Jodie Sweetin tells it like it is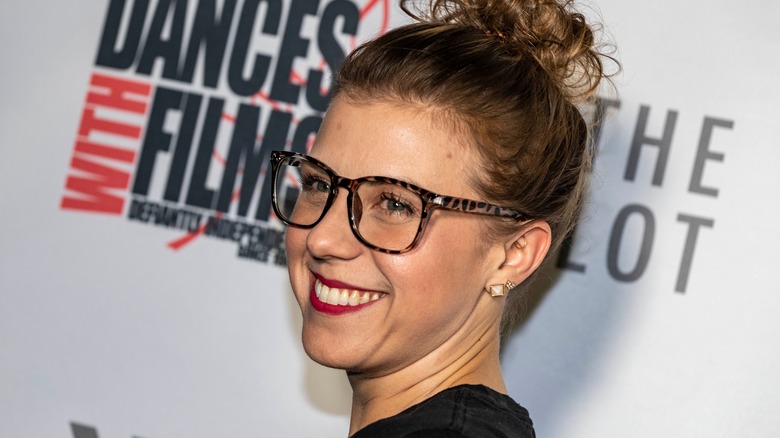 Eugene Powers/Shutterstock
Jodie Sweetin is an open book. The actress is often giving a raw and honest look into her struggles. She opened up to People to discuss what it was really like being a child star, stating that "the blessing and the curse of being in this industry is that people want to know about you and what it is that you do and have done, the good and the bad."
But the star remains positive, telling People that she is happy to have a way to share her story with others. "I love taking the good stuff and the bad stuff I've been through and being able to share it with people. If nothing else, being in the limelight gives you the platform to speak about things you believe in."
Recently, Sweetin announced her engagement to Mescal Wasilewski, a therapist specializing in addiction and mental health issues (via The Sun). The pair have been dating since 2018. Sweetin shared the news one week after the passing of former "Full House" co-star Bob Saget. She, along with the rest of the cast, shared heartfelt tributes, with Sweetin saying on her Instagram that "there aren't enough words to express what I'm feeling today. Nor are they big enough to capture even a slice of who he was."