What We Know About The Cease And Desist Letter Britney Spears Sent To Jamie Lynn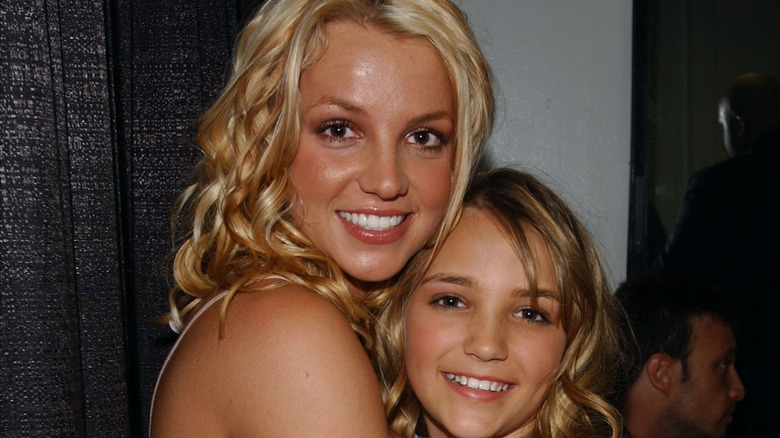 Frank Micelotta/Getty Images
Over the past few years, Britney Spears' private struggle with her family has turned very public. Fans flocked to support the singer during her battle with demanding freedom from her conservatorship (via Harper's Bazaar). The battle has brought to light the deep-rooted damage and tension between Britney and her family members, primarily her father. 
While Britney is officially free of her conservatorship, she's made it very clear that she has a long battle ahead of sharing her truth and exposing her family members for what they put her through. While most of her public battle has been with her father, Britney and her sister Jamie Lynn Spears have had their own fair share of conflict as a result of the struggle. Britney has repeatedly called out her sister, and explained how she felt "totally abandoned" by Jamie Lynn amidst the battle (via E! Online).
What further put salt in the wound was Jamie Lynn's attempt to capitalize off of Britney's trauma. Jamie Lynn's decision to release a memoir titled "Things I Should Have Said" has been a source of contention in and of itself (via Daily Mail). What didn't help matters for Jamie Lynn's relationship with Britney has been her promotional book tour that has followed. A tour which has ultimately led to the blows between the sisters reaching the level of legal action.
Britney threatens to take legal action if Jamie Lynn continues speaking about her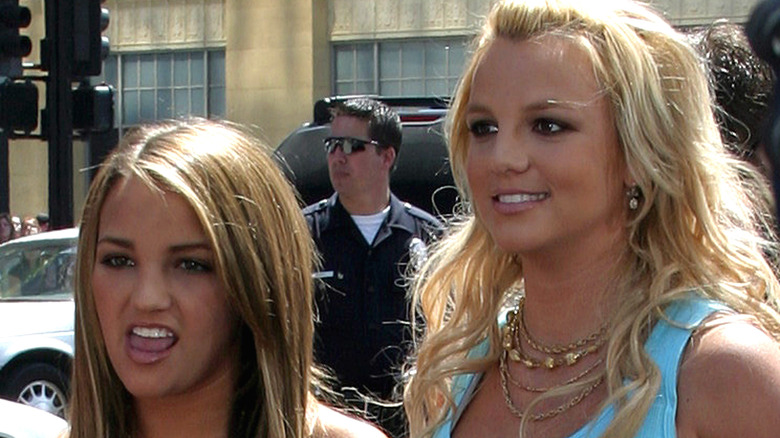 Tinseltown/Shutterstock
In her very first interview with ABC's "Good Morning America" Jamie Lynn Spears opened up about her ongoing feud with her sister (via CNN). Britney responded with a statement on Twitter, and while she accused Jamie Lynn of sitting back during the conservatorship, she shared that she still loves her and supports her.
Well, following the apparent make-up, Jamie Lynn spoke yet again about Britney on the "Call Her Daddy" podcast where she shared details about Britney's breakup with Justin Timberlake as well as her relationship with their mother. It's likely that this was the final straw for Britney, as she has officially sent a cease-and-desist letter asking Jamie Lynn to no longer speak about Britney "derogatorily" during her interviews (via People). 
According to People, the letter sent by Britney's attorney Mathew Rosengart bluntly states, "Britney wants is to bring more attention to your ill-timed book and its misleading or outrageous claims about her," the letter begins. "Although Britney has not read and does not intend to read your book, she and millions of her fans were shocked to see how you have exploited her for monetary gain. She will not tolerate it, nor should she." 
The letter continues to demand that Jamie Lynn, "Cease and desist from referencing Britney derogatorily during your promotional campaign. If you fail to do so or defame her, Britney will be forced to consider and take all appropriate legal action."