The Queen Reportedly Denied Meghan And Harry A Huge Request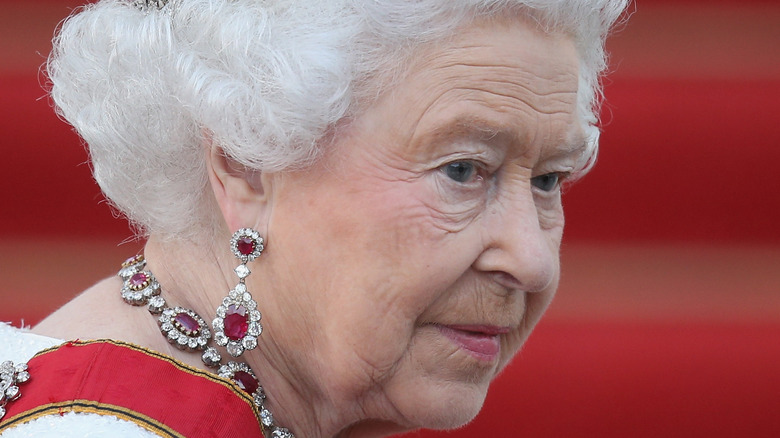 Sean Gallup/Getty Images
Prince Harry and Meghan Markle are back in the spotlight this week following a request for more security during visits to the UK. Harry has continued to argue there is a credible security threat against his family, which is why he has not been able to bring them back to their home country.
"While his role within the Institution has changed, his profile as a member of the royal family has not. Nor has the threat to him and his family," the legal spokesperson for the Duke said in a statement, reported Us Weekly. The statement, released on Twitter, mentioned how Prince Harry has already been denied security requests for his family twice in the past. Where he couldn't pay privately for security in the past, things have changed, and the statement claimed the Duke was "willing to cover the cost of security."
While Prince Harry and his family were initially given protection, things changed once Prince Harry stepped down from royal duties. Marie Claire reported that a consequence of being removed from public duty is losing publicly-funded security for his family. This latest security request comes from the Duke in hopes that he and his family will be able to attend the memorial of Prince Philip, but Prince Harry and Meghan have a history of being denied what looks like reasonable requests.
Meghan and Harry were told they could not live here by the Queen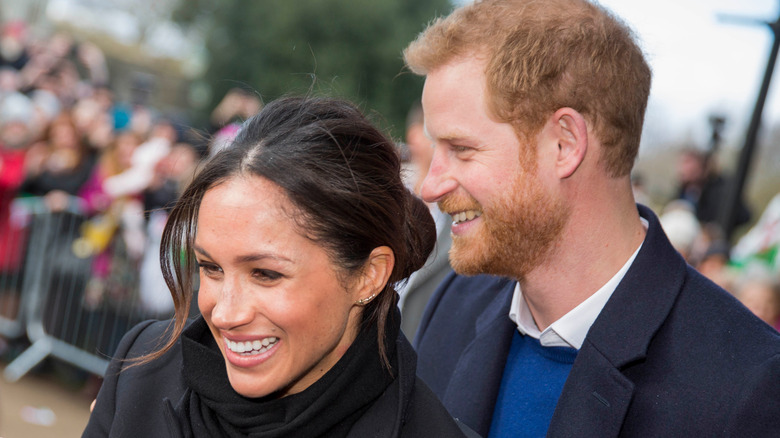 ComposedPix/Shutterstock
According to a recently resurfaced article from The Sunday Times, Prince Harry and Meghan Markle had approached the Queen about living at Windsor Castle. With various types of accommodations, including private apartments inside the castle, it's hard to imagine there wouldn't be room for the couple. So, why was the request denied?
A royal historian told The Sunday Times back in 2019 that they could "see how it might not be entirely appropriate to have a young family there." The reasons this would've been "inappropriate" have never been explained. Instead of a wing in Windsor Castle, the Duke and Duchess of Sussex were offered Frogmore Cottage. While the cottage was located on Windsor property, a royal source told The Sun Harry and Meghan had initially asked for a wing in Windsor.
Frogmore Cottage, a separate building on the grounds of Windsor Estate, had been where the couple took their engagement photos. However, despite the sentimental value the space could have held, The Sun reported the couple felt isolated. Ultimately, the Duke and Duchess granted Princess Eugene and her husband Frogmore Cottage before moving first to Canada and finally to the United States.