Martha Stewart Reveals The Real Reason She Dumped Anthony Hopkins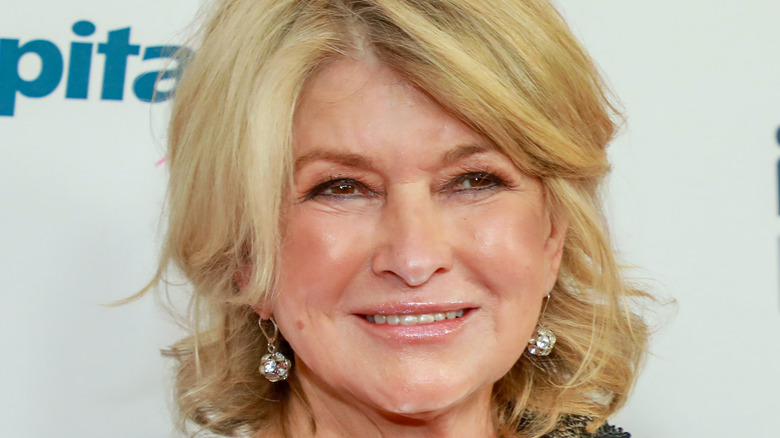 Jason Mendez/Getty Images
On Wednesday, during a segment on "The Ellen DeGeneres Show," Martha Stewart spoke about her brief relationship with actor Anthony Hopkins. Prior to dating Hopkins, Martha was married to publisher Andrew Stewart from 1961 until their divorce in 1990. "Getting divorced was a terrible thing for me because we were the first to divorce in my family," Martha told PEOPLE in November 2020. "And that we haven't spoken since the divorce is even more painful. But I'm very strong, and I'm very motivated to get on with life."
Though Martha has remained relatively silent about her current dating life, she did reveal that she was dating someone during a December 2021 episode of "Watch What Happens Live With Andy Cohen." When asked if she was dating someone, Martha admitted that she was dating someone at that moment — but she didn't want to reveal any of the details of her love life. "No. I shouldn't say no. I mean yes, but I'm not going to tell you," Martha told Andy Cohen, according to PEOPLE.
During that same episode of "Watch What Happens Live With Andy Cohen," Martha also admitted that she had once dated Larry King — though it might have been a one-sided romance. "I thought we were just talking about journalism etc. etc., and then he sort of got a little amorous," Martha revealed of her date with King (via PEOPLE). "Everybody was noticing I was out with Larry King, and Larry King was not my type romantically, if you get what I mean."
Martha ended her relationship with Hopkins over one of his most famous film roles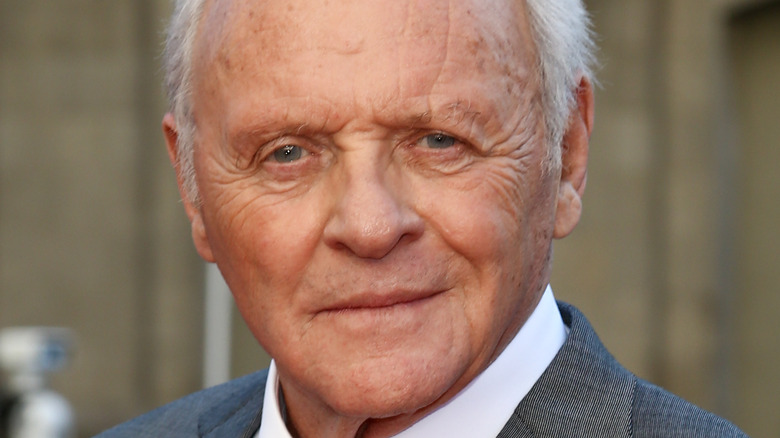 Debby Wong/Shutterstock
During a rendition of "Two Truths and a Lie" on Wednesday's episode of "The Ellen DeGeneres Show," Martha Stewart revealed that she had once dated Anthony Hopkins. One clue read: "I dated Sir Anthony Hopkins but broke up with him because I couldn't stop thinking of him as Hannibal Lecter," reported by PEOPLE. Stewart explained, "I have a big, scary house in Maine that's way by itself on a hundred acres in the forest," Stewart told DeGeneres. "I couldn't even imagine taking Anthony Hopkins there. All I could think of was him eating, you know ..."
Stewart also spoke about her relationship with Hopkins during a 2006 interview with Howard Stern. "Oh, I loved him, but he was ... scary," Stewart told Stern, per IMDb. "I was going to invite him up to Maine; I have this beautiful home in Maine ... but then I reconsidered because I saw that movie again. ... I would have probably had a very nice relationship with Anthony Hopkins, but I couldn't get past the Lecter thing." Stewart is referencing Hopkins' role as a serial killer who eats his victims in the cult horror film, "Silence of the Lambs."
Though Stewart did not reveal exactly when she dated Hopkins, it may have been after Stewart's divorce in 1990 and between Hopkins' marriages to Jennifer Lynton, which ended in 2002, and Stella Arroyave, whom he married in 2003, per USA Today.