Ron DeSantis' Wife Casey Gives An Update About Her Cancer Diagnosis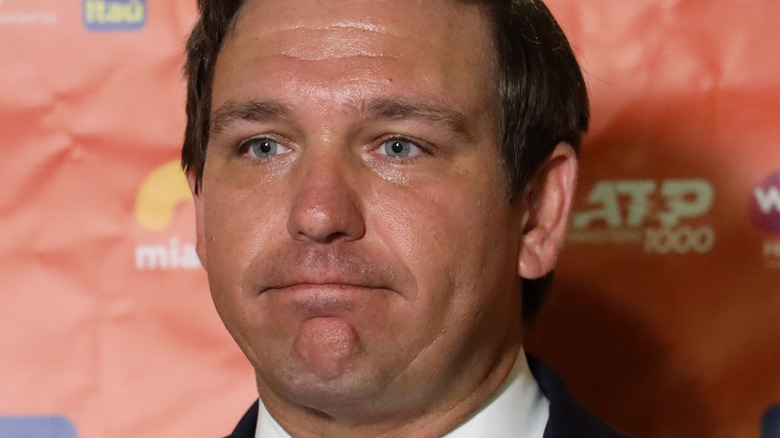 Leonard Zhukovsky/Shutterstock
Last October, it was announced that Florida Governor Ron DeSantis' wife Casey had been diagnosed with breast cancer. "Casey is the centerpiece of our family and has made an impact on the lives of countless Floridians through her initiatives as First Lady," the Republican said in a statement at the time. "As she faces the most difficult test of her life, she will have not only have my unwavering support but the support of our entire family, as well as the prayers and well wishes from Floridians across our state. Casey is a true fighter, and she will never, never, never give up" (via Tallahassee Democrat).
Since that time, Florida's first lady has not been seen in public often — in fact, DeSantis himself was criticized for stepping away from the public eye as COVID-19 cases skyrocketed in the state, although it was later revealed he was accompanying Casey to her treatments (via WTSP).
Now, she is offering an update on her health, taking to Twitter Thursday to share a message with her followers. "​​Thank you for being by my side from the beginning, but especially yesterday as we celebrated my FINAL Chemo Treatment together. I'm grateful, very humbled and blessed," the mom of three tweeted (via The Sun).
The DeSantis family has struggled with how much of Casey's health journey to share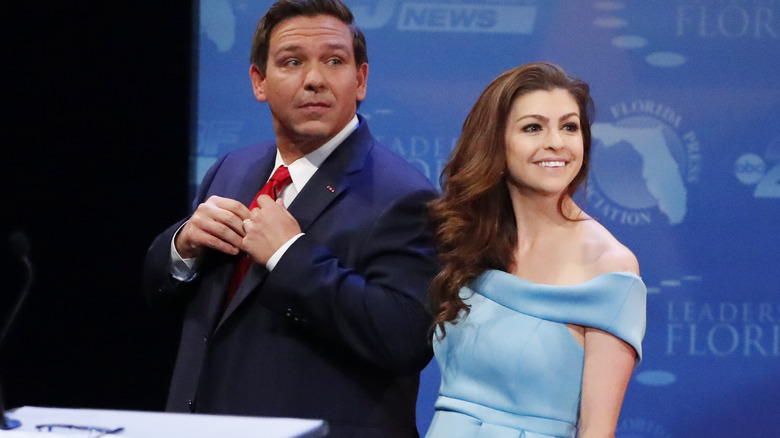 Pool/Getty Images
The Florida leader also offered folks an update on Casey's condition. "She's doing well and we look forward to having good news over the ensuing weeks and months," Governor DeSantis said at a news conference Thursday (via Independent). DeSantis had offered more insight into his wife's prognosis, saying at another news conference earlier in the month, "Our view is that 2022 will be the year where we can say that she is cancer free, and that'll be something that'll be really important" (via Miami Herald).
While this is very good news, he noted the family was still "not out of the woods" (via News 4 Jax). "We're not through with it. We're getting closer to the end," DeSantis told supporters, while adding Casey has had good days and bad days during the course of her treatment.
The governor also explained how the family has approached sharing health updates with the public, saying, "We've asked, talked amongst ourselves about, 'OK, she's a public figure and a lot of people care about her and a lot of people have been praying for her. At the same time, you know, it's a medical issue for the family, which it's generally a private thing.'"