Martha Stewart Clashes With Ina Garten Over Her Pandemic Advice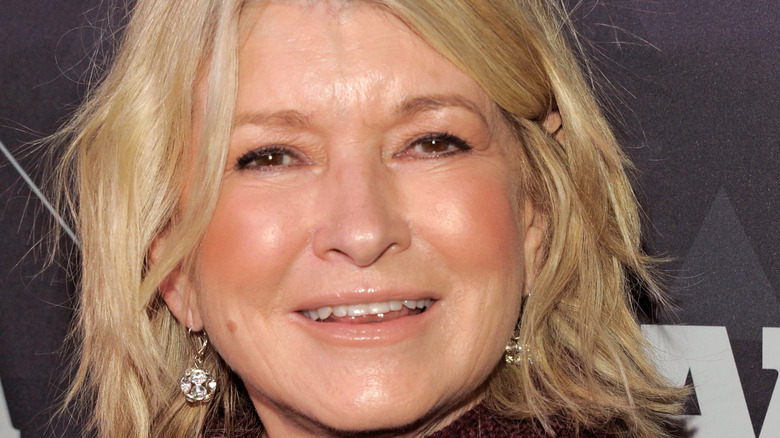 Ron Adar/Shutterstock
In the world of cooking stardom, there's an endless array of chefs that come and go. At the end of the day, none are quite as iconic and legendary as Martha Stewart and Ina Garten. Delivering delicious recipes and advice about how to keep the perfect home, the two of them have become go-to guides for pretty much everything. Being two huge personalities with an immeasurable amount of influence and power in their field, many would assume that the ladies would clash. Well, the truth is they've actually consistently supported each other throughout their careers, despite them both having very different styles. The pair actually began their friendship when Stewart walked into Garten's store and they ended up doing benefits together with Garten catering, according to Country Living. 
The big difference noted between the two lifestyle gurus is that Garten seems to take a simpler, straight forward approach, while Stewart is all about attention to detail and near-perfect results. Well, it looks like another big difference is how they feel about new year's resolutions.
Martha Stewart doesn't find Garten's comment 'charming'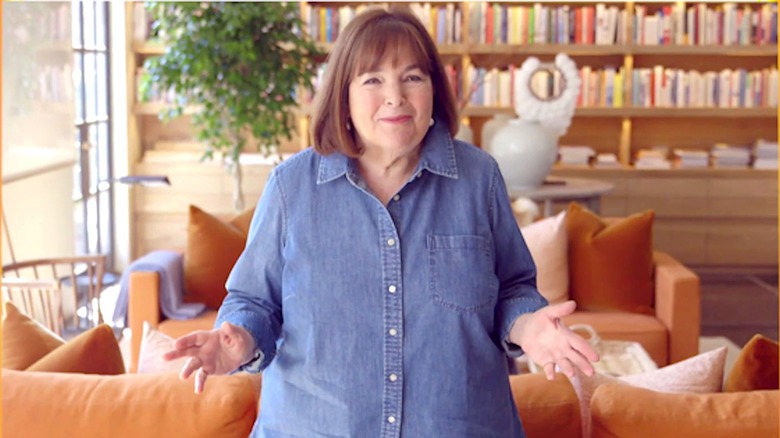 Daytime Emmy Awards 2021/Getty Images
Fans across the internet laughed and applauded Ina Garten for her hilarious comment on Reese Witherspoon's Instagram post about her new year's resolutions. Witherspoon shared a video with a caption of some habits she's working towards, "1. Start the day with a big glass of water.2. Get 10 mins of outdoor light. @Hubermanlab recommends morning light. 3. Spend 30 – 60 mins reading without distraction everyday. 4. In bed by 10pm. *no late night TV binges. Try to get 8 hours of rest!" While it was certainly motivating, Garten's relatable comment took a hilarious spin on it. The star chef wrote, "that sounds great but I'm probably not doing any of those things! LOL!! My formula is easier to follow. 1. Drink more large cosmos 2. Stay up late watching addictive streaming series 3. Stay in bed in the morning playing Sudoku instead of reading a good book. 4. Spend more time (safely) with people you love. In a pandemic, I do what I can!"
While fans found the comment hilarious, Martha Stewart didn't quite feel the same. Speaking to People she slightly shaded her fellow chef, "I do not agree about taking to drink to cope with things like the pandemic, to me that's not charming." Ouch. Instead, Stewart imparted some wisdom of her own when it comes to resolutions, "To me it's continuing to work really hard, to be as productive as I possibly can be, to enjoy my grandchildren."