Why Elisabeth Hasselbeck, Meredith Vieira And Star Jones Are Going Back On The View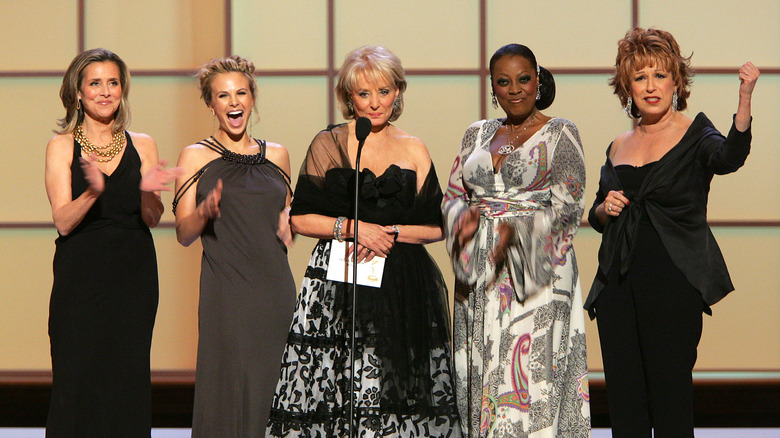 Scott Gries/Getty Images
Has it really been 25 seasons? If you can't believe "The View" turned 25 this year, we are here to tell you it's true. And as People reports, there are some special guests coming back to ABC to help celebrate. First, it's worth noting that the hosts on "The View" seem to change with the weather. Currently, longtime hosts Whoopi Goldberg and Joy Behar are still sitting at the table, with the remaining spots being occupied by Sunny Hostin and Sara Haines.
Now, think back to when the show premiered in 1997. Remember when the creator of "The View" Barbara Walters co-hosted (via USA Today)? She was joined by Behar, Star Jones, Debbie Matenopoulos and Meredith Vieira. Since that time, the show has served as a revolving door for hosts from Lisa Ling to Meghan McCain and from Elisabeth Hasselbeck to Rosie O'Donnell.
Now, as the show continues its 25th season, People reports that Vieira, Hasselbeck and Jones will return to "The View" to commemorate the occasion.
It's long been rumored that Elisabeth Hasselbeck would return to "The View"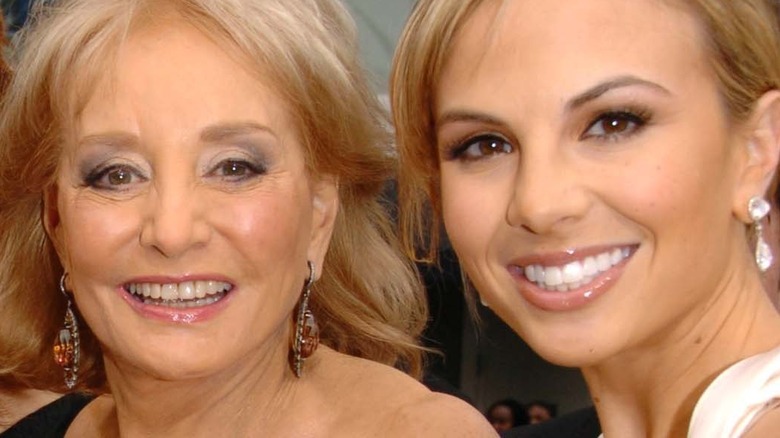 s_bukley/Shutterstock
The last time we saw Vieira and Jones on "The View" was in 2006, according to People, while Hasselbeck left the show in 2013. Extra confirms we will see all three ladies return to the table, but not together, over the course of next month.
Back in August of last year, Hasselbeck was rumored to be coming back to the show (via OK!). You'll recall that this was around the time that McCain parted ways with "The View." The conservative star didn't confirm or deny the reports, but at this time, it seems she is only coming back on a temporary basis. She shared her thoughts on the return via her Instagram Story, writing, "Will it be an honor? Yes. Will there be a curveball? Likely. Why? I have some things to say and share. Will I finish a complete sentence or thought? likely not" (via ET Online).
Meanwhile, it was rumored as far back as September that Jones would be returning, per The Wrap. In any case, we can't wait to catch up with all of the ladies in the coming weeks!