Trevor Noah Calls Out Fox News Over Their Reaction To The Supreme Court Nominee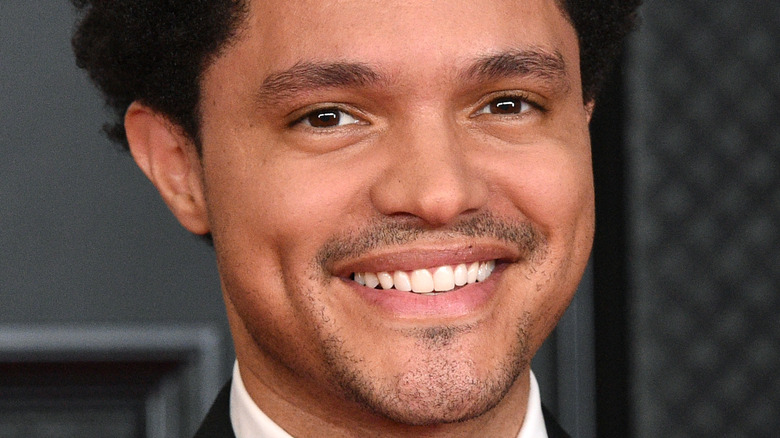 Kevin Mazur/Getty Images
As Supreme Court Justice Stephen Breyer prepares to retire, the race is on for the right candidate to replace him. Breyer's retirement makes way for a President Biden appointment that could impact history for years to come, and NBC reports that many are hoping for more representation in the Supreme Court. People are hoping that Biden will commit to his campaign promise to appoint a Black female justice, per Associated Press.
Well, it looks like Biden plans to follow through. However, his promise to nominate a Black woman to the Supreme Court is not sitting well with some. Fox News host Tucker Carlson slammed the decision and insinuated that it was disingenuous and a result of "identity politics." "Where is Biden's Pacific Islander nominee?" he questioned. "Why isn't there an American Indian on the court? Or a genderqueer? Or someone from the chronic fatigue syndrome community or a justice with cognitive disabilities? Why isn't there an Afghan refugee under consideration?"
Carlson took his argument further and mockingly suggested that the late George Floyd's sister Bridget was in the running. Other commentators called Biden's promise into question. "The Daily Show" host Trevor Noah addressed their criticism head on.
Trevor Noah's pointed out the hypocrisy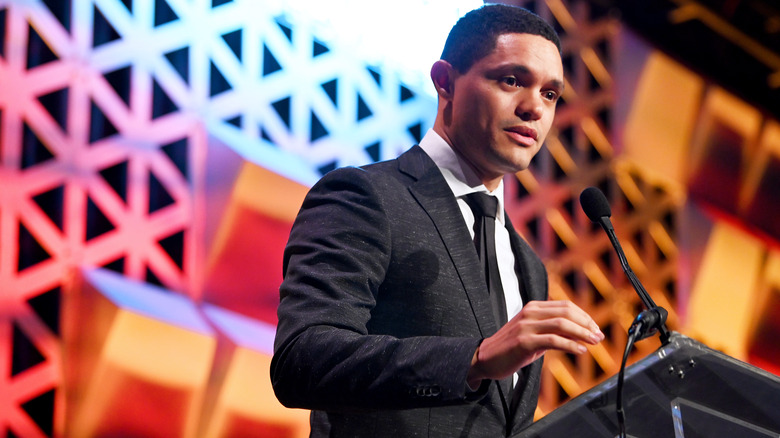 Slaven Vlasic/Getty Images
During a January 27 segment on "The Daily Show," Trevor Noah did not hold back on the criticism surrounding Joe Biden's plan to nominate a Black female justice. He countered Carlson and Fox News' argument that this goes past diversity by highlighting the fact that a majority of the Supreme Court justices identify as white, male, or both. The comedian also explained that the qualifications don't stop at skin color. "Biden is going to pick a Black woman who is also qualified," he explained. "These people act like Biden is just going to show up to the mall and be like, 'Yo, Shaniqua, come with me.'"
Noah stressed the necessity of representation and how it is long overdue. His point highlights the fact that America is going through its own racial awakening after a history of systemic racism, and more people are fighting for racial equity. "And why not try to make the Supreme Court a little more representative of the country it represents?" he argued. "I mean, their rulings impact the lives of every person in the country."