Amanda Kloots Reveals If She's Ready To Date Again After Losing Her Husband To COVID-19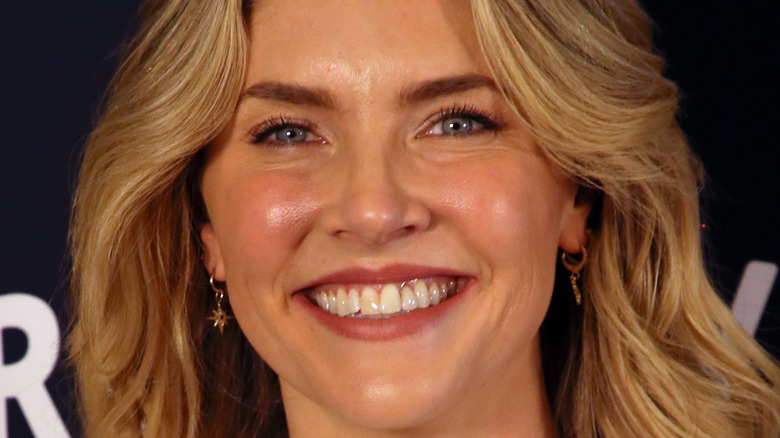 David Livingston/Getty Images
In July 2020, Broadway actor Nick Cordero died after a long battle with COVID-19. According to CNN, the actor spent over three months in the hospital attempting to overcome his diagnosis. At one point, part of Cordero's leg was amputated in an attempt to save his life. Throughout his entire battle, his wife, Amanda Kloots – along with the couple's son, Elvis – was by his side, documenting every bit of his journey. Given the fact that Cordero's hospital stay took place within the first few months of the COVID-19 pandemic, his story touched millions who began to root for his recovery with the mantra, "Wake Up Nick."
Since her husband's tragic death, Kloots has remained in the spotlight, starting a new gig as a co-host on "The Talk" and writing a memoir, called "Live Your Life: My Story of Loving and Losing Nick Cordero," about her husband's death and how she was working to move forward with her life, per People. "It was definitely so emotional," Kloots told Entertainment Tonight about writing her memoir. "There were nights that I was crying so hard I couldn't even see the keyboard. I mean, it was just kind of like reliving all of this. Not even the pain of reliving it, but just knowing that it's over. We won't have more memories. We won't be able to make more memories. That was always really hard. It kind of just was another way of noticing that my life has changed and that he is gone. Writing the story down kind of made me feel like, 'OK, this has happened.'"
Amanda Kloots is ready to search for love once again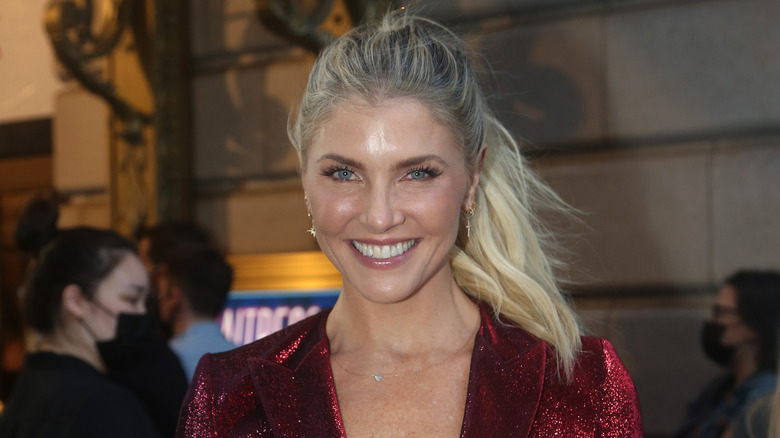 Bruce Glikas/Getty Images
Over a year since the death of her husband, Nick Cordero, Amanda Kloots revealed to People that she is ready to find romantic love. "Bring it on, I am ready," Kloots said. "I would love some love in my life. I said it to Nick, not too long ago. 'Honey, let's get it together. Let's do this. I need some loving back in my life.' I'm looking forward to it. Not overly putting myself out there just yet. But I hope it comes my way. I love love. I love being in love. I love being in a relationship. So fingers crossed. We'll see."
Back in July 2021, Kloots spoke a bit about her previous dating experience (she was married and separated from her previous husband, actor David Larsen, when she first began dating Cordero in secret) and how she was ready to begin pursuing dating once again. "Both of my husbands, I met doing Broadway shows," Kloots said during an episode of "The Talk," per People. "We became friends first, then we got married ... I've never actually had to date. I just started dating again and it is so crazy to be dating for the first time at 39 years old. And it's quite terrifying and really out of your element, and it's just hard."
While Kloots has not publicly revealed who she is dating, she did recently post a photo from a night out with fellow widower Michael Allio from "The Bachelorette," which sparked rumors that they might be dating.