Mariska Hargitay Was Left In Tears After This Moment On A Talk Show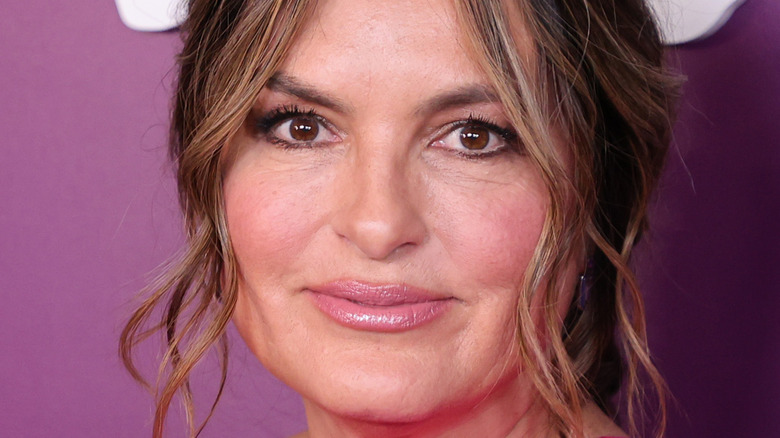 Theo Wargo/Getty Images
Over the past few decades, Mariska Hargitay has managed to become one of primetime television's most beloved actors, portraying Olivia Benson on "Law & Order: Special Victims Unit." When she's not busting the bad guys on "Law & Order: SVU," Hargitay is (get this!) just like you — she enjoys spending with her friends. One of Hargitay's best friends is actress and comedian Ali Wentworth. The pair are so close, in fact, that Wentworth starred on an episode of "Law & Order: SVU" back in 2019, according to Express.
Throughout their friendship, the pair have gone on trips to celebrate their birthdays, which are just one day apart. During an appearance on "Live with Kelly and Ryan" in August 2021, Wentworth recounted a particularly harrowing experience that she had while on a hiking trip in Tennessee with Hargitay. "We started not having Wi-Fi — we couldn't Insta Story for like, two hours," Wentworth said during an appearance on "Live with Kelly and Ryan," per People. "Anyway, four hours go by and then we run into," Wentworth continued as she held up a photo of a large black bear. "I kept saying, 'You're Olivia Benson, do something, go fight the bear!'" Wentworth continued as she recounted Hargitay's part in the tale. "And she wouldn't fight the bear."
In celebration of Hargitay's birthday last week, Wentworth concocted quite a heartfelt surprise for her friend.
Wentworth surprised Hargitay on "The Drew Barrymore Show"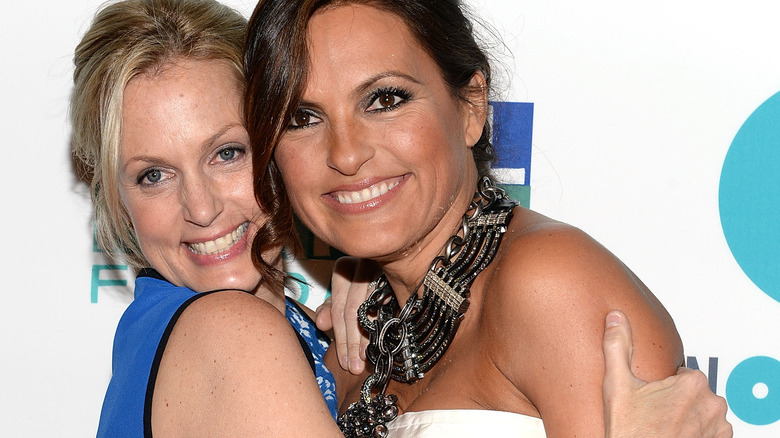 Andrew H. Walker/Getty Images
Last week, Mariska Hargitay made an appearance on "The Drew Barrymore Show" to dish about her "Law & Order: SVU" character, Olivia Benson, and her character's future with her former partner, Elliot Stabler, portrayed by Christopher Meloni, per People. In the middle of her interview with host Drew Barrymore, Hargitay was shocked when her bestie, Ali Wentworth, walked out on the set carrying a cake in honor of Hargitay's birthday. "She's coming over for lunch today," Hargitay said while laughing and embracing Wentworth, per Express. Hargitay then joked, "Ali's birthday was yesterday. She turned 87 and she looks great." As the three women settled into a conversation, Hargitay appeared to tear up as she said, "This is awesome, I'm having a moment."
Wentworth also described the special bond that she shares with Hargitay, and how the "Law & Order" star has a truly joyful presence. "She is a big carnival for hun, she's joyful, happy and when she walks into a room she lights it up and everybody wants to be around her," Wentworth said of her BFF. "She's the one person if anything goes wrong in your life you call her. If I catch George [Stephanopoulos] in bed with somebody else I'll call her."