Mariska Hargitay Confirms What Everyone Suspected For Years About Olivia And Elliot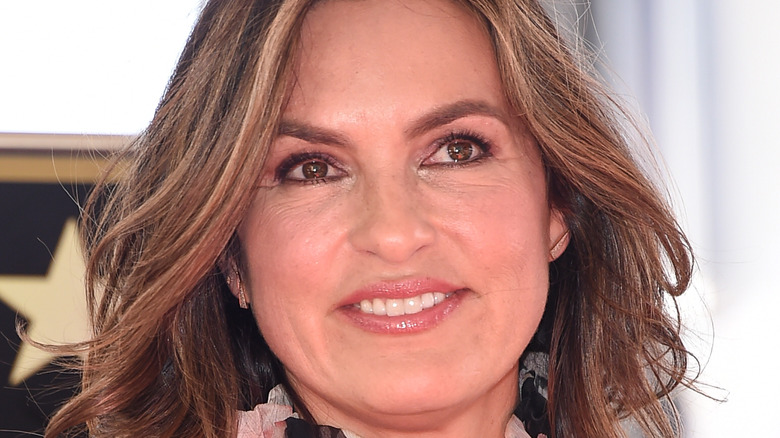 DFree/Shutterstock
For the past few decades, Elliot Stabler (played by Christopher Meloni) and his former partner on "Law & Order: Special Victims Unit," Olivia Benson (played by Mariska Hargitay), have teased audiences with their will-they-won't-they relationship. In 2021, a preview video for the "Law & Order: Special Victims Unit" and "Law & Order: Organized Crime" crossover event featured the pair holding hands in a car with Benson telling Stabler, "Whatever happens, we're gonna take it one step at a time," per Us Weekly.
After being away from the "Law & Order" franchise for nearly a decade, Meloni returned to portray Stabler in the 2020 "Law & Order: Special Victims Unit" spinoff, titled "Law & Order: Organized Crime." According to NBC, the show follows Stabler and other detectives of the Organized Crime Control Bureau while they take down the most violent illegal enterprises in New York City. Back in 2011, Stabler rather abruptly left "Law & Order: Special Victims Unit" at the end of its 12th season, retiring after a self-defense shooting, per Men's Health Magazine.
During a November 2021 episode of "Law & Order: Organized Crime," a drugged Stabler shows up at Benson's door and says, "It'll always be you and I," per Showbiz CheatSheet. Then, in a move that millions of fans had been anticipating for years, the pair nearly shared a kiss — until Benson stops Stabler to let him rest. However, in a recent interview, Hargitay confirmed what many fans had suspected about the pair for years. 
Mariska Hargitay shed light on Olivia and Elliot's true feelings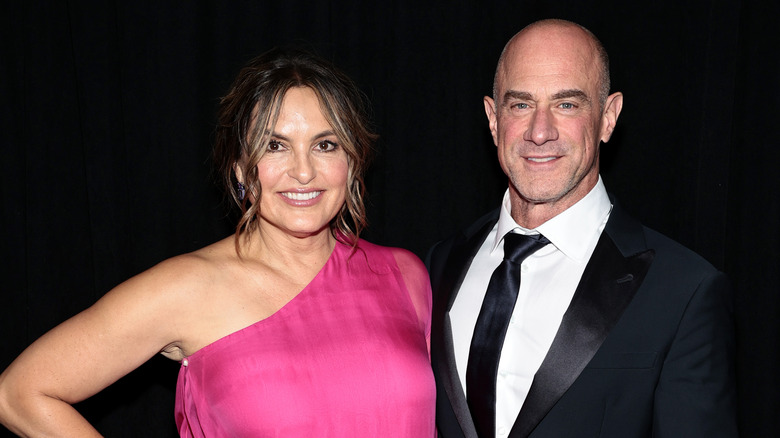 Dimitrios Kambouris/Getty Images
During an appearance on "The Drew Barrymore Show," Mariska Hargitay, who portrays Olivia Benson on "Law & Order: SVU," admitted that Benson does possess deep feelings for her former on-screen partner, Elliot Stabler. Now that Stabler's wife Kathy has died, he has sights set on Benson — and Benson might just return these feelings. "He is free, and I think he's got eyes for me," Hargitay said during the interview, per People. "But Olivia Benson is hurt! I mean, he left me in a lurch for 10 years. She's frightened. The energy's there. Olivia's been in love with him for many a year."
Though they are both combatting crime on their separate "Law & Order" shows, for now, Hargitay claims that Stabler and Benson might eventually find their way back to one another. In the meantime, though, Benson is giving Stabler space to grieve the loss of his wife. "I think that we are slowly finding our way back to it, but I want to give him the amount of time he needs to grieve [his wife] Kathy Stabler," Hargitay added. 
The show's creator, Dick Wolf, told Entertainment Tonight that fans shouldn't be getting their hopes up of a Stabler-Benson romance, though. "I don't anticipate them running off and living together as much as the audience would like that," Wolf revealed. "Anticipation is the most exciting part of most relationships ... The chase is always better."