Is NCIS: Hawai'i's Romance Between Lucy And Kate Already Doomed?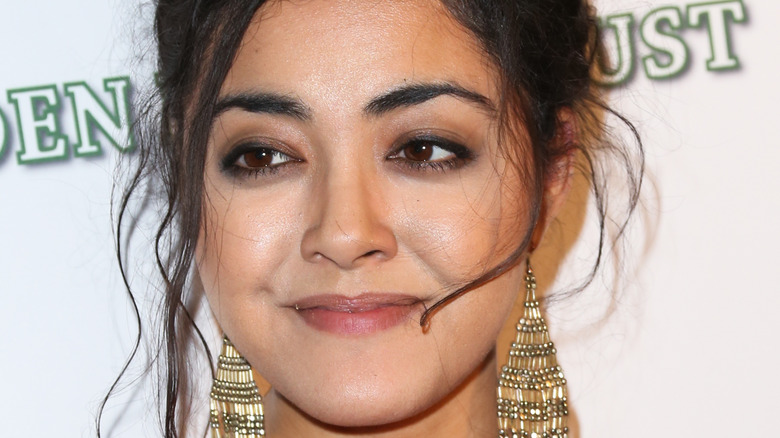 Paul Archuleta/Getty Images
As with any other television show, though viewers tune in to see the storylines progress, many are truly tuning in each week to see if their favorite characters finally pursue that romantic tension that has been building for seasons. In the case of "NCIS: Hawai'i," a spinoff of "NCIS" taking place out of the Pearl Harbor Field Office in Hawai'i, viewers were tuning in to check on their favorite romance, which took place between NCIS agent Lucy Tara, portrayed by Yasmine Al-Bustami, and FBI agent Kate Whistler, portrayed by Tori Anderson, per Express.
During an episode of "NCIS Hawai'i" that aired earlier this month, Whistler's ex-girlfriend, Cara, came to visit her. This caused quite a bit of drama between Tara and Whistler, mostly due to the fact that Whistler never actually broke things off with Cara before moving to Hawai'i, according to Outsider. In the first part of a two-part episode that took place last week, it appears as though Whistler and Tara broke up for good. "I should've told you about Cara," Whistler told Tara in the "NCIS: Hawai'i" episode, "Spies, Part 1," per Outsider. "I don't want to hear what you should've done. You were not honest. That doesn't work for me," Tara responded. "So that's it? You just throw away whatever this was, that easily?" Whistler said. "It is not easy. And you threw it away," Tara concluded in the scene.
Whistler and Tara's romantic future may not be null and void
Despite Lucy Tara and Kate Whistler's apparent breakup in "Spies, Part 1," the second part of the two-part series, "Spies, Part 2," does not give fans of the couple any sort of conclusion about where their relationship truly stands. Throughout their relationship, Whistler and Tara kept their romance a secret from their fellow NCIS agents. However, during an interview with TVLine, "NCIS: Hawai'i" writer Christopher Silber hinted that Whistler and Tara's relationship might not be over for good — and that their colleagues will soon learn all about their private relationship. "We have ALL the scoop on Lucy and Whistler, and can't wait to share the twists and turns of their very satisfying relationship. As for the team finding out ... they will, indeed," Silber told TVLine.
During her own interview with Looper published in early January 2022, Tori Anderson, who portrays Whistler on "NCIS: Hawai'i," also spoke about the future of Whistler and Tara's relationship. "Obviously, Kate is struggling with having a relationship in the work environment, whereas Lucy is much more open to that," Anderson told Looper. "But there's a bit of softening to Kate. Lucy brings out this beautiful side of Kate that she's starting to embrace. It's a bit of a bumpy journey, and there's going to be ups and downs. I'll just say that."