Sara Canning Reminisces About Her Time On The Vampire Diaries - Exclusive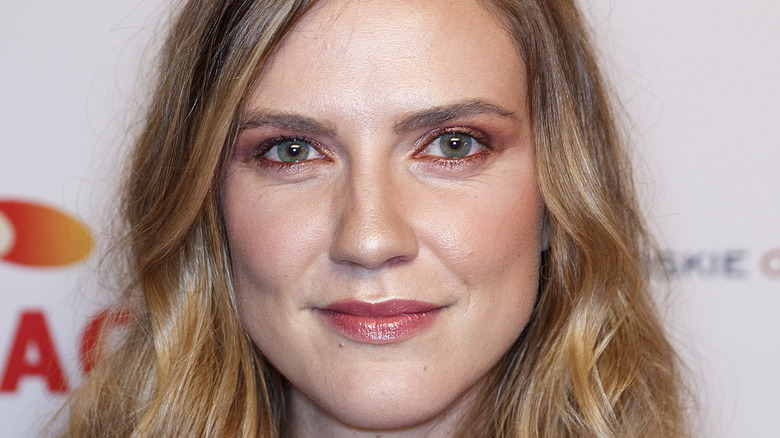 Andrew Chin/Getty Images
Sara Canning's time on "The Vampire Diaries" was short-lived, but her portrayal of Jenna Sommers made a lasting impact on die-hard fans of the show. Her character — affectionately referred to as Aunt Jenna — has an emotional arc throughout her two seasons on The CW's beloved drama. 
At the beginning of Season 1, Aunt Jenna is an overwhelmed graduate student looking after her niece and nephew, Elena and Jeremy Gilbert, played respectively by Nina Dobrev and Steven R. McQueen (via IMDb). 
By the time Aunt Jenna's storyline is concluded in Season 2, she has matured into a strong, independent individual who has finally found her place in the supernatural world of Mystic Falls.
Without spoiling "The Vampire Diaries" for those who have yet to binge-watch the popular show, Canning was able to revisit her character during the series finale in 2017. The process was memorable for the actress, who exclusively told The List that filming the finale "was an incredible experience." 
Since her departure in Season 2, Canning has remained firmly rooted in the fanbase, often making appearances at comic cons across the globe. Being able to connect with fans at these events makes her time on "The Vampire Diaries" even sweeter.
The List sat down with Sara Canning to discuss her new movie, "Superhost," as well as what it was like to star on one of The CW's most popular television shows.
Sara Canning is grateful for The Vampire Diaries fan base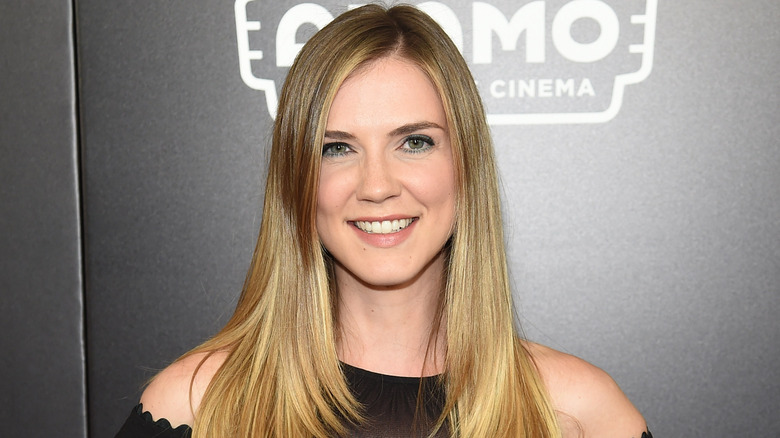 Jamie Mccarthy/Getty Images
In the years following Sara Canning's departure from "The Vampire Diaries," the actress has remained just as important to the show's loyal fan base. She shared what it's like interacting with this dedicated group of supporters.
"Oh, it's wild. It's really wild," she said. "I was at a comic con recently and a few of us were there, a few of the actors, and we kind of looked at each other and went, 'What are we doing here?' Yeah, it's really lovely. I'm quite grateful for it."
Despite moving on professionally — including starring in the new horror flick "Superhost" — The CW series will always be a part of her life, Canning said. 
"It is a weird sort of brain split to do when you're just sort of marching forward in all these years, especially because I was only in the first two seasons. I've just been doing other work and making other work happen, and it's always a nice surprise to return to that world and that fan base."
Canning revealed to The List that she does have trouble recalling some of the finer details of her time on "The Vampire Diaries" when asked about the show at events. 
"It's so funny though, because if I'm doing a panel or something, some of the questions I'm like, 'I don't remember,'" she said. "Because it's so long ago, 12 years ago, or something that we started that show, but I remember the feeling of it so much more than some of the specifics, and it's really nice. It's surprising and really nice."
"Superhost" is available on VOD, Digital, DVD, and Blu-ray.