The Horrific Reason Why Britney Spears Lost The Use Of Her Lower Body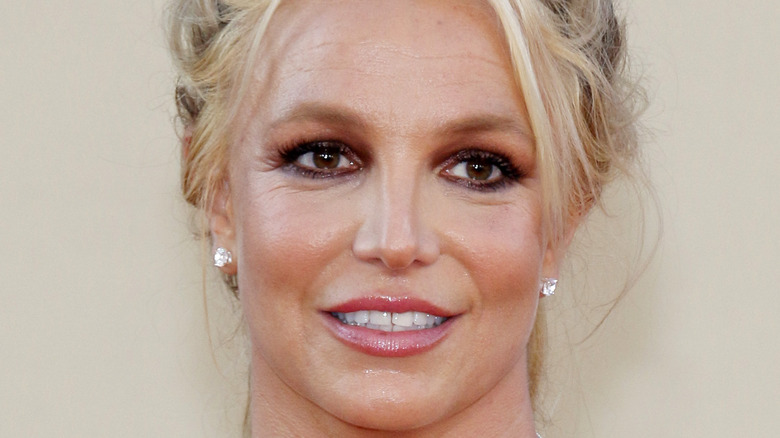 Tinseltown/Shutterstock
Fans celebrated all over the world when Britney Spears's battle to be free from her conservatorship finally came to an end. As CNN reported at the time, Judge Brenda Penny terminated the controversial agreement in November 2021, following extensive testimony from both sides of the argument — including from Spears herself, who twice read emotional statements to the court begging for her life back. Spears's attorney, Matthew Rosengart, confirmed a "safety net" had been put in place to protect the pop star's considerable fortune and personal care going forward, due to ongoing concerns about her mental health.
Spears was thrilled with the decision, to which there were no objections in court. She posted an Instagram message thanking fans for their support, writing, "Good God I love my fans so much it's crazy." Spears continued, "I think I'm gonna cry the rest of the day !!!! Best day ever." The pop icon's father, Jamie Spears, had been controlling every aspect of her life since 2008, when he was appointed custodian of her finances and medical decisions, essentially putting the elder Spears in charge of her multimillion dollar fortune. In moving testimony, the "Toxic" hit-maker described the conservatorship as "abusive."
According to Spears, she was allegedly forced to, among many other things, work against her will and to use birth control when the pop star long wanted another child. A new revelation posits that Spears was under even harsher control than anybody realized, too. 
Britney Spears endured a debilitating stint in a treatment center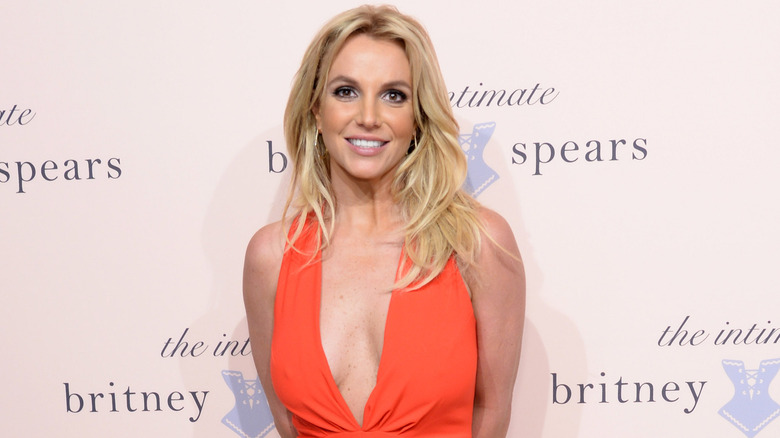 Kevin Mazur/Getty Images
Ever since her conservatorship was terminated, Britney Spears has been sharing her true feelings about, well, everything on social media. In particular, Spears has publicly called out everybody from her mother to her sister, "Zoey 101" herself, Jamie Lynn Spears, for continuing to tell damaging lies about her. Per Buzzfeed, while giving evidence to the court, the pop star claimed her father, Jamie Spears, and anyone else involved in keeping the conservatorship going "should be in jail." 
In a since-deleted Instagram post, Spears recalled her "demoralizing" stint in a treatment center, during which she alleges losing the use of her lower body after being confined to a chair for "8 hours a day." Spears began to worry she was suffering from cancer due to confusion over why she was really there, noting depression doesn't require such intense treatment. Spears also claimed her stay "amplified my depression by 100." The pop star was monitored 24/7, which made her think "they were trying to kill me." 
The "Baby One More Time" hit-maker regrets not standing up for herself more, but her family's response to the so-called treatment made Spears question her own sanity. Thus, she revealed, "Sometimes the system of nurses and doctors can be a ploy to make others NOT better... to make them more sick so they can stay on board and profit." However, Spears tellingly noted she hadn't yet scratched the surface of everything that was done to her.